Niche communities and the future of social media in financial services
---
---
Free PDF Download
Social media: Risk and regulation in the financial service industry - By Jo Stratmann
---
The current situation
Over the last few years there has been a rise in
financial services
communities that are on the long tail. In other words, there has been an increase in online communities that focus on a very specific audience rather than appealing to a wide range of clients and consumers.
Several banks have chosen to focus their
social media
strategy on one section of their customer target base. Royal Bank of Scotland, one of our clients, has developed a niche online community called Keep Britain Biking to appeal to motorcyclists in order to encourage customer interaction with their
Devitt
insurance brand. Barclays bank is using a niche community called 100 voices to appeal directly to students with the promise of a community that contains information "written by students, for students".
Young & Free Alberta, an online community powered by Servus Credit Union, also utilises the "youth" niche community idea.The site aims to give 17 to 25 year olds a head start with their finances by providing them with useful, relevant information about their financial requirements.
Not only is the site aimed at a specific demographic; it is also aimed at a specific region - Alberta, Canada. And with 'Young and Free' initiatives in Alabama, Mississippi, Ontario, South Carolina, St Louis, Tennessee and Texas, all powered by local banks, these niche communities clearly aim to capture people at a time when they are selecting their first bank account. By building up a relationship with a young target audience, the Young and Free communities are engaging with customers in the early stages of their financial planning with the hope of then building up a life-long commitment to their bank or institution.
The Young and Free Alberta community uses blogs, forums, YouTube, Twitter and Facebook to encourage discussion. It also contains lots of relevant information and activities - like inviting people to an open-air movie -to attract its key audience.
The site also contains an "ask the experts" section to answer the financial concerns and queries of their target market in a timely and appropriate manner. The community manager has videos, blogs, comments and a very visible presence on the site, perhaps as way of further positioning the bank as a voice of authority.
What does the future hold?
Considering the rise of the niche community in financial services, indications for the future direction of social media in this area could include:
An increase in targeting specific groups based on demographic. Social media could be used to uncover and engage more with micro communities, based on key demographic segmentation, that are enthusiastic, passionate and keen to become customers.
An increase in targeting specific regions or areas. Social media could be used more to target regional rather than global areas. Local branches of banks and other financial services institutions could use niche communities, based on location, to attract new customers by appealing to people near to, or in, their own physical space or location.
A decrease in corporate communities. As communities become less "corporate" in feel the will move away from using the direct branding, look and feel of the institution they represent. Instead the branding, tone and style of the community will be dictated by the needs and requirements of the people they wish to target rather than the bank or institution itself.
Niche communities will become more social. They will utilise more user generated content and will form the hub of all social activity, from blogging, to Facebook, to Foursquare, as well as whatever other new tools arrive on the social media landscape. Niche communities will form the permanent base for social media activity - a space which can grow and develop in line with both market changes and new developments in social media technologies.
Related Articles
Social Media Optimization and Marketing with Web 2.0
Social media, financial services and customer driven markets
Social Media Marketing for Accelerating Your Business
Social media: Risk and regulation in the financial service industry
Social Media Means Business
How do I use Social Networks for Marketing?
Four simple ways to use social media to help your job-hunt
Tips for a Creating an Engaging Social Media Marketing Campaign
What is Web 2.0 - A Simple Explanation
Financial services: Transparency through social media
7 Steps To Building A List
Legal Marketing: Social Media and Law Firms
How To Brand Your Home Business Online
How To Use Social Media For Your Business
Using Social Networking Sites to Build Your List of Followers in Three Simple Steps
How Franchises can benefit from Social Media
Social Media Marketing Effective Advertising for Your Business
"Should I or shouldn't I"
The Future of Advertising, Social Media & PR
4 Characteristics of Social Media Optimization vs SEO
Free PDF Download
Social media: Risk and regulation in the financial service industry - By Jo Stratmann
About the Author: Jo Stratmann



RSS for Jo's articles - Visit Jo's website
Jo Stratmann is the Marketing Manager at social media agency FreshNetworks.

FreshNetworks is a social media agency that helps organisations engage with their customers using social media and online communities. FreshNetworks services include social media strategy, social media monitoring, social media software and online reputation management.

If you'd like to find out more about social media you may like to read FreshNetworks social media agency blog. It's one of the top 5 social media and marketing blogs in Europe.


Click here to visit Jo's website.

More from Jo Stratmann
Social media case study Vets Now
Niche communities and the future of social media in financial services
Social media case study Vitabiotics
Social media case study Butlins
Social media Risk and regulation in the financial service industry

Related Forum Posts
Re: Social financing solutions...
Re: How much is social media part of your marketing strategy?
Re: I thought social sites were a waste of time. How wrong I was
Re: The Boom In Social Media
Re: The Boom In Social Media
Share this article. Fund someone's dream.
Share this post and you'll help support entrepreneurs in Africa through our partnership with Kiva. Over
$50,000 raised
and counting -
Please keep sharing!
Learn more.
Featured

Expert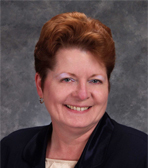 Leanne Hoagland-Smith
@coachlee
Visit website
| | | |
| --- | --- | --- |
| | Like this page? PLEASE +1 it! | |
Newsletter

Get advice & tips from famous business
owners, new articles by entrepreneur
experts, my latest website updates, &
special sneak peaks at what's to come!
Suggestions
Email us
your ideas on how to make our
website more valuable! Thank you Sharon
from
Toronto Salsa Lessons / Classes
for
your suggestions to make the newsletter
look like the website and profile younger
entrepreneurs like Jennifer Lopez.