How to gain customer trust – Insights from Guy Kawasaki
---
---
Free PDF Download
Making a Marketing Reality Check - By Jeff Ogden
---
At Find New Customers, the B2B
demand generation
company, we're big fans of Guy Kawasaki and his great book Enchantment. In this article, we share the ideas he espouses to earn the trust of your customers.
Three things are needed to gain customer trust:
Trust others first

People will not trust you unless you trust them first.

One business example is the Amazon Kindle. You can buy a book on your Kindle and return it within 7 days for a full refund. Could you read it and return it? Sure. But Amazon trusts you not to. Zappos had the crazy idea of selling shoes to women, but they could not see them or try them on. But Zappos offered free shipping both ways – trust.
Be a Baker and not an Eater

An eater sees a pie. I eat it and you don't. It is zero-sum game. A baker sees an endless supply of pies – larger and better than before. Trust-worthy people are bakers.
Default to "Yes"

This is my personal favorite. Our business tagline is Always Be Helping. The idea is to answer every request with "Yes." Can people take advantage of you? Yes, they can, but Guy said in over two decades of doing this, he could count bad experiences on his hands. It's just not a big deal. And for the very few who do take advantage, don't bother with them.
Jeff Ogden (@fearlesscomp) is President of the B2B lead generation consultancy, Find New Customersand he is a content marketing expert and professional writer who is passionate that businesses need to "Let Their Freak Flag Fly!" – and make marketing fun again.
Related Articles
"The Art of the Start" by Guy Kawasaki
Kawasaki Jet Ski - Definite Style Encompasses This Amazing Speedster
The Art of the Introduction
How Do You Do It? – My secrets (shh!) 6 Tips for blogging success
Kawasaki Advertises A Wide Selection Of Jet Ski All Over Australia
It Isn't Really A Journey If You Don't Possess A Kawasaki Jetski For Sale
The Numbers Myth: Why Internet Marketing is NOT a Numbers Game
Kirkus review of Enchantment
Target Your Pitch or Suffer the Consequences
Thought leadership - sales new Trojan Horse
How to Fascinate People
The Role of Customer Service in Business Success
Facebook Fan Page Or Website
The Perfect Interview Test
A Tryst with Trust
5 pillars of instant Trust
How to Get Found
The sales pitch is dead
5 Things to Avoid in a Demo
Writing Business Proposals
Free PDF Download
Making a Marketing Reality Check - By Jeff Ogden
About the Author: Jeff Ogden



RSS for Jeff's articles - Visit Jeff's website
Global leader for General Electric for The Pedowitz Group. Also the host of the B2B marketing show, Marketing Made Simple TV. We help companies rapidly grow revenue by transforming the ways they attract, engage and win new customers.

With 8 out of 10 companies saying the lack of quality sales leads is their biggest problem, they need help. SiriusDecisions also found that fewer than 1 out of 10 companies that implement lead management software went beyond the basics. They need help.

We help companies implement world class lead generation programs. Companies need quality sales leads, so they need sales lead generation programs including social media marketing. They need to implement lead nurturing programs. We are considered one of the best leads generation companies in business today.
Click here to visit Jeff's website.

More from Jeff Ogden
7 Keys to B2B Marketing Succes
How to Find New Customers
Definitive Guide Making Quota
7 Keys to Lead Nurturing

Related Forum Posts
Re: Ideas on Using Twitter for Business
How do you earn trust with an online business?
Re: Do Your Prospects / Customers Trust You?
Re: Be You!
Hiring people older than you
Share this article. Fund someone's dream.
Share this post and you'll help support entrepreneurs in Africa through our partnership with Kiva. Over
$50,000 raised
and counting -
Please keep sharing!
Learn more.
Featured

Expert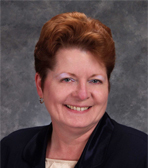 Leanne Hoagland-Smith
@coachlee
Visit website
| | | |
| --- | --- | --- |
| | Like this page? PLEASE +1 it! | |
Newsletter

Get advice & tips from famous business
owners, new articles by entrepreneur
experts, my latest website updates, &
special sneak peaks at what's to come!
Suggestions
Email us
your ideas on how to make our
website more valuable! Thank you Sharon
from
Toronto Salsa Lessons / Classes
for
your suggestions to make the newsletter
look like the website and profile younger
entrepreneurs like Jennifer Lopez.