What Makes Email Marketing So Effective
---
---
Free PDF Download
What is inbound marketing? - By Cody Ward
---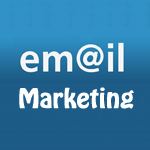 How Email Marketing Works?
Email
marketing
is a discipline in which you
gain access
to a list of
email
addresses of individuals. Once you have the list, you then send out email messages to these individuals to promote a product or service. Typically, a link to your
website
is included in the email so that the recipients of the messages can click directly on the link and be taken to your site to make a purchase or engage in some other action.
Email Marketing Is Highly Targeted
One of the major advantages of using this type of marketing is that it is so highly targeted. When you send emails out to a list of subscribers, you are sending messages to people who are receptive to what you have to offer. They have voluntarily signed up for an email list and they want to learn more about a specific topic. This means that you are not just cold marketing or sending your message out to the masses. Instead, you are actually sending messages to people who want to receive them. This vastly increases the conversion rate of your marketing efforts and makes it so that you can sell more products or services to your email list.
Easy To Procure – Purchasing Access To An Email List
Another reason that this method can be so effective is because you can essentially gain access to any list that you are willing to pay for. While you always have the option of building your own email lists, this can take some time. Depending on your situation, you might just want to skip over this and buy an email list from someone else who has already developed it. Once you do this, you're essentially able to skip to the front of the line just by paying a small access fee.
Email Marketing Is Cost-Efficient and Effective
In many cases,
email marketing
is also one of the most affordable ways for you to get your message out to a large audience. If you are trying to market to a specific audience, you can end up paying a large sum of money through pay-per-click or some similar method. With email marketing, it's much more cost-effective.
Something To Consider
While email marketing can be effective, you have to do it correctly. Choose the right email list to market to and then spend some time crafting the perfect message for your prospects.
Related Articles
Why email marketing is the right answer for your business
Killer Emails For Your "Home Based Online Business Opportunity"
E Mail Marketing Campaigns
Small Business Email Marketing - Finding Gold in a Down Economy
Strategic Email Actions For Effective Marketing, According To Your Strategic Thinking Business Coach
Are You Using Email Marketing? Here's How
E is for Email Marketing
"Six Strategic Steps To Improve Your Emails, According To Your Strategic Thinking Business Coach"
Business Email Marketing Ideas
Helping You Get Up To Speed With Great Email Marketing Advice
Internet Marketing Tactics That Really Work
How to Write an Effective Subject Line
Your Guide To Email Marketing
Why do email marketing?
How Do You Feel About Email Marketing?
Recommendation: Get A Gmail Account
Email Marketing Avoid Becoming Spam
17 Tips For Email Subject Lines That Grab Attention
Internet Home Business Ideas-Combine Email Marketing and Affiliate Marketing
Use Email Marketing wisely; Stand out from Junk Mail
Free PDF Download
What is inbound marketing? - By Cody Ward
About the Author: Cody Ward



RSS for Cody's articles - Visit Cody's website
Cody Ward is a marketing leader, consultant, entrepreneur, blogger, and social media enthusiast living in the greater Chicago area. He has worked to help Fortune 500 companies and small businesses alike fit together the right pieces of their B2B or B2C marketing puzzle. By combining technical solutions with modern marketing strategy, Cody has developed a track record for executing digital marketing campaigns that deliver strong ROI results.
Click here to visit Cody's website.

More from Cody Ward
15 Tips to Become Better in Your Career
What Makes Email Marketing So Effective
Invest in Your Brand with Content
The History of Marketing Infographic
What is inbound marketing

Related Forum Posts
Email Marketing: What Works & What Doesn't?
Re: My 3 best business books
Re: Email marketing strategy
Why should I hire a virtual assistant for SEO purposes?
Web magazine publisher
Share this article. Fund someone's dream.
Share this post and you'll help support entrepreneurs in Africa through our partnership with Kiva. Over
$50,000 raised
and counting -
Please keep sharing!
Learn more.
| | | |
| --- | --- | --- |
| | Like this page? PLEASE +1 it! | |
Newsletter

Get advice & tips from famous business
owners, new articles by entrepreneur
experts, my latest website updates, &
special sneak peaks at what's to come!
Suggestions
Email us
your ideas on how to make our
website more valuable! Thank you Sharon
from
Toronto Salsa Lessons / Classes
for
your suggestions to make the newsletter
look like the website and profile younger
entrepreneurs like Jennifer Lopez.