How to Attract Referred Leads
---
---
Free PDF Download
Banks Cant Sell - By Donald F. Pooley
---
When you get a new client, you probably feel good about him or her. Your new client obviously feels good about you.
The best time to get new leads is while they still feel that way, and they know, like, and respect you. This is the time to arrange for referrals.
Early in your presentation, when you talk about how you work, explain: "I get paid in 2 ways. Obviously, one is commission. The other way is referrals. I will ask you for 2 referrals."
Delivering the
product
personally can also lead to referrals, as it gives you opportunities to:
* Re-establish why your client purchased the plan from you at this time;
* Provide a review;
* Clarify benefits not fully covered previously;
* Establish the need for future business;
* Make your client feel good about his purchase;
* And ask for REFERRED LEADS.
Become Referable:
Market specialization is one way to become referable. If you want to sell to a special group, such as
business
owners or professionals,
prospect
for people in those areas. Eventually you become a specialist among that particular group.
Some people specialize by becoming highly knowledgeable in one product or service. Clients who recognize such expertise find it easier to recommend their services.
One of my clients repairs house roofs. His company repairs only one type of roof—tar and gravel. His
service
is tops. Why would I refer anyone else?
Qualitative Prospecting:
You can provide superior service to a group of clients if you solve the one problem of getting referred leads. Explain the following idea to your clients: "Most salespeople spend 90% of their time looking for qualified leads and 10% of their time providing service to their clients. With your help I can spend 90% of my time working for you and other clients."
Lyle Manery, BA, CLU, CHFC, started in a life
insurance
head office 48 years ago, became licensed to sell in 1957, earned his
MDRT
membership for 25 years, and Top of the Table twice, so he knows his stuff! He also writes about it, & publishes his own books. They're described at: www.chimofinancial.com. Email him at lyle@lyaltapublishing.com.
Related Articles
3 Lead Generation Myths That Will Clog Your Sales Funnel & Keep You From Closing More Sales
How to Create an Abundant Flow of Perfect Customers
Be Specific
Establish Your Gameplan According To Your Passion
Increase Online Leads: 3 Tips For A Great Looking Website
How to attract more leads in online marketing?
Why Refer You
Repeat Yourself!
How to reform from MLM lead stalker to Professional Attraction Marketer
Are You Following-up for Increased Sales?
3 Attraction Marketing keys that will Help Expand Your MLM Business
3 Secrets To Attracting More Wealth
Owning Your Value: How Saying "NO" Will Attract Your Ideal Clients
Generating Leads Through Your Website
Formal Networking Groups
Using Internet Marketing Software To Generate Leads
What Makes a Lead a Good Lead?
Follow-up Is the Momentum Building Power Tool
Getting New Customers - Referals
What Cold Calling Taught Me and Why I don't do it anymore.
Free PDF Download
Banks Cant Sell - By Donald F. Pooley
About the Author: Donald F. Pooley



RSS for Donald's articles - Visit Donald's website
Don Pooley, the author of this article, allows you to publish it if you include these credit lines: Copyright 2005, Donald F. Pooley, Inc. Don Pooley CLU, CFP, CHFC, "The Advisor's Advisor" has shared his marketing know-how with audiences of life insurance men in all major Canadian cities, London, Australia, Chicago, New York, San Francisco, Hong Kong, and Singapore, and now in his free ezine. To get more ideas on marketing your services, plus free ebooks, subscribe now at http://www.eTIP.ca/
Click here to visit Donald's website.

More from Donald F. Pooley
Are You The Guy Who
How to Ask for Referrals by Letter
Insurance Lead Strategies Testimonial
Banks Cant Sell
How to Attract Referred Leads

Related Forum Posts
Re: 3 Ways to Grow Your Business in 2011
Re: Does video help your business?
Re: February 14 Triple Crown Update
Re: October 17 Triple Crown Leaders
Re: August 1 Triple Crown Update
Share this article. Fund someone's dream.
Share this post and you'll help support entrepreneurs in Africa through our partnership with Kiva. Over
$50,000 raised
and counting -
Please keep sharing!
Learn more.
Featured

Expert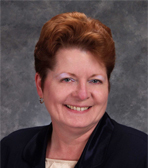 Leanne Hoagland-Smith
@coachlee
Visit website
| | | |
| --- | --- | --- |
| | Like this page? PLEASE +1 it! | |
Newsletter

Get advice & tips from famous business
owners, new articles by entrepreneur
experts, my latest website updates, &
special sneak peaks at what's to come!
Suggestions
Email us
your ideas on how to make our
website more valuable! Thank you Sharon
from
Toronto Salsa Lessons / Classes
for
your suggestions to make the newsletter
look like the website and profile younger
entrepreneurs like Jennifer Lopez.