Twitter – The Social Media Tool That Works Wonders For Business
---
---
Free PDF Download
10 Reasons Why You Need To Link Your Website To Twitter And Facebook - By Logan Nathan
---
First it was Google that piqued the interest of the
business
world. While most business owners continue to focus on Search Engine Optimisation(SEO), and what they need to do to continue rank high on Google and other
search
engines, savvy corporations and small businesses are breaking rank and focusing their efforts in a new direction - Twitter, the
social media
platform that has quickly become a phenomenon in online marketing. So what's so special about Twitter, and what are these businesses doing that makes
Twitter
an exciting proposition for business growth.
A funnel of information
How would you like to get the latest information on a subject? Information that has been posted, not in the last month or the last week, but even as recent as the past five minutes. Imagine learning of a new strategy that can be applied to your business. A strategy that if implemented straightaway could give you an edge over your competitors? With the vast pool of talented professionals posting updates on Twitter, it's like having information on tap that just can't be turned off. Information that you may perhaps not even have to pay for.
Or perhaps you want to do some testing on a new product idea that you're planning to launch and just cannot afford to hire an expensive market research firm. It's Twitter to the rescue again. Fire up a survey on the web using a survey software program such a s Surveymonkey and send out a Tweet asking prospects to respond to a question you have for them. Offer them a free downloadable report in appreciation of their taking the time and effort to fill the survey. That's it, You will have your market research done for free.
Customer Service Revisited
If you thought that customer service meant a team of call centre staff hopping on and off the phone answering customer queries, think again. Twitter is the new customer service tool. Perhaps it's a product glitch that's being fixed - send out a Tweet to customers, so they don't panic and know exactly what to expect. Maybe it's a Stocktake Sale that you're about to begin - send a Tweet, and save on expensive advertising. The possibilities are limited only by your imagination.
Great customer service is highly appreciated and the word spreads fast. Twitter will spread the word even faster. Of course the converse also applies. News about poor customer service spreads even faster.
Role modeling and networking
Even the experts role model those who have succeeded before them, so why not you? Twitter is an amazing platform to help you find role models to follow. Whatever your niche or industry, there's bound to be an expert who has already made it, and is willing to share some secrets, if you know how to ask. No more reinventing the wheel. Find out what works and model the strategy for your own business. This a surefire way to a shortcut for your success story.
Business owners who are frustrated doing the rounds of their local business group meetings, can expand their reach through Twitter and tap into the minds of others in an entirely different time zone. This also presents an amazing opportunity to contact potential partners to form Joint Ventures. In the online marketing world, collaboration has replaced competition, and even competing businesses are combining forces to offer the customer a packaged product comprising products and services from both companies.
Pulling traffic from the internet superhighway
Online traffic jams are the essence of growing businesses on the internet. Twitter is the ideal tool to help jam your
website
with traffic. Once you establish yourself as an expert in your field, your Twitter followers will watch out for your tweets. With such a commanding presence, you can always point the tweets back to a product offer on a blog or a website. The more targeted your followers, the more hits you will be able to generate.
These are some of the ways you can use Twitter to fast-track your business success. Before you go off to launch your Twitter campaign it is important to remember that Twitter is just another media vehicle and the other two elements of the marketing triangle - the message and the market. Get the mix right and watch your profits grow.
Related Articles
Fun Calculators to Gauge Your Social Media Campaign
Social Media Won't Fix Your Broken Business
Free Internet Marketing Strategies That Work!- FAST CASH MAGNETS
The Responsibilities of a Social Media Consultant
Startups...Use Twitter As a Business Strategy Tool!
Twitter Tips: The Secrets You Should Know
10 Tweetlater Tactics to Make Your Twitter Life 100 Times More Productive
Before You Dismiss Twitter
Legal Marketing: Why use Twitter?
Do You Have a Social Media Strategy?
How Social is Your Email?
Is Social Media Killing Your Business?
Getting in Social Media Marketing
The Internet is The Newest Tool For Social Media
How Social Media Helps Businesses Get More Exposure
12 Tips for the Social Media Newbie
Social Media and You
Social Media Small Business Crash Course: Part 1
Separating Personal and Business in Social Media
Twitter goes business
Free PDF Download
10 Reasons Why You Need To Link Your Website To Twitter And Facebook - By Logan Nathan
Related Forum Posts
Re: Kevin needs "social glue" ideas
Re: The State of Marketing - 2011. An infographic.
Social Media Marketing Ignorance
Re: The Boom In Social Media
Re: I thought social sites were a waste of time. How wrong I was
Share this article. Fund someone's dream.
Share this post and you'll help support entrepreneurs in Africa through our partnership with Kiva. Over
$50,000 raised
and counting -
Please keep sharing!
Learn more.
Featured

Expert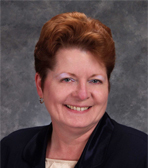 Leanne Hoagland-Smith
@coachlee
Visit website
| | | |
| --- | --- | --- |
| | Like this page? PLEASE +1 it! | |
Newsletter

Get advice & tips from famous business
owners, new articles by entrepreneur
experts, my latest website updates, &
special sneak peaks at what's to come!
Suggestions
Email us
your ideas on how to make our
website more valuable! Thank you Sharon
from
Toronto Salsa Lessons / Classes
for
your suggestions to make the newsletter
look like the website and profile younger
entrepreneurs like Jennifer Lopez.