Traveling - Finding The Accommodation That is Right for You
---
---
Free PDF Download
Traveling - Finding The Accommodation That is Right for You - By Jacob Moshinsky
---
We all love to
travel
and take vacations, though choosing the right destination is as important as where you stay. We all do our research into our dream trip based on glossy brochures/ TV commercials, peer recommendations, etc… But few people explore alternative lodging options that are available like home/condo and timeshare rentals.
Each of these offers one the ability of saving
money
while eating healthier food prepared to your standards as they all come equipped with kitchenettes that have all the basic needs (coffee maker, toaster oven, fridge, cutlery, plates, dishwasher, stove & cooking utensils) of back home, eliminating the need to spend fortunes eating out for every meal while on vacation. For example for the same cost of a couple having breakfast at a four-star hotel, they can buy the same ingredients (bread, jam, fruit, margarine, milk, cereal) at a local supermarket with the comfort of knowing all the ingredients that go into preparing your meal. You'll also get to taste some delicious tropical fruit that you probably can't get back home. If you're travelling with grandchildren, you'll always have a few liters of milk and healthy snacks available for them without having them eat junk food all the time.
So what's the difference in these three types of accommodations, where do I find them and how much do I save on lodging? This week I'll explain the main differences.
The difference really lies in what one's taste is in privacy and location. Home rentals offer the greatest privacy as their usually situated away from the main tourist street but close enough that it's either a short walk or taxi ride away. Renting a home is usually a good option if you are travelling with an average party of 5 or more as these rental homes usually have at least 2 bathrooms and 3 or more bedrooms. Some home rentals are ocean front and even offer private pools. For the ultimate privacy and relaxation this is the best option. Also, depending on where you rent, daily maid service can be included or available for a minimal cost. Though if you really want to get a taste of local flavor, hire a local chef to cook one lunch or dinner for and your family. It will probably be the same cost as eating out for the entire family, but you'll enjoy great tasting local food that will most probably be the highlight of your trip – and you'll have leftovers for the day after!
Condos and timeshares are sort of the same category and offer similar amenities (a kitchen, bedroom, fridge, balcony) but are within a building that gives one countless opportunities to socialize among other travelers and locals. Depending on the destination, condos' may even have a pool where you and your family can relax. Their location is usually more centric, but one can save a few hundred dollars a week by choosing a condo that is a couple blocks from the beach/main street.
Time-shares are very similar to condos with the exception that they usually share amenities within hotels and come with a smaller kitchen, but offer you access to most of the resorts' services (pools, kids club, fitness centre, concierge, beach, Palapas, etc…). This is my preferred option of travel as I have all the benefits of a hotel without paying the hotel rates. When looking at renting a timeshare, choose one that shares the property with a well known hotel chain (i.e. Westin, Hilton, Sheraton, etc...) as you'll be assured a minimum level of quality and service. I don't recommend you buy a timeshare, but my family vacations every year in a timeshare and the prices for renting are very affordable.
Related Articles
Managers Beware: Tips to Prevent Liability under the ADA
Book Inexpensive Flight Tickets For Islands To Relax and Recuperate
Marketing Accommodation Options to Mature Age Prospects.
Serviced Apartments – Giving a Whole New Meaning to Corporate Living
Keyword Research – First on Your List
From Bowling Green to Seeing Green: The Early Years of Duncan Hines
Keyword Rich Domain Name Selection - the First Step in SEO
Personality Assessments - They Still Don't Get it
Americans with Disabilities Act (ADA) Update
Do Not Let Business Travel Stress You Out
Reduce The Anxieties And Stresses Of Traveling
Traveling Does Not Have To Be Stressful
Do Not Let Traveling Be A Factor In Your Career
Managing The Fear Of Traveling
How To Manage Your Fear Of Traveling
Being Organised Wins You More Business
Serviced Apartments - A Smarter Option for the Business Bedouin
The Power of Thought - Insurance Sales Training
"Skivvies Are the New Civic Duty"
The Magic of Mentors
Free PDF Download
Traveling - Finding The Accommodation That is Right for You - By Jacob Moshinsky
About the Author: Jacob Moshinsky



RSS for Jacob's articles - Visit Jacob's website
I'm an avid collector of points and have a deep personal interest in traveling as much as possible for free. Thus the reason of this blog - to share my understanding and passion with others to allow others to travel for free by finding the right credit card. Follow me at http://thecreditcardguru.blogspot.com/
Click here to visit Jacob's website.

More from Jacob Moshinsky
Traveling Finding The Accommodation That is Right for You
Aeroplan mileage redemption levels to increase
Credit Card comparison
Get rewarded properly from your credit card

Related Forum Posts
Re: What Do you Prefer More - Time or Money
Re: Email Marketing
Re: Where is the best place to find a web developer?
Re: Hello from Missouri
Re: Before you spend all your money on a prototype
Share this article. Fund someone's dream.
Share this post and you'll help support entrepreneurs in Africa through our partnership with Kiva. Over
$50,000 raised
and counting -
Please keep sharing!
Learn more.
Featured

Expert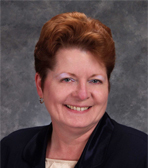 Leanne Hoagland-Smith
@coachlee
Visit website
| | | |
| --- | --- | --- |
| | Like this page? PLEASE +1 it! | |
Newsletter

Get advice & tips from famous business
owners, new articles by entrepreneur
experts, my latest website updates, &
special sneak peaks at what's to come!
Suggestions
Email us
your ideas on how to make our
website more valuable! Thank you Sharon
from
Toronto Salsa Lessons / Classes
for
your suggestions to make the newsletter
look like the website and profile younger
entrepreneurs like Jennifer Lopez.