A Stroll through the Short Sale Process
---
---
Free PDF Download
Underwater Mortgage Meltdown: What Caused This Mess? - By Bud Gragg
---
If you're having trouble making your mortgage payment but want to avoid foreclosure, the short sale process is one way to go. At the very least, you'll be able to put off a foreclosure for up to a year; at best, you could even end up renting the house you're living in now for half of your current monthly mortgage payment!
How do Kristin and I know? Because that's exactly what we did with our primary residence. We put it up for a short sale, sold it to a cash investor, and now we're saving a lot of money renting our house from him!
But before you decide to do a short sale, here's what you need to know about the process.
To qualify for a short sale, you'll need to prove financial hardship.
The federal government started a program in April called Home Affordable Foreclosures Alternatives. HAFA sets deadlines for different parts of the
short sale
process, pays incentives to homeowners and mortgage holders, and
requires
that homeowners be released from any future liability for their mortgage.
That last point is important because, in the majority of states, the mortgage holder
can
come after you for the difference after a short sale. And some bankers are starting to get aggressive about doing just that. Not only that, your lender has 6 years to start trying to collect, and once it starts, it can hound you for 20 years!
Homeowners have already been able to negotiate their way out of their mortgages through short sales, but the passage of HAFA might make that process even easier.
Don't try to go to your lender yourself to negotiate a short sale. That way leads to heartaches when you aren't able to execute a short sale because you don't understand the process. Instead, hire a Realtor who specializes in short sales to negotiate with your lender for you. Please trust us on this. Kristin and I are both Realtors, and we had to go through a lot of
short sale training
and education to be able to truly do a good job for our clients. Short sales are not for the inexperienced Realtor.
Once you get the go-ahead from your lender, list your short sale with your Realtor. Your lender might try to force you to go with a particular Realtor or agency—
don't do it
.
And here's some good news for you. By taking matters into your own hands, you just
might
be able to find an investor who's willing to make a deal with you like the deal that Kristin and I made with our buyer!
But be careful on this one. You might be required to sign a document stating that you are getting no benefit from your short sale. This is called an Arms Length Transaction Agreement. If that happens, you'll have to move—if you don't, you'll be committing fraud.
Of course, once your house is listed, you may end up getting very little notice on the move date, so it's time to start planning for that date now. This means getting rid of stuff you don't need, packing anything you can pack, and making plans on where and how you want to live when the short sale is done.
But don't expect your short sale to be "short," either! With the current market, it can take up to a year to sell even the best houses. However,
you'll
be able to save the money you were using to pay your mortgage during that time!
When it comes to saving you from the frustrations of a foreclosure, there's not a much better route than the short sale process. You may still need to foreclose, mind you, but at least with a short sale, you're putting off that date, usually for a long time.
And don't fret if you need help finding a qualified, certified short sale Realtor. Just contact us and we can help you find one in your area.
Related Articles
There Is Nothing Short about a Short Sale
Home Short Sales: What They Are, How They Can Help
What to Do before Foreclosing on or Short Selling Your Underwater Mortgage
Short Sales 101: What You Need to Know
What to Do before You Try a Home Short Sale
How Long Can I Stay in My House and Other Underwater Mortgage Questions Answered
How to do a Short Sale on Your Underwater Mortgage and Avoid Foreclosure
Looking for a Simple Short Sale Definition? Here It Is!
Short Sale Training Boot Camp for the Underwater Mortgage Homeowner
How to Do a Short Sale and Why
Dealing with the Bank on Your Underwater Mortgage Short Sale
What Salespeople Can Learn from a Focus on the Chase instead of the Hammer
Underwater Mortgage Solutions: What Is a Short Sale?
How To Help A Business Executive With Their Anxieties
Sales Success Tip-Four Steps to More Sales
There is Life After a Short Sale or a Foreclosure!
Selling on Price
Losing vs. Not Winning the Sale
Small Business Cashflow Crisis? Have a Sale!
Stop Reaching For The Low-Hanging Fruit
http://www.meetkarennewman.com/
Free PDF Download
Underwater Mortgage Meltdown: What Caused This Mess? - By Bud Gragg
About the Author: Bud Gragg



RSS for Bud's articles - Visit Bud's website
Worried about paying your mortgage or keeping your home? Help is on the way! The Underwater Mortgage: How To Survive Your Sinking Ship While Keeping Your Sense of Humor" by real estate experts Bud and Kristin Gragg can give you a step-by-step blueprint of what to do and what not to do when it comes to short sales and foreclosures.
Learn More Here
Click here to visit Bud's website.

More from Bud Gragg
The Most Common Underwater Mortgage MistakesAnd How to Avoid Them
Dont Be Fooled AgainAvoid Underwater Mortgage Advice Scams
Underwater Mortgage Solutions What Is a Short Sale
Need Underwater Mortgage Help Heres Where to Turn
What to Do before You Try a Home Short Sale

Related Forum Posts
Re: What's in a Name?
Re: July 16 Triple Crown Contest Update
Franchise of a popular call center
Internet Users Hbk http://www.internetscamsanonymous.com
Re: July 16 Triple Crown Contest Update
Share this article. Fund someone's dream.
Share this post and you'll help support entrepreneurs in Africa through our partnership with Kiva. Over
$50,000 raised
and counting -
Please keep sharing!
Learn more.
Featured

Expert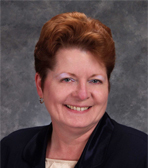 Leanne Hoagland-Smith
@coachlee
Visit website
| | | |
| --- | --- | --- |
| | Like this page? PLEASE +1 it! | |
Newsletter

Get advice & tips from famous business
owners, new articles by entrepreneur
experts, my latest website updates, &
special sneak peaks at what's to come!
Suggestions
Email us
your ideas on how to make our
website more valuable! Thank you Sharon
from
Toronto Salsa Lessons / Classes
for
your suggestions to make the newsletter
look like the website and profile younger
entrepreneurs like Jennifer Lopez.