A Five Point Strategy for Job Creation
---
---
Free PDF Download
Words of Wisdom for Leaders and Wanna Bes - By Stephen Blakesley
---
Entrepreneurs don't often do the things they do, for the money. They often do it for the
passion
they have or simply to prove that they can do it. Even though 500,000 new businesses starting each year (the number of startups in 2010) seems like a big number, it is actually an all time low during the recent past (2006
startups
numbered 667,000).
"Why" you ask, "is this important?" Here is why; Businesses, less than five years old, have contributed all the net new jobs in the United States in the last decade. And most
startup
businesses have no employees. So, those that do are ever-so-much more important in our effort to dig our way out of this recession. While I would not be so bold to say that Entrepreneurism alone will return us to full employment ( 5%), it is certainly an important factor.
So, an interesting and important question might be; Why are new
business
startups off nearly 25 % from their all time high in 2006? and/or What needs to be done to restore the startup level to the 2006 high and beyond? and/or How do we go about greasing the sled for
Entrepreneurs
and Business Startups?
I believe that this five point
strategy
will go a long way to restoring the climate in this country that incentivizes not just Entrepreneurship but Successful Entrepreneurship (establishing a means of improving the 5 year success rate of startup from 30 to 50 percent).
1. Most money for startup business comes from the owner's savings which includes the equity of their home or retirement savings. Money, from home equity and/or retirement savings, has shrunk considerably since 2007, for reason I won't go into here. Considerable losses have occurred in those two areas since 2007. I suggest that we compensate for that difficulty by giving those who start businesses a TAX CREDIT up to $25,000 for money invested in a start-up business.
2. Reward those Entrepreneurs that are successful with a one-time 150% deduction for annual wages of new employees, during the first 5 years of operation.
3. Streamline and reorganize the US Patent office which now takes an
average
of over 3 years to approve a patent application. Begin by giving first time patent appliers a guaranteed 90 day up or down answer.
4. Reward Entrepreneurs that
start
businesses in the potential high-growth industries of tomorrow: health care, business services, leisure, construction, manufacturing and retail. Give all business startups, surviving the first year in those industries, a $25,000 grant to purchase needed equipment or software.
5. Provide TAX REBATES, up to $5000 a year for the first 5 years of Entrepreneurial activity involving a business with 5
employees
or more, provided they can show evidence of investment in specified Entrepreneurial education.
I am calling this five point strategy,
The Entrepreneurs R Us Job Recovery Strategy.
If you feel this would benefit you or someone you know who is in a startup business situation or thinking of engaging in one please write us.
Related Articles
Home Business Expert: Wealth Creation
3 Reasons Why You Should Use Social Co-Creation To Develop Better Products
Content Strategy: Your Online Site
New Year 2013, All About Content Creation: 4 Killer Tips
A Three Minute Guide to Finding the Right Social Networking Marketing Video Course
SURVIVING THE ECONOMIC DEPRESSION BY CREATING A STRATEGY FOR YOUR BUSINESS DEVELOPMENT
12 Steps to Implementing Anything in Your Business : Step Three: Organise your Staff and Create a Strategy
5.1 The SME Development Policy (SMEDP): Support for Growth-oriented Women Entrepreneurs in Tanzania, 2005
Understanding "Social Co-Creation" and its Role in Business Development
Social, Cultural and Economic Impact of Brand Creation
The non-optimized life
Can you describe the strategy for your business growth in 6 words?
Why most strategies fail to get executed
Lead Generation = Dollar Creation
Nigerian Government Creates $426m Microcredit Development Fund
The 4 key reasons that people build business plans
You are Priceless
Wanted: jobs for Africa's youth - Job Plans
Strategy Is Not the Same as Goal Setting
How to fix sputtering marketing
Free PDF Download
Words of Wisdom for Leaders and Wanna Bes - By Stephen Blakesley
About the Author: Stephen Blakesley



RSS for Stephen's articles - Visit Stephen's website


Stephen is a Marketeer, Entrepreneur, Author, Speaker, Radio Show Host and the Head Headhunter at GMS Talent . GMS is a One-of-a-Kind Talent Acquisition and Performance Management consultancy. We specialize in finding people for the "hard-to-fill positions, anywhere in the world. Please visit our website: www.gmstalent.com and visit the blog about our recent book"The Target-The Secret to Superior Performance: http://www.targetthebook.com
Tune into the latest episode of Entrepreneurs R Us on Blog Talk Radio for the latest in Entrepreneurial wisdom: http://www.blogtalkradio.com/sjb340 Visit our website: www.entrepreneursrus.com


Click here to visit Stephen's website.



More from Stephen Blakesley
Strategic Hiring

Related Forum Posts
Re: Tactics for Blog Traffic
Book: Secrets of Six Figure Women
Re: What can you do if your franchise is hit by a scandal?
Re: Quote of the Day - "Commit to your business and decide that
Re: New Homepage Layout!
Share this article. Fund someone's dream.
Share this post and you'll help support entrepreneurs in Africa through our partnership with Kiva. Over
$50,000 raised
and counting -
Please keep sharing!
Learn more.
Featured

Expert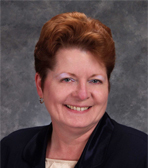 Leanne Hoagland-Smith
@coachlee
Visit website
| | | |
| --- | --- | --- |
| | Like this page? PLEASE +1 it! | |
Newsletter

Get advice & tips from famous business
owners, new articles by entrepreneur
experts, my latest website updates, &
special sneak peaks at what's to come!
Suggestions
Email us
your ideas on how to make our
website more valuable! Thank you Sharon
from
Toronto Salsa Lessons / Classes
for
your suggestions to make the newsletter
look like the website and profile younger
entrepreneurs like Jennifer Lopez.