Acceptable usage policy for productivity increase
---
---
Free PDF Download
Acceptable usage policy for productivity increase - By Anca Suciu
---
These days if you don't have the company's website to promote and present online your activities and services, there are small chances for you to be known and to extend your business. But on the other hand, once you have your business online, and you are the website owner, there are other things that must be taken in consideration.
What I want to talk about regarding this issue is with reference to AUP. AUP- acceptable usage policy is a set of rules applied by website owner which restrict the ways in which network or site may be used. Usually an AUP applies when the organization has global rules for operation of IT equipment by employees, students, etc. Companies and schools usually create acceptable usage policy for use between employees, students, parents and teachers. Inappropriate use exposes the company/school to risks including virus attacks, compromise of network systems and services, and legal issues.
The AUP document creation involves specific policy rights for each company in part in order to reflect correctly the situation and acceptance of the terms. When starting the creation of the AUP you must first define the acceptable and unacceptable behavior and then determine procedures for dealing with abusers of the policy. Also you must agree on a framework for review and eventual implementation. Since usage and technology may change with time, you need to be flexible and change the policy when it is required.
There are many circumstances when even if the website owner have defined all the following aspects:
• Unacceptable activities in your centre
• Activities which you want to consider further before making a decision
• Acceptable activities in your centre
he prefers clarifying what is acceptable using filtering software which restricts Internet access. The decision is taken as a consequence of completing the security feeling. Once there is used an Internet filtering software, the access to specific websites and application can be restrict and block, preventing in this way the inappropriate usage of Internet.
Indifferent the protecting measure you apply, it is important to explain users the reasons for these restrictions in order to keep problems to minimum and to improve the knowledge and awareness of your users.
Related Articles
Social Media: Risk or Reward – What Can HR Do?
Managing Employee Use of Social Media
A Complete Guide To Ways In Which Resource Scheduling Software Ensures Project Success
Monitoring Productivity
Governing your Corporate Website
Email and Internet Usage at Work- A Right or a Privilege?
How are Car Insurance Premiums Increased?
Tips for Preventing Issues with Employees Using Social Media at Work
Getting Things Done and Maintaining competitiveness
Auto Insurance Companies - How To Cancel A Policy
How to Increase your Employees Productivity at the Office
How to Use 360 Assessment Tools
Improving Employee Productivity Using Employee Scheduling Software
Monetary Police is Science, Everything Else is Stamp-Collecting
Monetize Lost Productivity
RISKY BUSINESS
5.0 Diversification and Growth: Economic Report on Africa 2007
How to Get the Best Value Out of Engineers Using Resource Scheduling Software
Increase Employee Productivity with Coaching
Productivity Leadership - Part Four 'Development'
Free PDF Download
Acceptable usage policy for productivity increase - By Anca Suciu
About the Author: Anca Suciu



RSS for Anca's articles - Visit Anca's website
Cyclope Series tools aim to provide IT specialists and managers the necessary information in evaluating employee productivity and the use of IT infrastructure within their companies.
Click here to visit Anca's website.

More from Anca Suciu
Employee productivity todays issue
Environment and productivity at the office
Acceptable usage policy for productivity increase
Correlation between self discipline and productivity

Related Forum Posts
Server speed issues? Help with Plesk
Re: Best Practices For Your Organizational Goal
Re: Howdy from Chicago!
Harsh reality
Personal Policy
Share this article. Fund someone's dream.
Share this post and you'll help support entrepreneurs in Africa through our partnership with Kiva. Over
$50,000 raised
and counting -
Please keep sharing!
Learn more.
Featured

Expert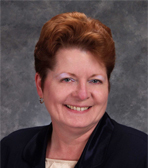 Leanne Hoagland-Smith
@coachlee
Visit website
| | | |
| --- | --- | --- |
| | Like this page? PLEASE +1 it! | |
Newsletter

Get advice & tips from famous business
owners, new articles by entrepreneur
experts, my latest website updates, &
special sneak peaks at what's to come!
Suggestions
Email us
your ideas on how to make our
website more valuable! Thank you Sharon
from
Toronto Salsa Lessons / Classes
for
your suggestions to make the newsletter
look like the website and profile younger
entrepreneurs like Jennifer Lopez.