Avoiding Emotional Overreaction at Work
---
---
Free PDF Download
Setting Healthy Boundaries at Work - By Joan Burge
---
Take a moment as you're reading this to tune the noises of
life
out a bit and open up your mind. Think about something that has happened to you that made you really angry or upset. Really try to recall the specifics of whatever it might have been and see if you can start to feel the emotions of that event creeping back up inside you. Now, cause yourself to realize that whatever it might have been is in the past and it isn't really entirely worth focusing on. Calm yourself down and bring your mind back to a peaceful center. And with that, you have become emotionally intelligent. Well, not entirely, but it's a start.
The concept of Emotional Intelligence has been around since the early 1900's, and it has come a long way and become studied more and more heavily as it is related to the workplace. If you are wondering how EI fits into everyday work, take a look at this example. A coworker, after reading through some of your work, has noticed several grammatical errors and is pointing them out to you in front of another colleague. The natural internal response is to start getting angry and stewing about how
upset
you are with that person. This can be compared to the exercise I had you try in the opening paragraph. When blood starts to boil and tempers build up in the workplace, it sometimes takes all of our effort to keep things rational and sane. This is a simple example of where emotional intelligence comes in.
Some people ask why it's even worth trying to control your emotions, and what the benefit might be. Some of the side effects of triggered emotions tend to be becoming passive aggressive and even avoiding
communication
altogether. Obviously, these types of emotional reactions can create a serious roadblock in
workplace
communications. One of the first steps to avoiding emotional overreaction is to identify your emotional triggers. Sometimes, it's worth sitting down with a pen and a piece of paper and writing out what gets you emotionally engaged. These don't always have to be things that someone might say to you. They might sometimes even be a certain person that you have to interact with. Once you have identified these emotional triggers, you can be better prepared to face them if they are to come up in a
conversation
in the workplace. The one certainty is that it will take practice to begin having this control, and you may never grasp it fully, but starting the process will move you closer with avoiding emotion at
work
and actually having more conversations.
Related Articles
Moving Beyond Emotional Dependency
What is Emotional Freedom?
Emotions Drive Behavior Emotional Intelligence Training
Increase Emotional Bank Account and Win More Sales
How To Restore Trust For Team Building Success
5 Skills For Patching Broken Trust
Got Some Bathwater to Throw Out? Why not Add a Baby?
Top 10 Reasons to Hire a Coach for Business/Career Development
Hiring and Promoting Emotional Intelligence
5 Thoughts On Guest Loyalty
Leading companies "mining" workforce for emotional intelligence
Emotional Intelligence Self-Coaching
Feeling Disconnected From Your Partner?
Addiction to Gossip
The Emotional Foundation of Customer Service
The Buzz About Emotional Intelligence
Relationships: Attract at Your Common Level of Self-Love
Emotional Intelligence: What It Is and How to Improve It?
3 Ways To Improve Your Emotional Intelligence
Abuse in the Workplace
Free PDF Download
Setting Healthy Boundaries at Work - By Joan Burge
About the Author: Joan Burge



RSS for Joan's articles - Visit Joan's website
Joan Burge has been a visionary for administrative training and development since 1990. One of the first to venture into the administrative training industry, she has become an international administrative expert, trainer, author, and consultant. Joan Burge equips administrative professionals to move beyond task work to higher-level functions that meet the ever-changing demands of todays workplace. Best known for her highly-acclaimed Star Achievement Series®, a 12-part Certification and Designation training program designed to promote Star Performance¯ among administrative, support and front-line staff. She is the creator and host of the Annual Conference for Administrative Excellence, the World Class Assistant Certificate program, and more than 40 customized workshops and seminars for administrative professionals. Joan's most recent work Who Took My Pen ... Again? (2012 Burge, Fraze, Freeman) joins her many other groundbreaking books for the administrative profession which include Underneath It All; Postgraduate Level Revelations Lift Administrative Assistants to New Heights, Become an Inner Circle Assistant, 3 other books and 15 workbooks. She is the editor of Monday Motivators weekly e-zine and has been published in more than 100 trade journals. With her passion to fill a niche in the administrative education arena, she continually explores what is necessary to excel in that position. Before starting Office Dynamics International, Joan was an administrative professional for 20 years in 12 different companies in 5 states. She worked her way up from receptionist to assisting CEOs, serving in a variety of industries ranging from small businesses to Fortune 500 companies.
Click here to visit Joan's website.

More from Joan Burge
Adminology The White Paper

Related Forum Posts
Re: LEADERS
Internet Users Hbk http://www.internetscamsanonymous.com
Re: Focus on what you can do, and what you can solve and live a
Re: NEW VIDEO - What books should you read to learn about busine
Re: Five Personality Traits of Successful Business Owners
Share this article. Fund someone's dream.
Share this post and you'll help support entrepreneurs in Africa through our partnership with Kiva. Over
$50,000 raised
and counting -
Please keep sharing!
Learn more.
Featured

Expert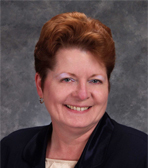 Leanne Hoagland-Smith
@coachlee
Visit website
| | | |
| --- | --- | --- |
| | Like this page? PLEASE +1 it! | |
Newsletter

Get advice & tips from famous business
owners, new articles by entrepreneur
experts, my latest website updates, &
special sneak peaks at what's to come!
Suggestions
Email us
your ideas on how to make our
website more valuable! Thank you Sharon
from
Toronto Salsa Lessons / Classes
for
your suggestions to make the newsletter
look like the website and profile younger
entrepreneurs like Jennifer Lopez.