Restoring Trust in the Workplace
---
---
Free PDF Download
Setting Healthy Boundaries at Work - By Joan Burge
---
I am taking a little different approach to my topic today.I think it is a topic worth mentioning. Trust. Where has it gone? With the onslaught of downsizing, restructuring, merging, and sexual harassment,
trust
has disappeared from the workplace. However, trust is essential to improving performance, surviving the turbulent times, and building
professional
relationships.
There must be a tremendous level of trust between a manager and his/her employee. A manager must be able to trust that his or her assistant, staff support, or direct manager is reliable, truthful, consistent, and acts in the manager's best interest. A manager loses trust when an employee:
- doesn't follow through on assignments
- misplaces things
- forgets details
- is late for
work
or a meeting
Actually, we need to trust all individuals we interact with in the workplace. This week, let's work at enhancing good characteristics that build trust. Have a great week!
-------------------------------------------------
Restoring Trust in the Workplace
Integrity: acting in a forthright and truthful manner. "We mean what we say."
Consistency: maintaining compatibility between words and actions. "We do what we say."
Reliability: being dependable, keeping promises. "You can count on what we do and say."
Interdependence: establishing a relationship, a sense of two parties relying on each other and accordingly, acting in each other's best interest. "We are all in this together."
Related Articles
"Strategic Business Tips On How To Achieve Civility In Today's Workplace, From Your Strategic Thinking Business Coach"
Alone at the Business Helm
5 Unique Ways to Stop Workplace Drama (Tip #19)
Nonverbal Communication in the Workplace: How it can be Helpful (Tip #15)
Data Backup and Recovery
Trust me, everything will be all right.
A Tryst with Trust
Stop Workplace Drama: Different Roles (Tip #52)
You're Not An Employee – You're a Guest
Honesty Speaks Loudly in Many Languages
HELPFUL SUGGESTIONS FOR MANAGING WORK
Drucker, Culture, and Safety
Stopping Workplace Drama: Navigating Tough Conversations (Tip #70)
Stopping Workplace Drama: Changing the Pattern (Tip #28)
5 Ways to Stop Workplace Drama (Tip #55)
Nonverbal Communication Thoughts: Using it in the Workplace (Tip #62)
Stopping Workplace Drama: How Blaming Yourself Could Make a Difference (Tip #63)
Workplace Motivation: Proliferation among Coworkers (techniques) (Tip #21)
3 Questions to Spur Workplace Motivation (Tip #26)
Stop Workplace Drama: How You Can Help Your Team Become Successful (Tip #20)
Free PDF Download
Setting Healthy Boundaries at Work - By Joan Burge
About the Author: Joan Burge



RSS for Joan's articles - Visit Joan's website
Joan Burge has been a visionary for administrative training and development since 1990. One of the first to venture into the administrative training industry, she has become an international administrative expert, trainer, author, and consultant. Joan Burge equips administrative professionals to move beyond task work to higher-level functions that meet the ever-changing demands of todays workplace. Best known for her highly-acclaimed Star Achievement Series®, a 12-part Certification and Designation training program designed to promote Star Performance¯ among administrative, support and front-line staff. She is the creator and host of the Annual Conference for Administrative Excellence, the World Class Assistant Certificate program, and more than 40 customized workshops and seminars for administrative professionals. Joan's most recent work Who Took My Pen ... Again? (2012 Burge, Fraze, Freeman) joins her many other groundbreaking books for the administrative profession which include Underneath It All; Postgraduate Level Revelations Lift Administrative Assistants to New Heights, Become an Inner Circle Assistant, 3 other books and 15 workbooks. She is the editor of Monday Motivators weekly e-zine and has been published in more than 100 trade journals. With her passion to fill a niche in the administrative education arena, she continually explores what is necessary to excel in that position. Before starting Office Dynamics International, Joan was an administrative professional for 20 years in 12 different companies in 5 states. She worked her way up from receptionist to assisting CEOs, serving in a variety of industries ranging from small businesses to Fortune 500 companies.
Click here to visit Joan's website.

More from Joan Burge
Adminology The White Paper

Related Forum Posts
Re: Essential Leadership skills
Re: Bad credit guaranteed home loan?
Re: How do you earn trust with an online business?
Re: Do Your Prospects / Customers Trust You?
Re: Trust yourself. You know more than you think you do.
Share this article. Fund someone's dream.
Share this post and you'll help support entrepreneurs in Africa through our partnership with Kiva. Over
$50,000 raised
and counting -
Please keep sharing!
Learn more.
Featured

Expert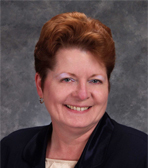 Leanne Hoagland-Smith
@coachlee
Visit website
| | | |
| --- | --- | --- |
| | Like this page? PLEASE +1 it! | |
Newsletter

Get advice & tips from famous business
owners, new articles by entrepreneur
experts, my latest website updates, &
special sneak peaks at what's to come!
Suggestions
Email us
your ideas on how to make our
website more valuable! Thank you Sharon
from
Toronto Salsa Lessons / Classes
for
your suggestions to make the newsletter
look like the website and profile younger
entrepreneurs like Jennifer Lopez.