Web Hosting Server
---
---
Free PDF Download
Web Hosting Templates - By Web Hosting
---
I don't understand it, and I doubt you'd find very many who do, but if you're interested in starting your own web hosting server, here are some things you should know. First of all, yes, it's possible to do, but you need to be sure about what you're getting yourself into.
The number one question you need to ask yourself before you begin is why you want to do it. Web
servers
are faster than they've ever been and they've never cost less. You can get a hosting program for less than $5, depending on what you're looking for. Along with that, you get all of the comforting
customer support
that you wouldn't have if you went it alone. Hosting yourself, you'll be the one responsible for any of the technical glitches that come up along the way. And, unless you're equipped to deal with them, it will just wind up costing you more
money
and time in the end.
That being said, if you're still convinced you want to host yourself, then more power to you. Here are some things that will be required of you: you are technologically savvy (and I mean more than just knowing your way around Firefox), you understand secure servers, you have broadband access to the Internet, and finally, that you have time and patience.
If I just described you, then go ahead and started your own web hosting server. What you'll need, first of all, is a computer. Before you tell me that's obvious, I don't mean a personal computer. I mean a computer that will act as – and only as – a web server. It needs to be dedicated, just like you.
This computer will also have to be of relatively high quality and possess an NIC (Network Interface Card). You're going to need to be able to upload at an extremely fast rate in order for your site to function properly. You'll also need to install Linux OS, which in and of itself can be tricky. Visit the Linux website if you need additional help.
Technical requirements aside, you also need to love your computer and website so much that you're willing to live and breathe it for the next few years – or however long you want it to be up and running. If you get frustrated when Internet Explorer crashes occasionally on you, then this is probably not for you. You need to have great problem solving skills and the curiosity and patience to be willing to solve the problems that will inevitably come up.
If, after all this, I've scared you away from wanting to start your own web hosting server, then you're welcome. These days, for practically pennies, you can sign up with a reputable hosting company, get all the services you need and then some, and leave the technical troubleshooting to someone else. That way, you also free up your time to concentrate on your website's content, which is presumably the very reason you started in the beginning.
To find yourself a great hosting program, visit 1 and 1 Internet.
Related Articles
What to Look for in a Web Hosting Company?
Choosing The Right Type of Web Hosting
Is VPS The Right Choice For Your Business?
Which Type Of Web Hosting Is Best For Your Needs?
Web hosting service: an important choice to be assessed
Dedicated Server Web Hosting
Hosting and Search Engine Optimization
The Relationship Between Domain Names and Hosting
Cheap Web Hosting Plan for Newborn Websites
Tips To Keep The Hosting Account Safe From The Hackers
Web Hosting Company: Operating System Used to Host Sites
Shared Web Hosting
Build An E-Commerce Website-Step-By-Step Tips
An Introduction to Cloud Hosting
Cheap Web Hosting Services
Dedicated Web Hosting
Web Hosting Company
5 Features To A Quality Web Host For Your Home Internet Business
Domain Name Web Hosting
How to Go About Domain Name Registration
Free PDF Download
Web Hosting Templates - By Web Hosting
About the Author: Web Hosting



RSS for Web's articles - Visit Web's website

Click here to visit Web's website.

More from Web Hosting
Small Business Web Hosting
Web Hosting Review
Ad Free Web Hosting
Top 10 Web Hosting
Web Hosting Provider

Related Forum Posts
Re: New Google Tool Makes Websites Twice as Fast
Re: How Do You Fight Spam?
Re: How Much Do You Need To Start?
Re: Top 10 Young Entrepreneurs
Try Email Marketing, You Will Get Traffic
Share this article. Fund someone's dream.
Share this post and you'll help support entrepreneurs in Africa through our partnership with Kiva. Over
$50,000 raised
and counting -
Please keep sharing!
Learn more.
Featured

Expert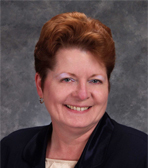 Leanne Hoagland-Smith
@coachlee
Visit website
| | | |
| --- | --- | --- |
| | Like this page? PLEASE +1 it! | |
Newsletter

Get advice & tips from famous business
owners, new articles by entrepreneur
experts, my latest website updates, &
special sneak peaks at what's to come!
Suggestions
Email us
your ideas on how to make our
website more valuable! Thank you Sharon
from
Toronto Salsa Lessons / Classes
for
your suggestions to make the newsletter
look like the website and profile younger
entrepreneurs like Jennifer Lopez.