Public Relations Agency
---
---
Free PDF Download
Advertising and Public Relations - By Susan Lane
---
Ray Kroc understood it. So, too, did Dave Thomas and Howard Schultz. It doesn't matter how revolutionary or life-changing a product you have, your business will not get far if it is not projecting the right image. There is no right or wrong when it comes to branding, but there is most definitely a right and a wrong for you and your company. Not every image will work for every company, and projecting the wrong one could be losing you sales without even knowing it. That is where choosing a good
public relations
agency comes into play.
Now, you may think that you have got all your bases covered with a well defined
advertising
and marketing strategy already in place. But, PR is something quite different, and unless you understand that difference, you might be unknowingly falling behind the pack. PR is key to extending the messages in your marketing campaign. The two go hand in hand, but a solid PR plan can go a long way to building up both the impact and the credibility of your advertising.
The first thing you need to do to create a competitive company is determine what role exactly PR can play in your overall marketing strategy. What can you do to complement and extend the image you're trying to send out? Do you want to deliver good news about your company to investors? Do you want to build up momentum for a new product launch or a new marketing campaign? Do you want a long-term, strategic PR strategy, or a one-time project? And, how much are you willing to spend?
Once you've established your goals, you can set about choosing the right public relations agency to help you meet those goals. Look through industry directories to get a list of names you could use. Create a list of no more than ten firms that you will look into, and make sure that they specialize in your market.
Ask your colleagues to see who has and hasn't worked well for them. Talk with agency staff to get an idea of how they work. Ask for a presentation, past assignments, or references from the company, and see who else is on that firm's client list. Finally, if you find one or two firms that interest you, and you're serious about hiring one, ask both to draft a proposal as to how they would meet your needs.
If you know what you are looking to get from the company, it will be much easier for them to meet your expectations. Take your time to find the best fit for you, and remember that cheaper firms might also be less experienced, meaning you could pay more in the long run. Be clear about your timeline and your budget.
A good public relations agency is one that never runs out of fresh and innovative ideas to promote your company. At the often steep price you will be paying, make sure you are clear about what you want, and be sure about who you're getting into business with.
Related Articles
Is Your PR Firm Right For You?
Why Public Relations for Non-Profits?
A PR CONCEPT BORN OUT OF THE RECESSION!
PR News You Can Use
How to choose a publicist
What To Do When Public Relations Fails
Why use PR
When Should PR Be Introduced Into An Integrated Marketing Program
Relations Is Critical for Doctors and Aesthetic Professionals in a Down Economy
Advertising and Public Relations
"The Top Ten Public Relations Errors That Are Hazardous To The Health Of Your Media Relations"
Marketing vs. Public Relations
Public Relations Jobs
What is Public Relations
IS THERE A RIGHT TIME FOR PR?
Business to Business PR
Managing a Consulting Firm for Growth and Profit
Public Relations Is Not Just For PR Pros
So what is PR anyway
Communication isn't a One-Way Street
Free PDF Download
Advertising and Public Relations - By Susan Lane
About the Author: Susan Lane



RSS for Susan's articles - Visit Susan's website

Click here to visit Susan's website.

More from Susan Lane
International Public Relations
Public Relations Firm
Public Relations Company
Public Relations Job
Public Relations Career

Related Forum Posts
New Small Business Topic
Find Me Customers and Get 25% of New Client's Bill
Library to Meet
Global Ad Agency Seeks Senior Sales Account Executive
Public Speaking and Presentations
Share this article. Fund someone's dream.
Share this post and you'll help support entrepreneurs in Africa through our partnership with Kiva. Over
$50,000 raised
and counting -
Please keep sharing!
Learn more.
Featured

Expert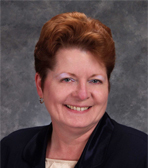 Leanne Hoagland-Smith
@coachlee
Visit website
| | | |
| --- | --- | --- |
| | Like this page? PLEASE +1 it! | |
Newsletter

Get advice & tips from famous business
owners, new articles by entrepreneur
experts, my latest website updates, &
special sneak peaks at what's to come!
Suggestions
Email us
your ideas on how to make our
website more valuable! Thank you Sharon
from
Toronto Salsa Lessons / Classes
for
your suggestions to make the newsletter
look like the website and profile younger
entrepreneurs like Jennifer Lopez.