Thomas J. Madden Articles
---
---
IS BIGGER BETTER IN PR?
Is it smart to hire the biggest PR firm you can find to promote your company or should you look at smaller fims as well. A veteran public relations professionals offers some insizeful advice.
Why PR is a smart bet in any start-up budget
Attention entrepreneurs: if you only have room for one item in your marketing plan, donít just think about inserting a public relations strategy. Do it!
IT'S THE MESSAGE, STUPID
Content is king. We're getting all caught up in the exploding forms of conveyance, but the effectiveness of the message is and has always been a factor of its content.
Thatís Gold In Them Thar Vending Machines
First Gold To Go Vending Machine unveiled in U.S. in what might be described as the ultimate entrepreneurial venture.
If Nature Castigates Those Who Donít Masticate, Could It Also Misshape Midriffs of Those Without Knife and Forklifts?
Is Knife and Forklift a modern form of Fletcherizing that entrepreneurs in particular might consider adopting?
Please Someone Shoot These Buzzwords!
There are words and phrases used over and over, in fact "over and over" is one of them that are so tired and cliche that they should be taken out and shot or at least retired or admitted to a nursing him where they can rest in peace.
Speaking Badly About A Competitor Is A Poor Reflection on You!
Placing the emphasis on what you're good at as opposed to what your competitor is bad at is a much more convincing strategy, not to mention more ethically correct.
Are We All Charging Headlong Into a 'Bald New World?'
As we build our businesses, we might also be losing our hair if we are taking things like testosterone and human growth hormone or wearing hair extensions to look more attractive.
Piudali, an Organic Skin Care Line From the Amazon, expands to the U.S.
Entrepreneurship from the Amazon? Here comes Piudale.
DNA BRANDS INC., F/K/A/ DNA Beverage Corporation Fires up 'Start Your Engines' Publicity Program
When 'great tast' is in your DNA, you want to blast that message out to the beverage world
About the Author: Thomas J. Madden



RSS for Thomas's articles - Visit Thomas's website
Tom Madden is the founder and CEO of TransMedia Group, one of the world's leading independent PR firms serving clients worldwide since 1981. He has held top executive positions at ABC and NBC,where he was Vice President, Assistant to the President, then Fred Silverman. For his exploits in broadcasting and PR, he has been profiled in Time Magazine, Forbes and The Wall Street Journal. Speeches he wrote have been reprinted in The New York Times and Vital Speeches of the Day. Among awards he has received are a "Bronze Anvil" from The Public Relations Society of America. He is the author of SPIN MAN and King of the Condo. email: TMadden@transmediagroup.com 561-750-9800 Ext: 211
Click here to visit Thomas's website.

More from Thomas J. Madden
Advice For Corporate Executives In the Frying Pan
Does Your Public Relations Firm Do All This For You
Successful Media Training is like a successful car crash test If you hit the wall going 30 miles an hour and youre still in one piece youre ready for that news conference
Is Having Your Ad Agency Also Doing Your PR a Good Idea
American Academy of AntiAging Medicine Advises Women Not to Reject Natural Hormone Replacement Therapy Based on Newly Published Study Stirring Fears About Cancer

Share this article. Fund someone's dream.
Share this post and you'll help support entrepreneurs in Africa through our partnership with Kiva. Over
$50,000 raised
and counting -
Please keep sharing!
Learn more.
Featured

Expert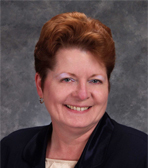 Leanne Hoagland-Smith
@coachlee
Visit website
| | | |
| --- | --- | --- |
| | Like this page? PLEASE +1 it! | |
Newsletter

Get advice & tips from famous business
owners, new articles by entrepreneur
experts, my latest website updates, &
special sneak peaks at what's to come!
Suggestions
Email us
your ideas on how to make our
website more valuable! Thank you Sharon
from
Toronto Salsa Lessons / Classes
for
your suggestions to make the newsletter
look like the website and profile younger
entrepreneurs like Jennifer Lopez.