PR Evaluation – A Practical Approach
---
---
Free PDF Download
B2B PR – Planning for Success - By Adrian Maguire
---
'Experts' suggest that 10 percent of the PR budget should be devoted to evaluation. That's a lot of resources, especially for a small budget PR campaign. But with clear objectives it should be possible to devise common-sense measures of return on investment and the real impact of a campaign.
Adrian Maguire
of online PR specialist, www.CLICKintoPR.com outlines ten things you should do and ten things not to do.
Ten Things You Should Do
1. Think beyond budget. The reason to evaluate is not to justify the budget, but to assess that a campaign, its process and methodology are producing results.
2. Back to basics – set goals and objectives. Unless objectives are explicit and SMART (Specific, Measurable, Achievable, Relevant and Timely) – then it is not possible to devise a meaningful form of evaluation.
3. Select
key performance indicators
based on campaign aims. KPI's should reflect the goals – so think about creating tangible outcomes wherever possible.
4. Use
surveys
to measure soft issues. Even with soft issues, where the aim may be to influence attitudes and shape opinions, rather than immediately change behavior, pre and post campaign research can indicate how opinion is moving.
5. Build in tangibles. For marketing based
campaigns
build in a response channel that can be monitored – an advice line, dedicated e-mail channel, response form for information, and so on.
6. Monitor traditional media. Media coverage is the starting point for many traditional evaluation techniques. Sign up a good media monitoring company, brief them thoroughly, and keep them in the loop about what you are issuing, when and to whom.
7. Monitor new media. In many areas, the web is more influential than traditional media. Sign up a specialist new media monitoring company who can monitor web appearances for you and also, if required, review newsgroups, blogs and RSS feeds.
8. Google and DIY. If you don't sign up a new media specialist then you can at least DIY by selecting
key words
and phrases that you can search on Google pre and post campaign to see how your clients ownership of and ranking against these key concepts has changed. Also, Google provides a free 'Alerts' service where you set a keyword and Google will notify you of appearances. Other services include Google Analytics, Alexa traffic rankings and don't forget your own web site traffic statistics.
9. Multiple objectives require multiple measurement tools. Where a campaign has mixed objectives you may need different evaluation techniques for each. There may be a need to combine both quantitative and qualitative measurement techniques. Again this reinforces the case for keeping the objectives clear and simple.
10. Borrow budget. In many cases behavior will be subject to multiple influences – PR, advertising, direct mail, incentives, sales activity, and so on. This is a good reason for the cost of evaluation to come from a general marketing pot, rather than just the PR budget.
Five Things You Should Not Do
1. Don't take all the responsibility. PR doesn't drive sales and profitability so, though clients will let you take heroic responsibility for this, explain that you are the messenger and others usually carry this forward to action. Measure the PR contribution, not that of others.
2. Don't disparage advertising value equivalent (AVE). Academics and those promoting more elaborate, and expensive, performance measures hate AVE. The merit of AVE is that they are low cost and quantify performance in simple monetary terms that all the management team, but especially the bean counters, can understand.
3. Don' rush to judgment. Many traditional media have a natural cycle that spans many months and opinion shifts often happen slowly. While it is tempting to seek an early measure of campaign effectiveness, the true impact may not be measurable until several months have passed.
4. Don't rely exclusively on clipping services. Do additional media research over and above that provided by the clipping service. If you discover they are missing references, let them know and agree with them measures to improve their performance.
5. Don't believe in magic bullets. There is no single evaluation technique that meets all needs.
© Ainsworth Maguire
Related Articles
Opening a New Office Location
Evaluating Candidate Interviews
Designing A Performance Management System
Assess Advertising Concept Effectiveness
Estimating Website Design Costs
Standardizing Project Management
General Intelligence Is Not Enough
Home Based Business Opportunity-Viable Alternative to Traditional Jobs in a Deep Recession
What is Cognitive Behavioural Coaching?
Selecting the Right Consultant
Strategies To Increase Emotional Intelligence (EQ) Using CBC Techniques
CRM Consulting Partners Revealed
How to Maximize the Business Potential of Your Next Speech
Don't Subtract the ADDIE
Hire the Best Staff - Part Two 'Selection'
Boston Ballet and Money Tolerance - What it Means to Your Sales Force
Six Steps To Creating More Productive Staff Performance Evaluations
Boring to Bravo - Presentations that Sing!
Guesses aren't good enough... Evaluating PR
Best Way to Sell and/or Manage a Sales Force?
Free PDF Download
B2B PR – Planning for Success - By Adrian Maguire
About the Author: Adrian Maguire



RSS for Adrian's articles - Visit Adrian's website
Adrian Maguire has been a member of the British Chartered Institute of Public Relations since 1990. He is a co-founder of CLICKintoPR.com - an online public relations service that provides an affordable way for companies and organizations to send press releases, place feature articles, raise their profile, attract more customers and build web site traffic. Adrian is also a founding partner in Ainsworth Maguire Public Relations. A full agency PR company specialising in services to construction, engineering and technology led industries. Adrian is also a contributor to the Free PR Advice blog. View Adrian Maguire's profile on LinkedIn
Click here to visit Adrian's website.

More from Adrian Maguire
PR Research Free and Low Cost Information
Implementing Corporate Social Responsibility
PR Marketing in Tough Times
PR for Business Startups
Digital Photography Taking Better PR Pictures

Related Forum Posts
Re: SES Toronto Next Week
Share this article. Fund someone's dream.
Share this post and you'll help support entrepreneurs in Africa through our partnership with Kiva. Over
$50,000 raised
and counting -
Please keep sharing!
Learn more.
Featured

Expert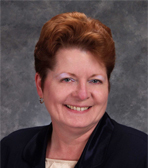 Leanne Hoagland-Smith
@coachlee
Visit website
| | | |
| --- | --- | --- |
| | Like this page? PLEASE +1 it! | |
Newsletter

Get advice & tips from famous business
owners, new articles by entrepreneur
experts, my latest website updates, &
special sneak peaks at what's to come!
Suggestions
Email us
your ideas on how to make our
website more valuable! Thank you Sharon
from
Toronto Salsa Lessons / Classes
for
your suggestions to make the newsletter
look like the website and profile younger
entrepreneurs like Jennifer Lopez.