Launching a Successful PR campaign for Your Grand Opening
---
---
Free PDF Download
SEO Press Release Tips: Part 2 - By Anthony Mora
---
Grand openings can end up being not so grand if you don't take the time and effort to truly make them pay off. Make your grand opening not just an event that's of interest to you, but something that interests the public; and don't stop there, to truly make it pay off, create an event that the
media
will find irresistible. This isn't as easy as you might suspect. The media is pitched
stories
on grand openings on a daily basis. To most
editors
or
producers
there is not much that is "grand" about most grand openings. Don't think that because you find your opening important, crucial and life-changing, that the media will as well. What is a special day in your life, is just another
pitch
or
press
release to the media. So before you are anywhere near your launch date, come up with a PR strategy.
If launched correctly, an
effective public relations
campaign
for your grand opening can pay off in a big way. Unlike advertising, direct marketing, or other forms of promotion,
public relations
is the only form of
marketing
that offers you and your company
validation
and credibility; you not only reach your
target
market, you are positioned as a news story. That gives you a huge advantage on your competition. But in order to interest the media in your story, you have to give them just that, a real "story," something that will be of interest to their readers, or viewers or listeners.
It's not enough to just say that your store is opening, your open special hours, or are giving special discounts and will have balloons for the kids. None of that is a real
story
and, unless it is an exceptionally slow news day, that will not interest any media. In order to interest the press, you need to think like the press. What would grab their interest about your opening? What is unique or different about what you offer? What
human interest
story can you tie into your media pitch? Is there something that drew you to this
business
that can be pitched as a story? Is there a strong local or regional angle that you can include? Is there a
charity
you can tie in with, where part of the opening day profits goes to benefit that charity? Make a list of similar questions and use this as a way to prime the PR pump.
If you're going to be
pitching
TV, think of a good visual you can offer the media. For example, we represented a sporting goods store and for their opening put some sporting equipment in the parking lot and had local male and female experts there to show people the correct way to use the equipment. We also had a contest where a member of the public could win some product. We also had a skate boarding contest. Nothing that special, but enough to offer some fun
visuals
and help draw a crowd. If you're going to get the media there, you want people there. The only thing worse than not getting the media interested, is getting them to the event and having them be the only ones there.
So think in terms of stories. In real estate it's location, location, location, in PR it's stories, stories, stories. Develop compelling stories about your opening and the media will be there. In other articles, I'll be outlining such topics as: how to write an effective press release, how and when to contact the media, and how to use your media to land more media coverage.
Copyright © Anthony Mora 2008
Related Articles
Defining Public Relations Success
3 Grand Opening Ideas that Set the Stage for Your Business
Launching Your Own PR Campaign
When to Use a Press Release
The Public Relations Grand Slam
Should I Handle My Own Public Relations Campaign
The PR How-to Bible
The PR Success Connection
Opening a New Restaurant? Tell The World
Developing A New PR Approach
Public Relations: The Long -Term View
Long Term PR Strategies To Make More Money
The 8 Greatest Public Relations Myths Of All Time
Small Business Guide to Marketing on a Limited Budget to Land New Customers
Marketing – How Do You Know What Is Working?
I Dont Want PR I Just Want To Be Successful
How can you make more of your customers open your emails?
Successfully Launching a Consumer Product or Business
Why Media Training is a MUST
How to Market a New Product Effectively – Launch Plan and Formula
Free PDF Download
SEO Press Release Tips: Part 2 - By Anthony Mora
About the Author: Anthony Mora



RSS for Anthony's articles - Visit Anthony's website
Anthony Mora Communications, Inc. is a Los Angeles-based public relations firm that focuses in the areas of media relations, image development and media training. Anthony Mora Communications regularly places clients in major media outlets, including Time, Newsweek, Oprah, the New York Times, CNN, the Today Show, the Wall Street Journal and hundreds of other media outlets. Through media placement, you are not presented within the context of an ad or commercial. You're not positioned as an ad but as the news. President and CEO, Anthony Mora, has been featured in: USA Today, Newsweek, The New York Times, The Los Angeles Times, The Wall Street Journal, The BBC, CNN, E! Entertainment Television, Entrepreneur, Fox News, MSNBC, and other media. He has written three books, the most the most recent, a how-to on PR called Spin to Win. For further information visit: http://www.topstorypublicrelations.com

Click here to visit Anthony's website.

More from Anthony Mora
Making Money in an Economic Downturn
You Dont Have to Be in a Major Media Market to Benefit from PR
Media Medicine Developing a Medical Practice Utilizing PR
National PR for a Local Story
PR for Small Businesses

Related Forum Posts
Re: What's 1 word to describe what your business will be in 2012
Books for Women Entrepreneurs
Re: Success
StumpleUpon Ad Campaign didn't work.
Campaign Distribution
Share this article. Fund someone's dream.
Share this post and you'll help support entrepreneurs in Africa through our partnership with Kiva. Over
$50,000 raised
and counting -
Please keep sharing!
Learn more.
Featured

Expert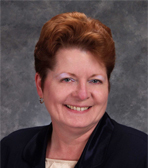 Leanne Hoagland-Smith
@coachlee
Visit website
| | | |
| --- | --- | --- |
| | Like this page? PLEASE +1 it! | |
Newsletter

Get advice & tips from famous business
owners, new articles by entrepreneur
experts, my latest website updates, &
special sneak peaks at what's to come!
Suggestions
Email us
your ideas on how to make our
website more valuable! Thank you Sharon
from
Toronto Salsa Lessons / Classes
for
your suggestions to make the newsletter
look like the website and profile younger
entrepreneurs like Jennifer Lopez.