Three Tips for Teaching Audio Conference Training Sessions
---
---
Free PDF Download
Stay Ahead of the Curve Through Professional Development - By Mary White
---
By Mary Gormandy White, M.A., SPHR
Are you planning to teach an audio conference
training
session? Delivering training to attendees via telephone communication is very different from teaching in a face-to face setting or via a webinar. When you are leading an audio conference, you must engage and educate the participants whether they are listening in on the live session or they'll be utilizing a recording of the class at some point in the future. Because of the unique nature of this type of training, there are several tips that anyone who teaches audio conferences should keep in mind when developing training that will be delivered in this manner.
3 Audio Conference Facilitator Tips
1. Create and Use Comprehensive Training Materials
Prepare a comprehensive outline for the material that you will be covering during the audio conference. Send it to the people, who are participating in the training session, prior to the event so they can review it ahead of time if they desire and so they'll be able to use it to take notes and jot down questions while you are speaking. Be sure to follow the outline while you are teaching so that the participants can follow along easily and so you can be certain to cover everything.
2. Practice Your Presentation
Practice ahead of time so you are comfortable with the material and are certain that you can finish within the time allotment. You may want to record your practice session so that you can identify any pronunciation challenges or other factors associated with your ability to clearly communicate the information via telephone. Remember that the participants won't be able to see you, so your voice will play a significant role in how effective the audio conference seminar is likely to be.


3. Set the Ground Rules Early
At the beginning of the audio conference, clearly define the ground rules for the session. Explain how the call will progress so that the callers are comfortable and know what to expect. Let the participants know if you'll accept questions throughout the event or if they should save their inquiries until the end of the session. Additionally, make sure that the trainees know how to turn the mute function on and off.
Setting the Stage for Success
By following these three tips, you'll be on your way to creating and delivering effective audio conference training that will deliver results.
Related Articles
Business Tips for Securing a Positive ROI on Your Training and Education Dollars
Teleseminars - One of the Best Ways to Build Your Business and Your Revenues
Channel Training Trouble? Where to Look for Help
Everything You Need to Know to Host a Teleconference
Use Online Audio to Make a More Personal Connection
Different Types of Webinar Presentations
Why Aren't You Making More Conference Calls?
Not All Leaders Are Heard When They Speak
Sales Training
How to End Performance Anxiety – Quickly!
Conferencing solutions for startups
Easy Ways to Find Content For Your Audio Products
Should You Use Webinars, Teleseminars or Other On-Line Meeting Tools?
Fun Team Meetings Will Improve Retention
Audio Evidence
How To Wear Your Sales Message
Principles of Persuasion!
Ready For Some Fun?
Is Executive Coaching For You?
Interested in Leadership, or Committed to Becoming a Leader?
Free PDF Download
Stay Ahead of the Curve Through Professional Development - By Mary White
About the Author: Mary White



RSS for Mary's articles - Visit Mary's website
Mary Gormandy White, M.A., SPHR is co-founder of MTI Business Solutions (http://www.mobiletechwebsite.com), where she oversees the firm's public relations consulting, human resource management consulting and corporate training services. She is also the author of 101 Human Resource Management Tips and 101 Successful PR Campaign Tips in the LifeTips book series and is a frequent speaker at conference and association meeting throughout the U.S. You can follow MTI on Twitter @MTI_Training and on Facebook at http://www.facebook.com/MobileTechnicalInstitute.

Click here to visit Mary's website.

More from Mary White
Understanding the Foundations of Supervision
Three Tips for Teaching Audio Conference Training Sessions
5 Ways to Boost Your Earning Potential
Three Free Websites for Effective Event Promotion
Stay Ahead of the Curve Through Professional Development

Related Forum Posts
7 words or less for Structogram
Business Tips
Budget.
Re: need pricing help please
Re: Using Craigslist SEO to Promote Your Website
Share this article. Fund someone's dream.
Share this post and you'll help support entrepreneurs in Africa through our partnership with Kiva. Over
$50,000 raised
and counting -
Please keep sharing!
Learn more.
Featured

Expert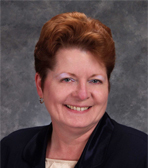 Leanne Hoagland-Smith
@coachlee
Visit website
| | | |
| --- | --- | --- |
| | Like this page? PLEASE +1 it! | |
Newsletter

Get advice & tips from famous business
owners, new articles by entrepreneur
experts, my latest website updates, &
special sneak peaks at what's to come!
Suggestions
Email us
your ideas on how to make our
website more valuable! Thank you Sharon
from
Toronto Salsa Lessons / Classes
for
your suggestions to make the newsletter
look like the website and profile younger
entrepreneurs like Jennifer Lopez.