Lessons from Blockbuster: Total Access Takes Another Minor Misstep
---
---
Free PDF Download
6 Quick and Easy Accessibility Issues That Make Your Visitors Happy - By Stoney G deGeyter
---
Blockbuster provides a perfect real-world example of a company struggling to get it right. Sometimes they get the DVD in the tray and sometimes they don't. (That analogy sounded better in my head!)
One of the neat features of
Blockbuster
Total Access is that along with being able to exchange
mail
envelopes for a free DVD in the store is that they also send you a monthly coupon that can be used for either a DVD or a game. Real quick, let's do the math on all of this. I pay just about $10 per month for the one DVD at a time plan. Let's say that I only watch movies on the weekend so every week I get my DVD in the mail, watch it, exchange it for a freebie in the store and then wash, rinse and repeat the next weekend and so on. That's two movies I watch per per week, eight per month plus a ninth movie (or game) using the free coupon. I'm paying just over $1.10 per movie.
If I were to do the same process with the next level of service, two DVDs at a time, I'd be paying about $0.88 per movie. Not a bad stinking deal, and again, which is why I'm in
love
with Blockbuster Total access. I'm sold on the service, but where Blockbuster goes wrong is in the customer communications department.
Last week I received an
email
from Blockbuster notifying me that my ecoupon was ready. I was curious about that. I wasn't sure how these ecoupons would be delivered. Here's the email I got:
The email is great! It's only missing one thing; a link to the actual coupon. The email does everything right except the one thing that they absolutely MUST get right. It provides no link nor any instructions on how to print the coupon. Well, thanks for the notification, but, uh, what now?
I look through the "related links" to see if maybe a link to the coupons was included in that list. No luck there. The best I can do is to "Sign In". So I click on the sing in link and am taken to the login screen. I enter my info and am taken to the standard you're-logged-in home page. I don't see any special notice that tells me my ecoupon is ready to be printed. In fact, there is nothing on this page about my ecoupon whatsoever.
I finally figured out to navigate to "My account" and look for a little button that reads "print ecoupon". Talk about making the customer do all the work! An email such as this should, at the very least, contain instructions on how to get to the coupon. Don't make the customers spend time trying to figure all this out. Even better, though, would have been an actual button in the email to "Print ecoupon." This could have led the customer directly to the coupon page saving everybody a bit of time and frustration!
Related Articles
Lessons From Blockbuster: Don't Hide All Your Good Sales Material
Lessons From Blockbuster A UVP Worth Writing Home About
Lessons From Blockbuster: Money For Nothin', and the Survey's For Free
Business Model vs Business Plan
Lesson #3: "Never underestimate the competition"
Turning Garbage into Gold: Huizenga's Business Takes Off
Minor offenses and your premiums
Strive for Harmony, not Balance!
How I Learned To Dance And How You Can To
Learn from Golf... Create More Revenue
Home Based Business 101
What is Online Life Coaching?
Write What You Know and Watch Your Influence Grow
What Would Your Franchise Business Say If It Could Talk To You?
How To Scale the Number of Students You Can Teach New Music To With a Mobile App
Overall Effectiveness
When You Say The Wrong Thing
Important "Lessons Learned" For Leaders, According To Your Strategic Thinking Business Coach
It Takes Teamwork to Make a Company Dream Work
Whatever Happened to "You're Welcome?"
Free PDF Download
6 Quick and Easy Accessibility Issues That Make Your Visitors Happy - By Stoney G deGeyter
About the Author: Stoney G deGeyter



RSS for Stoney's articles - Visit Stoney's website
Stoney deGeyter leads a spectacular team of seasoned marketing experts at Pole Position Marketing, a Search Engine Marketing Company. Stoney started PPM in 1998 by finding the brightest minds in the industry and nurturing within them an intense desire to become leaders in their respective fields. With this team of professionals, he has built a wildly successful website marketing company that succeeds through both personal and professional integrity. You can read Stoney's blog posts at the E-Marketing Performance blog and more of his work on several well-known SEO and marketing news sources including Search Engine Guide and Web Pro News. Stoney has authored two website marketing books: E-Marketing Performance: Effective strategies for building, optimizing, and marketing your website online and Keyword Research and Selection: The definitive guide to gathering, sorting and organizing your keywords into a high-performance SEO campaign.
Click here to visit Stoney's website.

More from Stoney G deGeyter
The SEO Fools Errand for the SEO Fool
The Best Damn OnPage Optimization Process Checklist Period
5 Easy Ways to Make Your About Us Page More About Your Customers
11 Ways Fill Your Shoppers Cart
10 Quick Ways to Increase Conversions

Related Forum Posts
Re: Do you think Blockbuster will survive?
Re: Do you think Blockbuster will survive?
Building credit
Best CRM tool for small businesses
For franchisor, which is the most important quality of good
Share this article. Fund someone's dream.
Share this post and you'll help support entrepreneurs in Africa through our partnership with Kiva. Over
$50,000 raised
and counting -
Please keep sharing!
Learn more.
Featured

Expert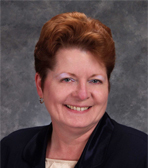 Leanne Hoagland-Smith
@coachlee
Visit website
| | | |
| --- | --- | --- |
| | Like this page? PLEASE +1 it! | |
Newsletter

Get advice & tips from famous business
owners, new articles by entrepreneur
experts, my latest website updates, &
special sneak peaks at what's to come!
Suggestions
Email us
your ideas on how to make our
website more valuable! Thank you Sharon
from
Toronto Salsa Lessons / Classes
for
your suggestions to make the newsletter
look like the website and profile younger
entrepreneurs like Jennifer Lopez.