Google Analytics - How Accurate is it?
---
---
Free PDF Download
Google Analytics - How Accurate is it? - By Abhishek Bhardwaj
---
Article:
Today, as it is said, that Google is the gateway to Internet and it's the first page of Internet; I believe that Google is the Internet and so do might a lot of you. You type it and Google will give it to you; not only from search but the add-on services it provides.
Although our discussion is not about what Google is but it's about what Google is not. My findings tell me that Google is not 100% accurate neither with Search nor with Analytics. Search Engine Optimizers know the fact about Google Search's accuracy and they would never want me to reveal the secrets. As far as Google Analytics is concerned I think everyone's looking for answers that are not yet part of Google Analytics' online help and support. How Accurate is Google Analytics?
For past two months I conducted a couple of simple experiments. I placed a lead capturing page which redirected the user to a "thank-you" page on form completion. I shall not disclose the name of the website on which I placed the form but I'll definitely share the results.
On analyzing the data over this period of time Google showed "679" conversions for my Lead Capturing goal. This meant that the "thank-you" was hit 679 times as per Google Analytics. But to my surprise the number of records in my database was "792". I could realize the reasons behind this difference to be the JavaScript used in the analytics code (as many of us believe) or users' behavior which intends them to exit the browser window before the "thank-you" page gets fully loaded.
I still felt that the JavaScript problem was not a concrete reason for such a big drop-out in the numbers. So, for the second month I planted the Google analytics script in the action event of the submit button. So this meant that whenever someone hits the submit button on successful completion, a goal is accomplished and this increments the number of tracked goals by one. Again the result was as spoofy as the previous one. The tracked goal conversions numbered at 1160 and the actual stored records were 1367.
The calculations actually tell me that Google Analytics is 85.26% accurate. I gave it an 86% accuracy score keeping in mind the JavaScript problem which includes browser incompatibility with JavaScript or any other issues a user might have running scripts.
The results obtained from these simple experiments tell us that what you see is not what you actually got. I think getting a lower estimate is far better than a higher one and then actually recording lesser goal conversions.
Now obviously, questions rise on the reliability of Google Analytics. I believe that relying on Google Analytics is not a mistake. All we need to do is to use this tool only for having estimates and studying the visitor behavior to have plans. In parallel we should also have our own ways of determining goal conversions to most accurate point if not the actual conversions. Using Google Analytics to study new search trends ad on-going demand by the visitors is again a reason to let Google go with an 86% accuracy score. This altogether will help the web-masters community for their better.
So now lets pray for Google Analytics to get better or some equally power alternatives to jump in.
Related Articles
Article #38 Simple How To Web Analytics
Web Analytics that Lie
Google Analytics A Free Online Business Tool
Google Analytics Overview: A Must Tool for Webmasters To Discover The Insights Of Their Website
Google Analytics - Just the Facts
What is Google Analytics?
Follow just few steps and add google analytics tracking code to Joomla
How to Use Google Analytics to Gain That Needed Edge Over Your Competition
Free Web Analytics from Google
Hitslink vs. Google Analytics
Google Analytics
Google Analytics – What is it?
Potential Clients Hidden in the Data
Web Analytics For The Uninitiated
Website Analytics – A Necessity for Growing Your Business
Calculating Web Site Visitors to Judge Site Performance
Eight Benchmarks to Measure Online Progress
The Importance Of Using Web Analytics
Pull Prospects with Google AdWords
3 No-Cost Google Tools Every Small Business Should Be Using In Their Marketing
Free PDF Download
Google Analytics - How Accurate is it? - By Abhishek Bhardwaj
Related Forum Posts
Re: What I Enjoyed Reading This Week - June 11
Statcounter / Google Analytics
*Hot Topic: Do you use your website statistics?*
Most Useful SEO Tools For Webmasters
Re: Ranked #1 in just over 7 weeks
Share this article. Fund someone's dream.
Share this post and you'll help support entrepreneurs in Africa through our partnership with Kiva. Over
$50,000 raised
and counting -
Please keep sharing!
Learn more.
Featured

Expert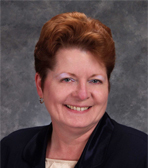 Leanne Hoagland-Smith
@coachlee
Visit website
| | | |
| --- | --- | --- |
| | Like this page? PLEASE +1 it! | |
Newsletter

Get advice & tips from famous business
owners, new articles by entrepreneur
experts, my latest website updates, &
special sneak peaks at what's to come!
Suggestions
Email us
your ideas on how to make our
website more valuable! Thank you Sharon
from
Toronto Salsa Lessons / Classes
for
your suggestions to make the newsletter
look like the website and profile younger
entrepreneurs like Jennifer Lopez.