3 SEO myths taken out the back and beaten up
---
---
Free PDF Download
How NOT to SEO your site - By Jonathan
---
There's a lot of SEO noise out there in Internet land, a lot of heat on how best to optimise websites and how to get your website sitting pretty on Google. With Google having to maintain absolute secrecy over its search algorithm and the relative importance of the hundreds of 'signals' that it uses to determine relevance, there's a great deal of room for conjecture and creative SEO guesswork. A lot of that guesswork is of course way off the mark. Nonsense that's evolved through a process of online Chinese whispers often used to justify unnecessary fees or poor SEO results by companies spending most of their energies drawing a veil of mystery over the fact they don't really know what they're doing. The simple fact of the matter is that in essence, SEO is a fundamentally simple process - powerful links, strong site architecture, great optimised content and you've about done it. How you go about putting all that together is of course where the skilled SEO team starts to earn their corn. Here are a few techniques that despite gaining common currency WON'T assist anyone in their SEO.
SEO is a dark art
Puuurleeeease! If people can't give you straight answers to straight questions than the chances are either they're taking you for an idiot or are out of their depth. SEO is simple. Put it like this. If SEOs can do it, then it has to be easy.
You can trick your way to the top
Maybe you can. For a moment. What's the point? Do you want an ongoing, sustainable and profitable web presence or do you want to play boy racers? What's the point? No, really; why bother to invest blood sweat and tears into a sham, something fake? What's wrong with just putting your efforts into a project based on high quality, super relevant content and copy, smart architecture, smart navigation and pro SEO? That way your users AND Google get what they want. You will too.
PPC Vs Organic
Conspiracy theorists will tell you that unless your flashing the
PPC
cash that your natural lists will suffer. It's not so. Google's capital and any search engine's value is based on delivering relevant search returns against user queries. If they were to start gaming its own systems and hand out results based on anything other than relevance it would be game over.
You might want to invest in PPC, even on terms that you rank highly on, just to really dominate that top end real estate. But cause and effect? No.
Agree? Disagree? Want more info? Talk to SEO team or online marketing partner.
Related Articles
Seven Marketing Myths that Devastate Business
Clearing Up The Myths About Strategic Thinking and Planning
Five MLM Myths You Must Dispel Before Your Prospects Will Join You.
THE "SECRET RECIPES" OF LEADERSHIP
Politics Religion and Sex
Is having a website a requirement in the RFQ RFP process today
Clearing Up The Myths About Seeking Advice and Help, According To Your Strategic Thinking Business Coach
Are you done?
What IT Systems Are Critical for a Retail Supply Chain?
Do Not Fall Into These Internet Home Based Business Myths
5 Hiring Myths You Want To Know About
Advantages of One-on-One Computer Training
Do The Myths Regarding Search Engine Optimization Affect Your Legitimate Online Businesses?
The Employment Tests Myth
The Top Ten Myths And Realities About Business Coaching According To Your Strategic Thinking Coach
Shattering The 5 Most Dangerous Presentation Myths
Do you mind being beaten on price?
Charge back for storage
Unlock Your Natural Abilities to Increase Sales
8 Marketing Truths that Will Make You More Profitable
Free PDF Download
How NOT to SEO your site - By Jonathan
About the Author: Jonathan



RSS for Jonathan's articles - Visit Jonathan's website
Jonathan Celeste is Director and founder of Onit Web Solutions Ltd - a leading web design and search engine optimisation agency established in 2002 and based in the UK.

Having over 12 years experience in the IT industry and a qualified MCSE, Jonathan's web design and digital marketing is big on inspiration, big on know how and totally client focused. Whether you are a sole trader or a multi-national Onit Solutions is committed to long term, Internet marketing partnerships, web development and Search Engine Optimisation (SEO) that exceeds customer expectations.

Considered a leader in the field of organic SEO, Jonathan has an enviable and 100% proven track record of delivering page one positions in major search engines such as Google and Bing. His work wins clients many thousands of new customers and millions of pounds worth of new enquiries and sales.

Jonathan is also the founder of the much talked about pixel advertising site, Tired Mouse. His love of internet, advertising and marketing ensures he is always at the forefront of expertly managed and maintained Internet marketing delivering impressive, measurable results.



Click here to visit Jonathan's website.

More from Jonathan
When to sack your SEO Company
3 SEO myths taken out the back and beaten up
When to sack your SEO company part 2
Profit Powered by Christmas
SEO Techniques

Related Forum Posts
Re: How can we replace plastic grocery bags?
Re: Mar 17 Triple Crown Leaders
Re: How can we replace plastic grocery bags?
Website Ranking Optimization
Brand Babble
Share this article. Fund someone's dream.
Share this post and you'll help support entrepreneurs in Africa through our partnership with Kiva. Over
$50,000 raised
and counting -
Please keep sharing!
Learn more.
Featured

Expert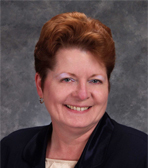 Leanne Hoagland-Smith
@coachlee
Visit website
| | | |
| --- | --- | --- |
| | Like this page? PLEASE +1 it! | |
Newsletter

Get advice & tips from famous business
owners, new articles by entrepreneur
experts, my latest website updates, &
special sneak peaks at what's to come!
Suggestions
Email us
your ideas on how to make our
website more valuable! Thank you Sharon
from
Toronto Salsa Lessons / Classes
for
your suggestions to make the newsletter
look like the website and profile younger
entrepreneurs like Jennifer Lopez.