What You Need to Start an eZine Publication
---
---
Free PDF Download
5 Important Rules in Website Design - By Veronica Rikin
---
Starting your own eZine can be a lot easier than you think. This is because in the most basic necessity, all you really need to get started publishing your own paperless newsletter are wealth of content, auto responder with broadcast feature, and a website (which is optional).
Content. You can compile weeks of content ahead in advance and slowly dispense them to your subscribers. For example, you can compile 100 short tips in one day and dispense 10 tips once a week. In other words, you can compile 10 weeks worth of content in just one day!
Auto responder. Your auto responder is your asset. You need an auto responder to send your mails and eZine issues to your
subscribers
and store your data base of people subscribed to your newsletter. Some recommended auto responders include GetResponse.com and aWeber.com.
Website. You may be surprised that this is actually an optional component. In short, there are eZine publishers publishing their newsletters without a website! But of course, having your own website can offer you tremendous advantages, such as the ability to bring in more subscribers and having your newsletter indexed in the top Search Engines.
These are the things you need to get started on publishing your own eZine at its bare minimum. Do not underestimate the little you need, though, because several eZine publishers today succeed well with only an auto responder and contents, with or without a website. And you can, too!
Related Articles
Why Publish an eZine?
Ezine marketing tips to generate affordable leads online.
The 3 Best eZine Formats
Easy Ezine Advertising Can Mean Targeted Traffic
Publishing Your eZine – the Pros
Ezines and Why They Work!
Will Your Online Income Opportunities Business Benefit From Ezine Advertising?
Monthly eZine can add up to Monthly Cash
Tips For Cohesive Formatting in an Ezine
Marketing with Ezines - What REALLY Works?
Producing Ezines
Should You Advertise Your Business In Ezines?
How To Make Your Own Ezine
Can you Publish an eZine to earn Money ?
What You Need to Start an eZine Publication
Online Home Business Article Marketing Tips
Six Key Ways to Promote Your Ezine & Grow Your List
Safelist Solo Ads Versus Solo Ezine Advertising
Here's a Quick and Easy Way to Learn Aboult Ezines!
Publishing Your eZine – the Cons
Free PDF Download
5 Important Rules in Website Design - By Veronica Rikin
About the Author: Veronica Rikin



RSS for Veronica's articles - Visit Veronica's website
We are pioneering a new model of social advertising that makes advertising so easier to find, create, and track any campaign. The people behind oybuzz include a group of seasoned professionals with over 50 years of collective experience in the IT industry and specifically in the internet & wireless sectors. The team has had extensive international experience in multiple disciplines including sales, corporate and channel marketing, business development, engineering, consulting and professional services. All have held senior level positions in both multi national corporations as well as start up organizations.
Click here to visit Veronica's website.

More from Veronica Rikin
5 Important Rules in Website Design
The Key to Better Websites
Who Is Your Audience
The Importance of A Good Design
Website Customization What can we do

Related Forum Posts
Re: The business mindset is all new for me.
Re: Should you hire ambitious workers or employees with no goals
Re: How can I promote my site?
Re: Raising Money - Where to Start?
Re: What would you do if you knew you could not fail?
Share this article. Fund someone's dream.
Share this post and you'll help support entrepreneurs in Africa through our partnership with Kiva. Over
$50,000 raised
and counting -
Please keep sharing!
Learn more.
Featured

Expert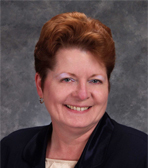 Leanne Hoagland-Smith
@coachlee
Visit website
| | | |
| --- | --- | --- |
| | Like this page? PLEASE +1 it! | |
Newsletter

Get advice & tips from famous business
owners, new articles by entrepreneur
experts, my latest website updates, &
special sneak peaks at what's to come!
Suggestions
Email us
your ideas on how to make our
website more valuable! Thank you Sharon
from
Toronto Salsa Lessons / Classes
for
your suggestions to make the newsletter
look like the website and profile younger
entrepreneurs like Jennifer Lopez.