A Brief Guide To Social Media Optimization (SMO)
---
---
Free PDF Download
Google Caffeine Demands Organic, Multimedia Content From Your Site - By Omaro Ailoch
---
SMO, or
Social
Media
Optimization, is one of the latest Internet marketing strategies. Social
media websites
have become vastly popular, with the dawn of Web 2.0 being seen as the dawn of the social Internet. Static websites that are rarely updated are becoming less desirable and, in their place, websites that offer user
interaction
of some description are becoming the more popular destination for the world's surfers. Effective
SMO
contains a number of
elements
that are often associated with other forms of online marketing. Link building and
viral marketing
are a big part of SMO but still only a portion.
Linkable Content
Persuading others to link to you or bookmark you as a resource means providing linkable content. While interactive web developments certainly create a
buzz
and make it very easy for others to link to, anything fresh, unique, innovative, and even controversial will help you build links. Reports, ebooks, and white papers are still popular offerings that other social sites and
surfers
will reference.
Offer The Right Tools
At the most basic level, an SMO campaign requires the addition of tagging buttons to linkable content. This ensures that you can use your visitors to promote your site because you are offering a way to do so in just a single or very few clicks. Also offer code for text links (this also allows you to have some control of the
anchor text
used) and other social media buttons and options.
Make It Viral
In some respects, SMO can be considered a form of viral marketing. The
intention
is to get your website or
blog
seen by other surfers who will, in turn, relay the details of your site to others, and so on. The more appealing your content and the more of a reaction it invokes, the more people will naturally hear about it but will often be down to you to start the ball rolling. Submit your content or bookmark your pages yourself, if they provide something genuinely useful or valuable to surfers.
Be An Expert Or Resource
Don't think that sending your visitors to another page of another site will be to your ultimate detriment. By becoming a resource and linking to other valuable resources, you will gain in stature and users will bookmark you as being a major resource for a particular topic. This instantly increases the level of trust they believe they have in your service, and it may encourage links back from those resources you list.
Social Media Is A Two Way Street
Be a part of the online community you are attempting to tap into. Social networking is far from being a new marketing technique but it remains popular because it is successful. However, don't do it just for the sake of promoting your site. If you post on other
blogs
(with a link to your own) then ensure that you don't spam but do leave insightful and relevant comments. When others link to you from their blog or website, visit that site and see if you can become involved or even return the link love.
Related Articles
Top 10 SEO Optimization Techniques
Social Marketing Online
Social Media Gains Momentum for B2B Marketers
How Can You Integrate Social Media to Achieve Benefit for Online Business
Social Media Image Sizing Guide [Infographic]
Need an internet presence, but don't have the time
Social Media Marketing Has Revolutionized The Concept of Online Business
5 Rules of Social Media Optimization (SMO)
Search Engine Optimization Versus SMO (Social Media Optimization)
Where Are You in Social Media Adoption Curve?
Great Examples of Social Media Experts
••••••> Online Marketing and SEO Campaigns, Crucial to success, while Social Media makes a strong upcoming Central Play!
How To Discover The Social Media Fit!
4 Characteristics of Social Media Optimization vs SEO
Social Media Optimization - Another reason to use social media marketing
The Search Engine Optimization Potential of Pinterest
Free Internet Marketing Strategies That Work!- FAST CASH MAGNETS
"Should I or shouldn't I"
Using Social Media Effectively As A Business Professional And Author
Google Gadgets & OpenSocial: A Social Media Marketing Toolset
Free PDF Download
Google Caffeine Demands Organic, Multimedia Content From Your Site - By Omaro Ailoch
About the Author: Omaro Ailoch



RSS for Omaro's articles - Visit Omaro's website
Omaro Ailoch is a senior software engineer, an internet marketing expert, an entrepreneur and the founder of OC IT Services a highly skilled California based web development, design, and search engine optimization firm. Omaro has been helping businesses and organizations become more efficient by custom developing solutions to streamline their business processes. He also helps businesses by providing them with professional web presence and helps them achieve high search engine ranking.
Click here to visit Omaro's website.

More from Omaro Ailoch
Using MySpace To Promote Your Business
LSI And Semantic Indexing
Paid Linking The Benefits And The Drawbacks
Internet Guerilla Marketing Tactics
Send Your Videos Viral With Effective Seeding

Related Forum Posts
Re: How can I promote my site?
Re: Kevin needs "social glue" ideas
Re: Social Media Marketing - Corporate Vs. Small Business
Re: Kevin needs "social glue" ideas
Re: UPDATES: New Campaign! New Layout! New Ideas!
Share this article. Fund someone's dream.
Share this post and you'll help support entrepreneurs in Africa through our partnership with Kiva. Over
$50,000 raised
and counting -
Please keep sharing!
Learn more.
Featured

Expert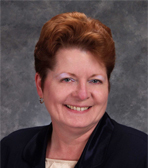 Leanne Hoagland-Smith
@coachlee
Visit website
| | | |
| --- | --- | --- |
| | Like this page? PLEASE +1 it! | |
Newsletter

Get advice & tips from famous business
owners, new articles by entrepreneur
experts, my latest website updates, &
special sneak peaks at what's to come!
Suggestions
Email us
your ideas on how to make our
website more valuable! Thank you Sharon
from
Toronto Salsa Lessons / Classes
for
your suggestions to make the newsletter
look like the website and profile younger
entrepreneurs like Jennifer Lopez.