Four Reasons to Use Social Media for SEO
---
---
Free PDF Download
Google Caffeine Demands Organic, Multimedia Content From Your Site - By Omaro Ailoch
---
Social media is often publicized as the next great leap for marketers, and in many ways it is. However, there are indirect marketing uses of social media that are often overlooked. For hundreds of thousands of web businesses, a favorable ranking in
search engines
is the most powerful marketing method available.
Of course, SEO is its own marketing form, and one that's given a large amount of attention already from marketers. But for all the focus that has been put on social media as an independent marketing platform, one area has been ignored: social media as an SEO marketing platform.
Every link that is posted on
Twitter
is another powerful backlink to your website. Every discussion on Facebook is another asset for your search results. While social media marketing is often relentlessly focused on the long-term, it is also a great way to generate short-term links to your website, powerful SEO juice, and other search marketing tools.
If you are planning a social media campaign, craft it so that SEO is a side effect. When built correctly, a social media campaign can be more than just an independent marketing exercise -- it can be a resource for SEO and long-term branding.
1-
Social
media generates
backlinks
on its own.
If you have ever run a promotion through social media platforms, it should already be clear to you how many backlinks you can instantly and naturally generate. With an incentive-based competition -- for example, a Twitter campaign involving a direct link to your website -- you can crowdsource not just natural promotion, but backlink generation. Sound good to sit back and let people generate PR for you, doesn't it?
2- Effective social media marketing inspires people to link to you.
An effective social media presence is not just about inspiring conversation, but about inspiring links. When you give people reasons to connect with yourself, your company, or your brand, they are inspired to write about you, and eventually link to you. A simple call for people to
blog
about you could end up with hundreds, sometimes even thousands, of organic backlinks to your business website.
3- Social media profiles hold high SEO value.
Google Profiles, a new addition to Google's huge information network, allow anyone to receive a backlink from a highly rated website. With a few strategic SEO-based social media profiles, you can get
inbound links
to your website from a wide range of high-value websites. Remember, it is all about trade-offs -- is it worth your time to generate hundreds of low quality links or generate the few powerful ones through social media? Social media carries dual value -- as a direct marketing platform and for SEO -- while links alone are only worth their search value.
4- Smart
marketers
use social media as a
reputation
management tool.
Ever been hurt by a wave of bad press? It is painful to search for your company name on Google, only to have a couple of negative articles pop up in the top listings. The good news is that social media profiles typically rank highly in search listings. With just a few social media profiles, you can control your search results and easily remove unfavorable listings.
Related Articles
"Should I or shouldn't I"
Using Social Media Effectively As A Business Professional And Author
Evolving to adopt Social Media…
Resourcing B2B social media
Social Media is NOT about Twitter, Facebook and Linkedin
Legal Marketing: Social Media and Law Firms
Social Media Gains Momentum for B2B Marketers
Strategies For Utilizing Social Media Outlets
Free Internet Marketing Strategies That Work!- FAST CASH MAGNETS
Reasons why social media is good for business
IS SOCIAL MEDIA RIGHT FOR YOU ?
Social media : why should my business use this resource?
The Remarkable Growth of Social Media - an Infographic
SOCIAL MEDIA: THE NEW GOLDEN AGE OF COMMUNICATING!
Legal Marketing: Blog opportunities
How to Make your Social Media Campaign Enjoyable
Social Media is for Experts Only. Do Not Attempt!
How Social Media Helps Businesses Get More Exposure
Social Media Marketing Tips for Travel Agents
13 Signs Your Business is Heading for Social Media Obscurity
Free PDF Download
Google Caffeine Demands Organic, Multimedia Content From Your Site - By Omaro Ailoch
About the Author: Omaro Ailoch



RSS for Omaro's articles - Visit Omaro's website
Omaro Ailoch is a senior software engineer, an internet marketing expert, an entrepreneur and the founder of OC IT Services a highly skilled California based web development, design, and search engine optimization firm. Omaro has been helping businesses and organizations become more efficient by custom developing solutions to streamline their business processes. He also helps businesses by providing them with professional web presence and helps them achieve high search engine ranking.
Click here to visit Omaro's website.

More from Omaro Ailoch
Necessary Elements Of Website Development
Paid Linking The Benefits And The Drawbacks
Common Costly Mistakes When Selling A Product Online
Quality Web Design And The Future Of Your Business
Trend Spotting To Improve Your Business Efforts

Related Forum Posts
Re: Kevin needs "social glue" ideas
Re: Kevin needs "social glue" ideas
Re: UPDATES: New Campaign! New Layout! New Ideas!
Re: Marketing 2.0 - What Are Your Thoughts
Re: Social Media Marketing Ignorance
Share this article. Fund someone's dream.
Share this post and you'll help support entrepreneurs in Africa through our partnership with Kiva. Over
$50,000 raised
and counting -
Please keep sharing!
Learn more.
Featured

Expert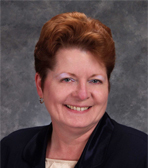 Leanne Hoagland-Smith
@coachlee
Visit website
| | | |
| --- | --- | --- |
| | Like this page? PLEASE +1 it! | |
Newsletter

Get advice & tips from famous business
owners, new articles by entrepreneur
experts, my latest website updates, &
special sneak peaks at what's to come!
Suggestions
Email us
your ideas on how to make our
website more valuable! Thank you Sharon
from
Toronto Salsa Lessons / Classes
for
your suggestions to make the newsletter
look like the website and profile younger
entrepreneurs like Jennifer Lopez.