SEO and the Entrepreneur
---
---
Free PDF Download
An SEO is the next Lawyer in your life. - By Clint Dixon
---
SEO and the Entrepreneur
I wanted to write my first article for EvanCarmichael.com from the perspective of both an
search engine
optimization professional and an entrepreneur. When I was invited to write for the site and the community of entrepreneurs, I came to visit the site and my hero or role model in the business world was in the flash header for the site. He is Richard Branson.
Here is someone we can all aspire to follow in our pursuit of our business. From nothing to brand name and icon, we would all wish to be half as successful. But how do we find that ability to build a business from nothing?
It's in the love....
We can have the best product or service in the world but without the right advertising we will never be a true success. We need not be Richard Branson or Warren Buffet, but we do want to be happy, provide for our family and grow our business.
Paid advertising works, we know it does, however in the past we never knew what part of paid advertising actually worked, since there were no real measurements in traditional media. Free advertising was for non profits and political candidates.
Today I see many entrepreneurs as well as pretenders to the throne trying everything in their power to get the major search engines such as Google.com to notice their website. Many business owners who have a passion for their business, become so caught up in trying to get their websites on the front page free results of the search engines, they forget their true calling and try to become an SEO.
I see psychiatrists, doctors, nurses, mechanics, teachers, chefs, actors, event planners, writers, web designers, and countless others, who have a true love in their heart, drop and abandon such, or turn their backs on their true calling, in an attempt to be a
search engine optimization
expert.
Why?
I have a couple of cars, trucks and ATVs but you'll never see me trying to repair any of them, that's why there are mechanics. Same thing when I am hungry, I can cook, heck I make a great set of baby back ribs from what I am told, but that does not mean you will find Clint's Rib Shack opening any time soon, and I am not going to be a chef. It's not my love.
As with many entrepreneurs I floundered between jobs and working for myself for many years. I would excel at the pursuit and then find once at the top I was bored, not happy in the corporate rat race, or still in some way tied to someone for my earnings, which did not sit well.
While trying to find my way I read in forums about
SEO
and how people were having problems with it. This gained my curiosity and I began my career into search engine optimization. Here I had found something that excited me, was new, and I began building my business around the premise of helping others get their sites listed on the front page of Google, Yahoo & Msn.
SEO is the perfect choice for me as it blends my love for strategy, thinking far outside the box, seeing trends in the future, and research in the first usage of algorithms in detecting internal losses for large scale corporations.
For those business owners who are looking for the best ROI possible then search engine optimization is often one of the best investments you can make. Long term ROI in search engine optimization could have ROI of 500 to 1 or 500,000 to 1 over the long term.
One of my first SEO consults was for a website owner in July of 2003. Being new I charged $150.00 for the consult. The webmaster knew a good deal about SEO but was not truly interested in it and so he site was found on page 2 of Google for his keyword terms.
My client had three, two word keyword terms, that he wanted to be found on the top of the organic results of Google. I gave him a full breakdown of all the things he needed to do to improve his results. He set to work right away.
By September of 2003 his site was found at position # 2 for his main keyword term, and the others were not far behind. To this day, almost four years later, that website is still found at # 1 # 2 or # 3 for the two word keyword term he wanted most on Google.com
I find myself at times wondering just how many tens of thousands of dollars, possibly millions by now, he has earned? I kick myself thinking I could just as easily have built and ranked my own website for the keywords.....
But,I did not love his business....
I love mine!!
Do what you love! not what someone else loves.
Related Articles
Knowing The Entrepreneur Definition Will Help You Become A Successful Entrepreneur
Five Attributes of Entrepreneurs
The Way of the Guerrilla
Confessions of an Accidental Entrepreneur
SMEs - different types of entrepreneurs
Being an Online Entrepreneur the Right Way
SMEs - African confusion with entrepreneurship
The VC Version of Kick the Can
Entrepreneurial Qualities
Entrepreneurial Challenges
Traits of Being an Entrepreneur
Successful Entrepreneurs
Characteristics of Successful Internet Entrepreneurs
How To Become An Entrepreneur From An Employee
Annansi in Entrepreneur Magazineís December issue
Indirect Contribution
Top Online Business Opportunities For 2010
Donít know much about the internet, Can I be a Successful Entrepreneur?
Take Care Of Your Business, XIII
Online Entrepreneurís Coming Through Google!
Free PDF Download
An SEO is the next Lawyer in your life. - By Clint Dixon
About the Author: Clint Dixon



RSS for Clint's articles - Visit Clint's website
Search engine optimization & marketing professional. Four years experience. Clients & Partners from 53 countries, 6 continents. Scholar Consultant for Gerson Lehrman http://glgcouncils.com/
Click here to visit Clint's website.

More from Clint Dixon
SEO and the Entrepreneur
An SEO is the next Lawyer in your life

Related Forum Posts
Young Entrepreneur Organization - All You Need To Know
How to create BUZZ?
Re: Top 50 Lists
Re: EC Forum Badge?
Write ups not successful?
Share this article. Fund someone's dream.
Share this post and you'll help support entrepreneurs in Africa through our partnership with Kiva. Over
$50,000 raised
and counting -
Please keep sharing!
Learn more.
Featured

Expert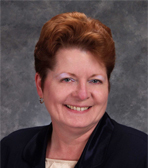 Leanne Hoagland-Smith
@coachlee
Visit website
| | | |
| --- | --- | --- |
| | Like this page? PLEASE +1 it! | |
Newsletter

Get advice & tips from famous business
owners, new articles by entrepreneur
experts, my latest website updates, &
special sneak peaks at what's to come!
Suggestions
Email us
your ideas on how to make our
website more valuable! Thank you Sharon
from
Toronto Salsa Lessons / Classes
for
your suggestions to make the newsletter
look like the website and profile younger
entrepreneurs like Jennifer Lopez.