9 Ways to Have a Virtual Meeting
---
---
Free PDF Download
Effective Marketing Tips Using Social Media - By michelle crossley
---
Skype
Skype is a
software
application that enables the clients to make voice calls over the Internet. This software is extensively used for instant messaging, file transfer and video conferencing. Skype offers
free
service with other Skype users. Video Conferencing
Video Conferencing also known as video teleconference is a set of interactive telecommunication technologies between two or more locations to relate and connect through two-way video and audio transmissions simultaneously. It is a type of groupware that is intended to serve and assist a conference rather than individuals.
Web Conferencing
This is another powerful tool that is greatly used for virtual meetings. It is utilized to perform live meetings, instructing and giving seminar and lectures through the Internet. In a web conference, all participants sit at their own computers and are connected to all the other participants by means of the internet.
Webinars
A webinar, as name suggests is a term where the speaker can communicate with a limited audience interface. It includes question & answer sessions and offers complete participation between the audience and the presenter.
Event Messaging Systems
Messaging System, another powerful medium to conduct virtual meetings allows individual and independent applications to consistently communicate with each other. There are a number of advantages like a great scalability, easy incorporation into varied networks, and dependability due to lack of a single point of failure.
Go to Meeting
Go-To-Meeting is a Web-hosted service formed and fashioned by Citrix Systems. It is a distant conference and desktop sharing Software that allows the user to meet other computer users, customers, clients or colleagues by means of internet in real-time.
Online Presentations
These are totally Web-based presentations, releasing the clients from the restriction of desktop presentation software. They are more interactive and compelling for the readers. There are facilities of slide design, content compilation, review and approvals and a host of other choices included in this option.
Meeting Planning Solutions
Meeting Planning Solutions is a service provided by "The Solution Centre." It takes care of the personalized meeting management facility - and all the events. It makes sure that all the needs of the meeting are looked after. Right from employee and board retreats to training programs, product introductions, incentive travel and analyst or investor meetings, this service researches location options, books the right venue and handle all the details and logistics.
RTZ Software
This is another interesting option for virtual meetings. It is a low bandwidth, media-rich, multi-user conferencing system in a groupware development environment. It comprises of a suite of applications which create an interactive Multimedia communications environment. This can be used to conduct presentations, meetings, lectures and classes between participants in various geographically dispersed locations.
Related Articles
3 Ways to Have Virtual Events Work with Physical Events
Outsourcing Made Easy? How and What is it, exactly?
Benefits of a Virtual 800 Number
The Consequences of Virtual Meetings
What to Give the Exec Who Has Everything
We're Not Virtual, We're Human. Today, Act Like It.
What Virtual Leaders Can Learn From Baseball
Virtual Requirements Meetings - Your Time Is Now!
The 5 Benefits of Virtual Coaching Engagements
Virtual Collaboration is Not For Everyone: The Characteristics of Top Performing Virtual Leaders and Team Members
How To Make Business Meetings More Efficient
Could you work without a staff?
How To Hire A Virtual Assistant
4 Helpful Guides in Leading a Virtual Working Environment
Outsource your marketing to a "Virtual Marketing Department" and set your mind at ease
Is Your Organization Prepared to Support Virtual Work?
How to Stay Connected in a Virtual Team
6 Qualities of a Great Leader in a Virtual Team
Want to Start a Virtual World? Be Sure to Play Hockey
Building and Organizing a Virtual Team - Strategies that Work
Free PDF Download
Effective Marketing Tips Using Social Media - By michelle crossley
About the Author: michelle crossley



RSS for michelle's articles - Visit michelle's website
I own studio1c, one point of contact for all website development, SEO, internet marketing, logo design, graphic design needs. Most recently, I have been starting to post blogs pertaining to increasing sales and internet traffic for your business. I provide website development, SEO, internet marketing, logo design, graphic design needs, print design services.

Click here to visit michelle's website.

More from michelle crossley
Using Facebook Marketplace to Advertise your Business
Recent SEO Trends
Utilizing Facebook for Ecommerce Sales
5 Reasons to Start an Online Brand Community
How Does CauseRelated Marketing Work

Related Forum Posts
Re: How do you budget your life?
Re: Does it help to join business groups?
Re: Traditonal Demographics Do NOT Work with Generation V
Re: Ideas For Business
Outsource your work?
Share this article. Fund someone's dream.
Share this post and you'll help support entrepreneurs in Africa through our partnership with Kiva. Over
$50,000 raised
and counting -
Please keep sharing!
Learn more.
Featured

Expert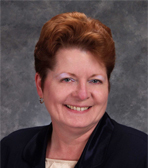 Leanne Hoagland-Smith
@coachlee
Visit website
| | | |
| --- | --- | --- |
| | Like this page? PLEASE +1 it! | |
Newsletter

Get advice & tips from famous business
owners, new articles by entrepreneur
experts, my latest website updates, &
special sneak peaks at what's to come!
Suggestions
Email us
your ideas on how to make our
website more valuable! Thank you Sharon
from
Toronto Salsa Lessons / Classes
for
your suggestions to make the newsletter
look like the website and profile younger
entrepreneurs like Jennifer Lopez.