Rocky John Tayaban Articles
---
---
How to Choose a Telephone Headset
Choosing the right telephone headset is as important as choosing any equipment in your office. If you choose the wrong equipment, you might end up replacing it soon. In the process, you lose money.
Why You Should Hire an SEO Specialist
SEO is a complicated art of flirting with search engines to gain their favor. In return, you will get more exposure to their users by ranking on top of their search results assuming you are successful at winning their favor.
Should You Consider Outsourcing SEO?
What are the benefits of outsourcing SEO services? Does it leads to better productivity? Does it help in cutting your costs? Is it really a strategic business decision?
Outsourcing SEO From a Reliable SEO Company Offshore
Outsourcing SEO services from a company offshore comes with some risks. Naturally, you want an SEO company that can deliver. You want an SEO company with a proven track-record of clients ranked on top of the search results.
Outsourcing SEO in the Philippines
The outsourcing industry is booming and the Philippines is ranked 2nd on the list of preferred outsourcing destinations. From outsourcing SEOs to outsourcing programmers, Philippines has beaten other Asian countries in terms of professionalism and quality of service.
SEO Companies in the UK, US, Canada and Australia are Outsourcing SEO Offshore?
Tough business competition has led some SEO companies in the US, UK, Canada and Australia to outsource offshore. It is unfortunate, however, that these same companies are responsible for damaging the reputation of SEO companies offshore!
Is Outsourcing SEO Offshore a Good Business Decision
Outsourcing SEO offshore is clouded with a lot of misconceptions. But what companies don't know is that outsourcing their SEO is both economical and strategic!
When Do You Need The Help Of An SEO Company?
Companies can do their own search engine optimization or they can just get the help of an SEO Company. Outsourcing SEO, a common trend among businesses is becoming a popular choice.
Outsourcing SEO Offshore
Companies all over the globe are outsourcing their SEO offshore because of the many benefits they can get. Search engine optimization or SEO is now being outsources in the Philippines and India; two of the world's leading outsourcing hubs.
Outsourcing As a Business Model
Outsourcing as a business strategy is taking over the world. Companies in the western countries have started outsourcing almost every aspect of their business processes and the developing countries seem to be the primary beneficiaries.
About the Author: Rocky John Tayaban



RSS for Rocky John's articles - Visit Rocky John's website


Rocky John Tayaban is the managing director of SEOQuickRank.com. After working for PageOneRankings, an Australian SEO Company, he decided to start his own SEO firm that caters to companies in the US, UK, Canada and Australia. As it is cheaper to outsource SEO in the Philippines, SEOQuickRank takes advantage of that opportunity by delivering cost-effective services that deliver results.

Rocky John is also passionate about technology. He blogs in several technology websites where he talks about computer, headset, software, movies, mobile phones etc. He is also a WordPress enthusiast, which is why, all the websites he own are all using the WordPress Platform. Find out more about Rocky through his LinkedIn account.

Click here to visit Rocky John's website.

More from Rocky John Tayaban
When Do You Need The Help Of An SEO Company
How to Choose a Telephone Headset
Why You Should Hire an SEO Specialist
SEO Companies in the UK US Canada and Australia are Outsourcing SEO Offshore
Outsourcing As a Business Model

Share this article. Fund someone's dream.
Share this post and you'll help support entrepreneurs in Africa through our partnership with Kiva. Over
$50,000 raised
and counting -
Please keep sharing!
Learn more.
Featured

Expert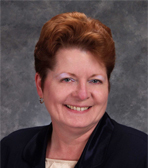 Leanne Hoagland-Smith
@coachlee
Visit website
| | | |
| --- | --- | --- |
| | Like this page? PLEASE +1 it! | |
Newsletter

Get advice & tips from famous business
owners, new articles by entrepreneur
experts, my latest website updates, &
special sneak peaks at what's to come!
Suggestions
Email us
your ideas on how to make our
website more valuable! Thank you Sharon
from
Toronto Salsa Lessons / Classes
for
your suggestions to make the newsletter
look like the website and profile younger
entrepreneurs like Jennifer Lopez.