Google's Message to Designers
---
---
Free PDF Download
Avail Web Designing Services For Guaranteed Online Success - By kunwarpal solanki
---
Most of the Web designers and SEO experts target Google in a web design. It is not only the biggest search engine but also the most visited website in the world. It has millions of customers visiting regularly in search of information. According to an estimate, Google handles almost 80% of total internet searches in the world. It is not very difficult to understand the hugeness of this portal. Web experts know this fact and design websites that pleases Google. They stuff the website content with keywords and phrase that relate to the subject of their website.
Google however has stated that it gives priority to content rather than the keywords. According to the Google spokesperson, they look for unique and original content in a website. If they find anything helpful, they index it on the results page. Google is dedicated to cater millions of people with relevant information on every topic of the world. That is why they look for quality rather than quantity. If a website's content is superior and possess the right keywords, Google will surely rank it high on the results.
On the other hand, most of the website designers focus on understanding and cracking Google's algorithms. They do not care much about content and its quality. They use different methods like back linking, social media bookmarking, blogging, etc to obtain a good rank for their website. Google has asked the web developers to focus on good content to the users rather than the important keywords. It says to web publishers to give the users the best possible experience.
The important factors in a good content, according to Google are – original content, original reporting, original research and original analysis. Google also looks on the factors that make the articles good. It tries to find out whether an expert or amateur has written the content. Whether the author understands the topic in depth or has just a shallow idea? Has he edited the articles well? Do they seem sloppy or hastily produced? Does the website hold the authority to produce such content? These are few points that Google looks out in website content. After reviewing the articles, it places them in its results.
The summary of what Google wants to say is to focus on your own job rather than Google's. Google is never going to disclose its algorithms to the public but it states openly that it considers the content the most important part of the website. Do not always count on statistics of third parties like Panda. Always try to deliver the best possible experience to the users. If users have good experiences, they will come to the website frequently. In that case, Google will not ignore the website.
Related Articles
Packaging Web Design: Pros and Cons
Let your Website Stand Apart from the Rest
Google
How To Have Websites Built For You The Cheap Way
How To Have Websites Built For You Inexpensively
Well Designed Website
Features of Joomla Web Designing
Graphic Design Goal
The Basics of PSD to HTML Conversion
PR FOR INTERIOR DESIGNERS
4 Steps to Choosing the Right Web Designer for Your Business
Web Design: By the Hour or By the Package - Which is Better?
Use Flash With a Caution
Processes in Web Design
Web Design That Leads To Customer Satisfaction
Minimalism, the Economy and Web Design
How to Set Up a Low Cost Website For a Small Business
Effective Typography in Web Design
Designing Inventions & Prototypes
Approach for Outstanding Web Designing Explained
Free PDF Download
Avail Web Designing Services For Guaranteed Online Success - By kunwarpal solanki
About the Author: kunwarpal solanki



RSS for kunwarpal's articles - Visit kunwarpal's website
Addictive Media is a leading Website Design Company Gurgaon.After making a mark with its unmatched designs & development strengths, the company is fast emerging as a prominent as well. Website Design Company Delhi
Click here to visit kunwarpal's website.

More from kunwarpal solanki
SEO Significance of the H1 Tag
PPC Advertising Tips
Before choosing a Web Hosting Plan
Marketing The New Product
Redesigning Websites is a Need Of Time

Related Forum Posts
Re: New McDonalds McCafe concept...
Re: Those Annoying Telemarketers
Re: The Storm Brace a new invention
Re: What is your Business?
Re: Two hats - startup sales mentor and Message Slinger
Share this article. Fund someone's dream.
Share this post and you'll help support entrepreneurs in Africa through our partnership with Kiva. Over
$50,000 raised
and counting -
Please keep sharing!
Learn more.
Featured

Expert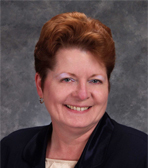 Leanne Hoagland-Smith
@coachlee
Visit website
| | | |
| --- | --- | --- |
| | Like this page? PLEASE +1 it! | |
Newsletter

Get advice & tips from famous business
owners, new articles by entrepreneur
experts, my latest website updates, &
special sneak peaks at what's to come!
Suggestions
Email us
your ideas on how to make our
website more valuable! Thank you Sharon
from
Toronto Salsa Lessons / Classes
for
your suggestions to make the newsletter
look like the website and profile younger
entrepreneurs like Jennifer Lopez.