Sales Manager
---
---
Free PDF Download
Sales Rep - By Stephen Potter
---
Whether you are selling a kitchen blender, carpet-cleaning services, or cutting edge computer software, the personality traits you need to possess as a sales manager are the same. And, if you do not already have them, it is important to start cultivating them now. As the team leader, it is your characteristics and attitude that will be infused throughout the rest of the workers. What are they?
First of all, nothing is as important to a successful sales leader as having creativity. This does not just mean being imaginative when it comes to your selling tactics and marketing, although that is a crucial part of it as well. But, what it really means is having a flair for thinking outside of the box, and finding solutions to problems that might not be so obvious to others around you. You need to inspire your
sales force
with a unique vision, and when obstacles arise that challenge that vision, you need to have the inventive solutions to tackle them.
A second important characteristic to have is passion. Whether you have made the
product
that you are selling or it is somebody else's baby, you need to really believe in the merits of it. You have to love talking to people, love being out there and convincing them of the value of this product, and, most importantly, you yourself have to actually believe in that value. Customers have a unique radar when it comes to detecting the genuineness and sincerity of a salesperson. And, they do not like to buy from phonies.
A successful sales manager also needs to have determination and tenacity. Sales is one of the hardest fields to work in because you are basically trying to convince someone to change a part of their lives that they probably had not thought about changing before. For the most part, you will be up against people who might be polite, but who will show little interest in your product. That is, until you get them interested in it.
You need to be able to wipe off the rejection and keep on going, working towards your goals. You need to be the type of person that can always see the silver lining on the cloud, and who is willing to withstand the rain in order to get to the brighter future. If you have a tendency to give up on your first try, then you either have to admit to yourself that sales is not for you, or work on refusing to give up.
Finally, you also need to be an ethical person who has a strong sense of integrity. People do not want to do business with someone who they feel is scamming them. A sales person is only as successful as the amount of confidence and trust they can build in their reputation.
Being a sales manager is not an easy job, but the challenges that it offers are also what makes it one of the most rewarding jobs in business today.
Related Articles
Empower Your Sales People By Providing Them With Positive Behavioral Feedback
A Top Sales Manager Adapts To The Situation…And Not The Other Way Around
Sales Management | How To Be A Flexible Sales Leader
What Seagulls Can Teach You About Top Sales Leadership
Why Sales Forces are Not Performing to their Potential
As A Sales Manager, How Do You Know When You've Made A Hiring Error?
Sales Manager Excuse: Dreading a Sales Meeting
What Makes a Great Sales Manager?
New sales managers - watch those off-the-cuff comments
Do You Need Your Salespeople to Love and Respect You?
How To Make Your Sales Manager Better
Sales Training for Senior Manager Performance Improvement
Create an Account Management Team
360 Degree Appraisals
The Importance Of The 80/20 Rule In Becoming A Top-Performing Sales Manager
Which Sales Rep Do You Hire?
Startups and the Dilemma of the First Sales Hire
Three Proven Methods To Turn Around Your Sales Underachievers
How To Become A Good Sales Manager
When should we appoint a Sales Manager?
Free PDF Download
Sales Rep - By Stephen Potter
About the Author: Stephen Potter



RSS for Stephen's articles - Visit Stephen's website

Click here to visit Stephen's website.

More from Stephen Potter
Sales Training
Sales and Marketing
Sales Rep
Sales Manager
Sales Job

Related Forum Posts
Outlook Business Contact Manager
Online Sales and Marketing vs Traditional
Re: what position to request?
Re: Online Sales and Marketing vs Traditional
Level 4 - Manager
Share this article. Fund someone's dream.
Share this post and you'll help support entrepreneurs in Africa through our partnership with Kiva. Over
$50,000 raised
and counting -
Please keep sharing!
Learn more.
Featured

Expert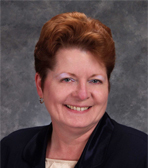 Leanne Hoagland-Smith
@coachlee
Visit website
| | | |
| --- | --- | --- |
| | Like this page? PLEASE +1 it! | |
Newsletter

Get advice & tips from famous business
owners, new articles by entrepreneur
experts, my latest website updates, &
special sneak peaks at what's to come!
Suggestions
Email us
your ideas on how to make our
website more valuable! Thank you Sharon
from
Toronto Salsa Lessons / Classes
for
your suggestions to make the newsletter
look like the website and profile younger
entrepreneurs like Jennifer Lopez.