Sales and Marketing
---
---
Free PDF Download
Sales Rep - By Stephen Potter
---
Two of the most important words for any small business owner Ė sales and marketing. Without them, no business would ever survive. But, what exactly do they mean to each other? And how can you effectively use your marketing to boost your sales? This article takes a look at some of the top tips for those of you looking to change your marketing strategy in an effort to up your bottom line.
First of all, what is the promotional strategy that your company currently has in place and where is it going wrong? Have you correctly identified your target market and their preferences and behaviours? Do you know what they want and when they go looking to buy it? And, have you examined what your competitors may be doing that you arenít? These are questions you need to be asking yourself. Based on the above information, you can better identify your own objectives and position your business so that it is in a place to meet customer demands.
When outlining the objectives of any new promotional strategy, you need to do one thing above anything else: put the customer first. Customers need to be at the core of anything and everything that your business does. Without them, your business is nothing. It might be a straightforward concept, but it is one that many entrepreneurs lose sight of, so it can never be said enough.
Improving your companyís sales and marketing depends on the people behind that effort. You donít just want marketers working towards that goal. Instead, you want managers who have a better sense of the direction of the company in the future as well as the financial know how to implement any changes. You also want a young and passionate
sales force
that is out on the floor and in tune with what customers are talking about. And, of course, all of these groups of people need a leader, which is where you come in.
As a small business owner, it is your responsibility to ensure that there is effective and open communication between everyone in the company. Unless your team is focused and agreed on a common vision, it will never be able to present a united front to the customer.
So, now that youíve identified your target customers, you need to figure out how to get across to them the supposed benefits of your product. No matter how much you believe in your product, it is still going to need some selling to get it off the shelves and into customersí homes.
Sales and marketing depends on a number of key areas that you need to be aware of in order to revamp your companyís strategy. First is the
product
you provide after sales, for instance in the form of warranties or service maintenance. Second is the price, and by using discounts and limited time offers, you have a lot of room to play around with this. Third is the location of where your product is being sold. From catalogues to websites, you need to think about how people are buying your product. And, finally, is promotion. Whether itís through advertising, trade shows or other activities, how are you getting your message out there?
Related Articles
3 Good Reasons Marketing Should Qualify Leads Before Passing to Sales
Sales VP's and Marketing VP's - Should the Roles be Combined?
Judicial Branch Needed to Keep Sales Lead Management Honest
Those idiots in sales just donít get it
Who Cares More-Sales or Marketing?
Market First, Sell Second to Increase Sales in 2011
Mistakes of a Marketing Budget Strategy
How to Guarantee Internet Marketing Sales! ~GET RESULTS FAST
Filling the Gap Between Generation and Conversion
Sales and Marketing: Know and Apply The Separate But Equal Ideology
SALES & MARKETING - ARE THEY COMPATIBLE FOR MARKET SUCCESS?
How To Set Up Your Budget for Marketing
Sales and Marketing - Yin and Yang, or Oil and Water?
Marketing Success vs. Sales Success
It's time for Marketing to work from a system!
Sales without Marketing is a huge blunder
First Sell What the Customer Wants; Not What You Want to Win More Sales
Questions Every CEO Should Be Asking His Sales Managers
Education Based Marketing the New Sales Paradigm for Relationship Selling
Does Your Sales Training Program Pass or Fail the Rope Test?
Free PDF Download
Sales Rep - By Stephen Potter
About the Author: Stephen Potter



RSS for Stephen's articles - Visit Stephen's website

Click here to visit Stephen's website.

More from Stephen Potter
Sales Jobs
Sales Force
Sales and Marketing
Internet Sales
Sales Rep

Related Forum Posts
Online Sales and Marketing vs Traditional
Re: Online Sales and Marketing vs Traditional
niche forum categories
Different Hats
Any ideas for potential partner sites?
Share this article. Fund someone's dream.
Share this post and you'll help support entrepreneurs in Africa through our partnership with Kiva. Over
$50,000 raised
and counting -
Please keep sharing!
Learn more.
Featured

Expert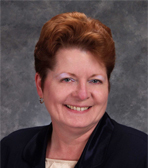 Leanne Hoagland-Smith
@coachlee
Visit website
| | | |
| --- | --- | --- |
| | Like this page? PLEASE +1 it! | |
Newsletter

Get advice & tips from famous business
owners, new articles by entrepreneur
experts, my latest website updates, &
special sneak peaks at what's to come!
Suggestions
Email us
your ideas on how to make our
website more valuable! Thank you Sharon
from
Toronto Salsa Lessons / Classes
for
your suggestions to make the newsletter
look like the website and profile younger
entrepreneurs like Jennifer Lopez.