Could Your Pre-approach Letters be Missing the Mark?
---
---
Free PDF Download
Selling Professional Services Ė 5 Opportunities to Grow Rich in Tough Economic Times - By Cheryl A. Clausen
---
Most pre-approach letters are a terrible waste of ink, paper, and postage. They donít add any value to the receiver. They produce poor results for the sender.
The only value some pre-approach letters have is they make the sender commit to taking an action. That action is calling the recipient of the letter. The problem is the letter did absolutely nothing to make the letter recipient want your call.
Yet, pre-approach letters can produce fantastic results when theyíre done right.
First, letís understand why most pre-approach letters miss the mark. There are 3 key parts to a pre-approach letter: content, offer, and action. Each part plays a key role in your pre-approach letters success.
The content shouldnít be about you the sender. The content should be entirely about me the recipient. There are 3 reasons and only 3 reasons I will care about what you have to say. The content of your letter must make it perfectly clear how you can help me get something I already want, how you can help me avoid something I donít want, or how you can help me solve a problem Iím looking for a solution to.
Asking the receiver to call you for an
appointment
or to be ready to receive your call is an offer the receiver can and will refuse. Your offer is self-centered and selfish. The receiver gains nothing.
Rather than asking for something you donít deserve, ask for something the prospect deserves. The prospect deserves to get what they want, avoid what they donít want, or get help with their problem. You want the
prospects
to identify themselves as qualified prospects. The easy way to get what you want is to help the prospect get what they want. Make the offer a request to get information about what they want.
When you commit to the action the prospect is committing to nothing. You shouldnít be surprised when they arenít impressed with your commitment. You shouldnít be surprised when they have no interest in committing to or taking any action.
Ask the receiver to take an action to get the information. Spell out exactly what the prospect has to do to take that action. Make the action available 24/7.
When you send out pre-approach letters that donít work you donít get a response then you make a
phone call
and trigger the defenses of the people you call. Most will ask you not to call them again. In effect, youíve burned your bridges.
When you formulate your pre-approach letters correctly highly qualified prospects take actions. Once they take that action you can ask them to take another action, or you can follow-up with them. Youíre moving your best prospects forward, yet you havenít burned your bridges with the prospects who didnít act now. You can continue mailing to them until they are ready to act.
Related Articles
THE DIRECT MARKETING COPYWRITER\'S DILEMMA
What are the elements of a good sales letter?
Use Examples to Encourage
Best Internet Business Lesson 6 - Crafting Sales Letters
Selling Power 26
If Your Salespeople Can Spell They Can Sell
The Galapagos Post Office
Would you talk to a plumber about making money online?
DAMN IT!
Sales Management Requires a Different Mindset Than Sales
Specimens Not Just for Guys in White Coats Anymore
"What the world really needs is more love and less paperwork."
4 Tips For Getting the Letters of Recommendation You Want
Filing a Trademark: Plain Text Vs Stylized/Logo
Writing Letters to the Editor
Should You Use Sales Letters Before You Cold Call
Do those long-copy sales letters actually work?
Trademark a Name and Logo: Together or Separate?
Reach Your Reader: How to Make Your Letters a Success
Fanciful Trademarks
Free PDF Download
Selling Professional Services Ė 5 Opportunities to Grow Rich in Tough Economic Times - By Cheryl A. Clausen
Related Forum Posts
Hi all from Australia!!
Help in a Struggling Economy
Re: Sources of Cash
Re: Anybody use Adify?
Re: Stuggles selling into large accounts...
Share this article. Fund someone's dream.
Share this post and you'll help support entrepreneurs in Africa through our partnership with Kiva. Over
$50,000 raised
and counting -
Please keep sharing!
Learn more.
Featured

Expert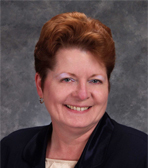 Leanne Hoagland-Smith
@coachlee
Visit website
| | | |
| --- | --- | --- |
| | Like this page? PLEASE +1 it! | |
Newsletter

Get advice & tips from famous business
owners, new articles by entrepreneur
experts, my latest website updates, &
special sneak peaks at what's to come!
Suggestions
Email us
your ideas on how to make our
website more valuable! Thank you Sharon
from
Toronto Salsa Lessons / Classes
for
your suggestions to make the newsletter
look like the website and profile younger
entrepreneurs like Jennifer Lopez.