Get Your Sales Force to Perform Magic and Make Sales Appear!
---
---
Free PDF Download
Salespeople Must Stop Snorkeling and Start Scuba Diving - By Dave Kurlan
---
I just finished a great novel called
Law of Nines
. A traveler from another world visits Earth in hopes of saving her own world. They have no technology where she comes from but they do have magic. Alex, the main character, just can't wrap his hands around the magic. Jax, the alien, tries to help. She said, "that little black thing you talk to where messages appear - in our world, that would be
magic
but we would do it without the black thing. That box that brings you up and down in a building - to me that's magic. Those enclosed carriages without
horses
to make them travel? Magic."
Neither world could
live
without what they have but they simply have different names for them.
We don't talk about it much but
sales
has a lot of magic to it.
We disguise the magic and call it art, but when people are unable to describe how it actually works it must be magic. Want an example?
Some
salespeople
have the ability to create unbelievable chemistry and powerful, long-lasting relationships. While there are tips aplenty for building rapport, the same can't be said for chemistry - connecting. Those who do it so very well - it's just magic!
How about the salespeople who can
consistently overcome resistance
? These are the sales pros that can make the disinterested suddenly become interested. Those who can do it anytime they want can't really explain how they do it so it must be magic!
What about the salespeople who can
consistently close the huge deals
? Despite overwhelming
odds
and tremendous competition, the same
small group
of sales pros seem to walk away with all the big ones. They can't really articulate what they are doing differently and why people are doing deals with them because it's magic.
I interview thousands of salespeople a year - mostly very good ones. But even the good ones can't articulate how they get people to buy from them. They're even less concious of why people buy from them. For most, it's really magic.
The question for you is,
Do You Believe in Magic (The Lovin Spoonful - 1965)?
How many of your salespeople have the skills and the Sales DNA to develop the ability to perform magic? What we're talking about here is going beyond the ABC's of
selling
and taking your
sales force
on a
Magical Mystery Tour
(The Beatles - 1967). It seems that the 60's was a big decade for magic!
There are three varieties of sales forces today.
Type 1
- They all sell by the seat of their pants and the results are consistent with the approach. Inconsisent, lacking
discipline
and predictability.
Type 2
- They have been trained on a
methodology
and there are varying degrees of how many follow it and can apply it. They are surely better than Type 1 but not nearly as effective as Type 3.
Type 3
- They have been thoroughly trained on model, process and methodology, the entire sales force follows it and can apply it, sales
management
is able to
coach
to it and hold their salespeople accountable to it and their results are sky rocketing.
Which variety is your sales force and which would you like them to be?
Related Articles
The Magic of the Sales Force Evaluation
Sales Prospecting Techniques
The Magic Bullet of Marketing
Questions Every CEO Should Be Asking His Sales Managers
Are Sales Leaders More Receptive to Training Than Salespeople?
The Sales Force with Over Achievers Who Don't
"Everyone knows Sales Force Incentives Dramatically Increase Sales"
Do you have the sales force your strategy needs?
Why Not Fire Your Entire Sales Force?
Can You Motivate Your Sales Team?
Driving to Sales Greatness
Motivation or Sales Process?
Missing Sales Research and Sales Superstars
Bench Strength and a Hard Driving Sales Force
Optimize Your Sales Force Without Spending a Dime
May The Force Be With You
Maximize Your Sales Force
Management's Guide to the Top 10 Differences Between Sales Winners and Losers
FREE Salesforce Grader Tool
Celebrities and the Sales Force
Free PDF Download
Salespeople Must Stop Snorkeling and Start Scuba Diving - By Dave Kurlan
About the Author: Dave Kurlan



RSS for Dave's articles - Visit Dave's website
Dave Kurlan is a best-selling author, top-rated speaker and thought leader on sales development. He is the founder and CEO of Objective Management Group, Inc., the industry leader in sales assessments and sales force evaluations, and the CEO of David Kurlan & Associates, Inc., a consulting firm specializing in sales force development. Dave has been a top rated speaker at Inc. Magazine's Conference on Growing the Company, the Sales & Marketing Management Conference and the Gazelles Sales & Marketing Summit. He has been featured on radio and TV, including World Business Review with General Norman Schwarzkopf, in Inc. Magazine, Selling Power Magazine, Sales & Marketing Management Magazine and Incentive Magazine. He is the author of Mindless Selling and Baseline Selling – How to Become a Sales Superstar by Using What You Already Know about the Game of Baseball. He created and wrote STAR, a proprietary recruiting process for hiring great salespeople, and he writes Understanding the Sales Force, a popular business Blog and is a contributing author to The Death of 20th Century Selling (Dan Seidman), Stepping Stones (Deepak Chopra and Brian Tracey) and 101 Great Ways to Improve Your Life, Volume 2 (David Riklan).
Click here to visit Dave's website.



More from Dave Kurlan
Salesperson Selection
Predict Sales Turnover
Visual Pipeline

Related Forum Posts
Online Sales and Marketing vs Traditional
Re: Online Sales and Marketing vs Traditional
Hello From Marietta GA!
taxes in canada
Re: "How to Cold Call a Big Customer"
Share this article. Fund someone's dream.
Share this post and you'll help support entrepreneurs in Africa through our partnership with Kiva. Over
$50,000 raised
and counting -
Please keep sharing!
Learn more.
Featured

Expert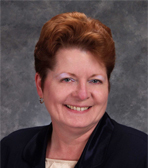 Leanne Hoagland-Smith
@coachlee
Visit website
| | | |
| --- | --- | --- |
| | Like this page? PLEASE +1 it! | |
Newsletter

Get advice & tips from famous business
owners, new articles by entrepreneur
experts, my latest website updates, &
special sneak peaks at what's to come!
Suggestions
Email us
your ideas on how to make our
website more valuable! Thank you Sharon
from
Toronto Salsa Lessons / Classes
for
your suggestions to make the newsletter
look like the website and profile younger
entrepreneurs like Jennifer Lopez.