If You Structure Your Sales Force Like The Big Companies...
---
---
Free PDF Download
Salespeople Must Stop Snorkeling and Start Scuba Diving - By Dave Kurlan
---
Yesterday I read a White Paper about structuring
sales
forces and it got my blood boiling. It wasn't that it was a study about sales forces, and it wasn't that it was a study using large companies. I got upset because of the conclusion - that you should structure your
sales force
like the big companies.
When I say big companies I'm talking about technology companies like, IBM, Oracle, EMC, Microsoft, Apple, Dell and HP; I'm talking about
financial services
companies like, Merrill Lynch, Wells Fargo, Sachs, Citigroup and Bank of America. I'm talking about automakers like, GM, Toyota, Chrysler and Ford. I'm talking about manufacturers like Stanley, Sony, Parker-Hanifin, Gillette and Proctor Gamble.
When I say structure, I'm talking about the maze of roles (inside incoming, inside outgoing, telesales, account management, business development, major account sales, national account sales, field sales, territory sales, product experts, channel sales, market-specific sales, etc.), responsibilities (job description, account description,
quotas
and requirements) and traits (personality traits and you know how that upsets me) required to perform effectively in those roles; and how those requirements
match
up to customer requirements.
You must understand why the big companies complicate and detail sales force requirements so. Usually, it is the result of inadequate performance and a consultant (from another big company) doing a redesign based on what they think customers need from the sales force. The
funny thing
is that these redesigns don't increase sales, they simply add unnecessary layers of sales leadership, and the resulting increase in sales occurs only because attention was paid to the sales force,
metrics
were put in place,
training
was provided and new expectations were set. All of other complications are just that.
So what's wrong with all of that you ask? Nothing - if you are one of the big companies in the Fortune 1000. But if you have a small or mid-market business, which most of you do, it doesn't work. Why it won't work for you is simple. The big companies? They are all brand leaders. Selling their products and services is really easy compared to
selling
your products and services. They have instant recognition, easily get
audiences
with their prospects, face little resistance, can buy
market share
to land desired accounts, spend millions on advertising and awareness, and
prospects
can't go wrong making a decision to do business with them - it's usually a decision that can be made without risk.
In other words, their
salespeople
will have success with their prospects regardless of the structure of the sales force and more surprisingly, regardless of whether those salespeople are effective! And your company? Just have your salespeople focus on finding, selling and
closing
business every waking moment and make sure you have the right people in those roles, thoroughly
train
them, hold them accountable to high expectations,
coach
them every day and the results will come.
Related Articles
Maximize Your Sales Force
Do you have the sales force your strategy needs?
The Sales Force with Over Achievers Who Don't
Surprising Statistics from the Sales Force Grader
Optimize Your Sales Force Without Spending a Dime
Sales Excellence Studies Propagate Mediocrity
Questions Every CEO Should Be Asking His Sales Managers
Your Sales Organization has Never Been So Important
"Everyone knows Sales Force Incentives Dramatically Increase Sales"
5th of the 10 Kurlan Sales Competencies That are Key to Building a Sales Culture
Can You Motivate Your Sales Team?
FREE Salesforce Grader Tool
Motivation or Sales Process?
Developing a Sales Compensation Plan in Tough Times
The "100% Commissions Motivate" Myth
Celebrities and the Sales Force
18 Business Trends for Your Sales Force
Prediction for Your Company's Sales Force in 2011
Management's Guide to the Top 10 Differences Between Sales Winners and Losers
The Ignorance Factor and Achieving Your Company's Revenue Goals
Free PDF Download
Salespeople Must Stop Snorkeling and Start Scuba Diving - By Dave Kurlan
About the Author: Dave Kurlan



RSS for Dave's articles - Visit Dave's website
Dave Kurlan is a best-selling author, top-rated speaker and thought leader on sales development. He is the founder and CEO of Objective Management Group, Inc., the industry leader in sales assessments and sales force evaluations, and the CEO of David Kurlan & Associates, Inc., a consulting firm specializing in sales force development. Dave has been a top rated speaker at Inc. Magazine's Conference on Growing the Company, the Sales & Marketing Management Conference and the Gazelles Sales & Marketing Summit. He has been featured on radio and TV, including World Business Review with General Norman Schwarzkopf, in Inc. Magazine, Selling Power Magazine, Sales & Marketing Management Magazine and Incentive Magazine. He is the author of Mindless Selling and Baseline Selling – How to Become a Sales Superstar by Using What You Already Know about the Game of Baseball. He created and wrote STAR, a proprietary recruiting process for hiring great salespeople, and he writes Understanding the Sales Force, a popular business Blog and is a contributing author to The Death of 20th Century Selling (Dan Seidman), Stepping Stones (Deepak Chopra and Brian Tracey) and 101 Great Ways to Improve Your Life, Volume 2 (David Riklan).
Click here to visit Dave's website.



More from Dave Kurlan
Predict Sales Turnover
Visual Pipeline
Salesperson Selection

Related Forum Posts
Online Sales and Marketing vs Traditional
Re: Online Sales and Marketing vs Traditional
Profiling Famous Women Entrepreneurs
Re: Does birth order influence the desire to start a business?
How much is social media part of your marketing strategy?
Share this article. Fund someone's dream.
Share this post and you'll help support entrepreneurs in Africa through our partnership with Kiva. Over
$50,000 raised
and counting -
Please keep sharing!
Learn more.
Featured

Expert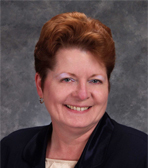 Leanne Hoagland-Smith
@coachlee
Visit website
| | | |
| --- | --- | --- |
| | Like this page? PLEASE +1 it! | |
Newsletter

Get advice & tips from famous business
owners, new articles by entrepreneur
experts, my latest website updates, &
special sneak peaks at what's to come!
Suggestions
Email us
your ideas on how to make our
website more valuable! Thank you Sharon
from
Toronto Salsa Lessons / Classes
for
your suggestions to make the newsletter
look like the website and profile younger
entrepreneurs like Jennifer Lopez.