The Myth of Sales Habits and Competencies
---
---
Free PDF Download
Salespeople Must Stop Snorkeling and Start Scuba Diving - By Dave Kurlan
---
Dave Kurlan is a top-rated speaker, best-selling author, sales thought leader and highly regarded sales development expert.
I get a kick out of the feedback we get from some
veteran
salespeople
and
sales managers
after their first
training
sessions.
We hear things like:
It reinforced the importance of...
It reminded me to always...
It provided more clarity on....
I realized I had away from the habit of...
Here is what I think.
The training could
not
have
reinforced
the
importance
of
anything
because if they had already acknowledged that something was important, why
weren't
they doing it?
The training could
not
have
reminded
them to
always
do
anything
because if they had forgotten to always do something then they probably did
not
really know to do it in the first place.
The training may very well have provided more clarity on multiple topics but more clarity comes from
not
having much clarity or
understanding
to begin with.
Now my favorite.
If they realized that they had gotten
out
of the habit of doing
anything
, then did they really
ever
have a
habit
? When something is a habit, one
always
does it and
nothing
would prevent it from getting done. So it is far more likely that there was
never
,
ever
anything even
close
to resembling a habit.
So why do some veterans feel the need to provide feedback in this manner?
Could it be their egos? Could it be that they are simply too embarrassed to admit that the material was either new to them, or they had rarely, if ever, used or implemented strategies and tactics like these before?
For instance, they have surely heard the importance of asking questions before. But just as surely, they haven't been tought exactly how, when and where to ask in a simple, effective, non-threatening manner. They haven't been shown how long to continue the questioning, how to continue it, exactly what they are seeking to learn, when to stop, how to summarize, and how to turn the resulting
urgency
into a
commitment
to spend more
money
to do business with them.
Ego. They simply can't admit that they didn't know.
Read Frank Belzer's
related post
on
ego
from earlier today....
Related Articles
10 Kurlan Sales Competencies That are Key to Building a Sales Culture
10 Greatest Pharmaceutical Sales Myths: Exposed
7 Myths of Sales Success
MYTHS ABOUT MARKETING TO OLDER PEOPLE
180 and 360 Degree Assessments for the Sales Force
Building an Effective Talent Management System
Missing on the "Secrets to Developing Successful Sales Managers"
Why You Hate Cold Calling But Shouldn't: The Common Myths Exposed and Truths Uncovered
How to organise yourself for daily success
5 big myths about your time
Create New Success Habits!
The 3 Biggest Myths of Entrepreneurial Leadership
Create Habits That Will Serve You Well
What is good selling?
Harvard Business Review Blog Off Target on Sales Greatness
5 Hiring Myths You Want To Know About
Target Sales Focus
Competency Based Interviewing
The Genius At Work
Create 10 Delightful Daily Habits
Free PDF Download
Salespeople Must Stop Snorkeling and Start Scuba Diving - By Dave Kurlan
About the Author: Dave Kurlan



RSS for Dave's articles - Visit Dave's website
Dave Kurlan is a best-selling author, top-rated speaker and thought leader on sales development. He is the founder and CEO of Objective Management Group, Inc., the industry leader in sales assessments and sales force evaluations, and the CEO of David Kurlan & Associates, Inc., a consulting firm specializing in sales force development. Dave has been a top rated speaker at Inc. Magazine's Conference on Growing the Company, the Sales & Marketing Management Conference and the Gazelles Sales & Marketing Summit. He has been featured on radio and TV, including World Business Review with General Norman Schwarzkopf, in Inc. Magazine, Selling Power Magazine, Sales & Marketing Management Magazine and Incentive Magazine. He is the author of Mindless Selling and Baseline Selling – How to Become a Sales Superstar by Using What You Already Know about the Game of Baseball. He created and wrote STAR, a proprietary recruiting process for hiring great salespeople, and he writes Understanding the Sales Force, a popular business Blog and is a contributing author to The Death of 20th Century Selling (Dan Seidman), Stepping Stones (Deepak Chopra and Brian Tracey) and 101 Great Ways to Improve Your Life, Volume 2 (David Riklan).
Click here to visit Dave's website.



More from Dave Kurlan
Salesperson Selection
Visual Pipeline
Predict Sales Turnover

Related Forum Posts
Re: What I'm reading this weekend - Sept 10, 2010
Is The E-Myth The Ultimate Franchise Guide?
Online Sales and Marketing vs Traditional
Re: Online Sales and Marketing vs Traditional
Re: My 3 best business books
Share this article. Fund someone's dream.
Share this post and you'll help support entrepreneurs in Africa through our partnership with Kiva. Over
$50,000 raised
and counting -
Please keep sharing!
Learn more.
Featured

Expert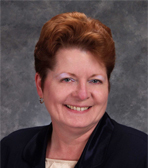 Leanne Hoagland-Smith
@coachlee
Visit website
| | | |
| --- | --- | --- |
| | Like this page? PLEASE +1 it! | |
Newsletter

Get advice & tips from famous business
owners, new articles by entrepreneur
experts, my latest website updates, &
special sneak peaks at what's to come!
Suggestions
Email us
your ideas on how to make our
website more valuable! Thank you Sharon
from
Toronto Salsa Lessons / Classes
for
your suggestions to make the newsletter
look like the website and profile younger
entrepreneurs like Jennifer Lopez.