5 Important Rules In Website Design
---
---
Free PDF Download
How To Have Websites Built For You Inexpensively - By Chris
---
When it comes to your website, extra attention should be paid to every minute detail to make sure it performs optimally to serve its purpose. Here are seven important rules of thumb to observe to make sure your website performs well. 1) Do not use splash pages
Splash pages are the first pages you see when you arrive at a website. They normally have a very beautiful image with words like "welcome" or "click here to enter". In fact, they are just that -- pretty vases with no real purpose. Do not let your visitors have a reason to click on the "back" button! Give them the value of your site up front without the splash page.
2) Do not use excessive banner advertisements
Even the least net savvy people have trained themselves to ignore banner advertisements so you will be wasting valuable website real estate. Instead, provide more valueable content and weave relevant affiliate links into your content, and let your visitors feel that they want to buy instead of being pushed to buy.
3) Have a simple and clear navigation
You have to provide a simple and very straightforward navigation menu so that even a young child will know how to use it. Stay away from complicated Flash based menus or multi-tiered dropdown menus. If your visitors don't know how to navigate, they will leave your site.
4) Have a clear indication of where the user is
When visitors are deeply engrossed in browsing your site, you will want to make sure they know which part of the site they are in at that moment. That way, they will be able to browse relevant information or navigate to any section of the site easily. Don't confuse your visitors because confusion means "abandon ship"!
5) Avoid using audio on your site
If your visitor is going to stay a long time at your site, reading your content, you will want to make sure they're not annoyed by some audio looping on and on on your website. If you insist on adding audio, make sure they have some control over it -- volume or muting controls would work fine.
Related Articles
Web site traffic investment
When Is the Right Time to Redesign
SEO Training Fundamentals to Keep In Mind When Designing a Website
Getting Good Website Design for Getting Good Response
Tailor Made Graphic Designs in India
The Best CMS Website Design and Development Company In Sydney
Tips To Find Out A Good Website Design Company In Australia
Correlation in price and quality of web design
Is Professional Website Design a Must Have?
Finding the Best Web Design Company
Web Designing an Art of Computer Geniuses
Guide to Get a Good Website Developer and Web Designer
How Can A Good Website Design Help To Get A Lot Of Traffic?
The Foundation of Website Design
The Importance Of Designing A Website Effectively
Common Mistakes of Web Designing
Ways to Design Business Cards
Services Of A Website Design Delhi Company
Common Mistakes of Web Designing
Need to Hire A Web Designing Company
Free PDF Download
How To Have Websites Built For You Inexpensively - By Chris
About the Author: Chris



RSS for Chris's articles - Visit Chris's website
Christopher K. Randolph
Entrepreneur, Author, Speaker, Sales Trainer & Coach, Speaker

WOW! Simply Amazing!

Having spent 6 years as a military officer, Chris Randolph was ingrained with the basic building blocks of management & leadership. Overcoming the challenges in successfully motivating individuals from different backgrounds for a common cause, Chris realized that this was one of his natural talents.

In the last 19 years, Chris has applied himself to the study and practice of professional selling, management & leadership techniques, negotiation techniques, presentation skills, fine-tuning life purpose, goal identification & achievement, script writing & marketing.

He owns 3 successful businesses; is involved in the day-to-day operations and also functions as a highly productive sales rep of these companies. In spite of an unreasonable fear of cold calling, he has made over 290,000 of these calls and over 4,100 sales presentations!

Chris has been able to identify key areas that make ordinary people great. Chris is highly skilled in transferring the techniques he has learned through his one-on-one coaching, group coaching, tele-seminars, interactive workshops, articles, seminars and keynote speeches.

He is the author of the book "The Sales Edge: the Difference between an Average Salesperson & the Successful Sales Professional", which is sold in 14 countries around the world. This is a sales manual designed for both the novice and proficient salesperson. The "Sales Edge" describes the whole sales process in a clear concise manner with field-tested and proven strategies. Chris is also the author of "Power Negotiating Secrets", "25 Ways To Increase Sales Now", "How To Handle Every Single Objection", "Goal Setting Strategies For Kids", "Common Sales Sense (and Dollars!)", and "World's Greatest Closes".

In his caring, yet firm no-nonsense approach in sharing this powerful information, Chris is able to help his clients transform themselves with a clear sense of purpose. You will find yourself exposed to powerful strategies that will transform your skill level. You will develop a game plan for your financials, profession and personal life. You will get the edge!

Visit Chris' website: http://www.GetSalesEdge.com

Email: Chris@GetSalesEdge.com


Click here to visit Chris's website.

More from Chris
Is Paying For Traffic A Smart Move
How To Go About Earning Extra Income
Be A Proud Sales Professional
10 Questions To Ask Yourself To Improve Your Personal Life
4 Things You Can Do To Build Trust Quickly With Your Optin Email Database

Related Forum Posts
Re: what position to request?
Re: What works for you?
Re: Reduce Bounce Rate
Re: Top Banner Help
Managing Your Website
Share this article. Fund someone's dream.
Share this post and you'll help support entrepreneurs in Africa through our partnership with Kiva. Over
$50,000 raised
and counting -
Please keep sharing!
Learn more.
Featured

Expert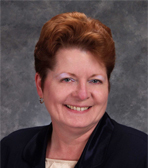 Leanne Hoagland-Smith
@coachlee
Visit website
| | | |
| --- | --- | --- |
| | Like this page? PLEASE +1 it! | |
Newsletter

Get advice & tips from famous business
owners, new articles by entrepreneur
experts, my latest website updates, &
special sneak peaks at what's to come!
Suggestions
Email us
your ideas on how to make our
website more valuable! Thank you Sharon
from
Toronto Salsa Lessons / Classes
for
your suggestions to make the newsletter
look like the website and profile younger
entrepreneurs like Jennifer Lopez.