Make Small Commitments. Get Big Changes.
---
---
Free PDF Download
Make Small Commitments. Get Big Changes. - By Michael Johnson
---
Make Small Commitments. Get Big Changes.
by Michael Dalton Johnson
Taking Care of You
Drink plenty of water.
Eat breakfast like a king, lunch like a prince and dinner like a pauper.
Eat more fruits and vegetables and eat less that is manufactured in processing plants.
Avoid eating food that is handed to you through a window.
Live the 3 E's -- Energy, Enthusiasm and Empathy.
Play more games.
Read more books than you did in 2009.
Sit in silence for at least 10 minutes each day.
Sleep for 7 hours.
Take a 10-30 minute walk daily. And while you walk, smile.
Your Outlook
Don't compare your life to others. You have no idea what their journey is all about.
Don't have negative thoughts of things you cannot control. Instead invest your energy in the positive present moment.
Don't overdo. Keep your limits.
Don't take yourself so seriously. No one else does.
Don't waste your precious energy on gossip.
Dream more while you are awake.
Envy is a waste of time. You already have all you need.
Forget issues of the past. Don't remind others of their past mistakes.
Life is too short to waste time hating anyone.
Make peace with your past so it won't spoil the present.
No one is in charge of your happiness except you.
Realize that life is a school and you are here to learn. Problems are simply part of the curriculum that appear and fade away but the lessons you learn will last a lifetime.
Learn a new word every day.
Smile and laugh more.
You don't have to win every argument.
Your Relationships
Call your family often.
Each day give something good to others.
Forgive everyone for everything.
Spend time with people over the age of 70 and under the age of 6.
Try to make at least three people smile each day.
What other people think of you is none of your business.
Your job won't take care of you when you are sick. Your friends will. Stay in touch.
Your Life
The worst promise you can break is one made to yourself.
Do the right thing!
Get rid of anything that isn't useful, beautiful or joyful.
You don't have a soul. You are a soul. You have a body.
However good or bad a situation is, it will change.
The best is yet to come.
When you awake alive in the morning, thank God for it.
Your Innermost Self is always happy. Follow it.
No matter how you feel, get up, dress up and show up.
Keep these rules handy and review them often. Follow them and small, almost imperceptible, changes will accumulate into something big. Your life will change.
Related Articles
Memorable Advice
Commitment
LEADER ARE LIKE CALENDAR ,NEVER LIES.
The Art of Feeling Good in Life and Work
Inundated in Intention
The Power of Integrity
How to Increase Your Productivity
Asking for Committment
Become an Organized Caregiver: Master the Art of Herding Cats
Letting Go
What do you want out of your business?
5 Tips On Making Successful Commitments That Produce Results
BEING THE BEST MEANS CREATING A SELF MANAGING CULTURE
A FiveStep Plan to Overcome Procrastination
II.C. Other Debt-Creating Financial Flows: TRADE AND CAPITAL FLOWS BETWEEN CHINA AND AFRICA
Time's a Wasting! What are you doing with it?
Saying Yes, Saying No
Are You a Human Being or a Human Doing?
Finding a Healthy Balance at Home and at Work
7.4.4 Donors
Free PDF Download
Make Small Commitments. Get Big Changes. - By Michael Johnson
About the Author: Michael Johnson



RSS for Michael's articles - Visit Michael's website
Michael Dalton Johnson is an award-winning publisher and successful entrepreneur and business leader. He is Editor and Publisher of "Top Dog Sales Secrets", the bestselling book featuring advice from 50 renowned sales experts. Michael is the founder of SalesDog.com, an educational website for sales professionals. For a free subscription to his weekly sales tips newsletter, visit his website at http://www.SalesDog.com

He has appeared on NBC's Today Show and been featured in U.S. News and World Report, Time, The Economist, The Wall Street Journal, Los Angeles Times, Washington Post, and New York Times. He has been a featured guest on over 200 television and radio shows.

Michael has had a very diverse business background. He is the former publisher and editor of a national political satire magazine. He simultaneously served as Director of Development for an international technical publishing and marketing company which he took from three employees and two products to a multinational corporation with hundreds of employees and over 100 products. He is the founder of several successful businesses. The father of five, he and his wife Kathryn make their home in Rancho Santa Fe, California.



Click here to visit Michael's website.

More from Michael Johnson
Reflections on Your Greatness
The Fine Art of the Handshake
Its a Jungle Out There
Isnt That Amazing
Its Not What You Say Its How You Say It

Related Forum Posts
Re: Quote of the Day - "The only people witho
Re: 10 Tips to Start an Online Business
These maybe the coldest franchises out there:
Re: Biz Plan Competition
Re: May Traffic Drop Off from Google's Update
Share this article. Fund someone's dream.
Share this post and you'll help support entrepreneurs in Africa through our partnership with Kiva. Over
$50,000 raised
and counting -
Please keep sharing!
Learn more.
Featured

Expert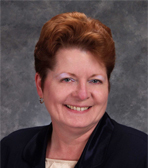 Leanne Hoagland-Smith
@coachlee
Visit website
| | | |
| --- | --- | --- |
| | Like this page? PLEASE +1 it! | |
Newsletter

Get advice & tips from famous business
owners, new articles by entrepreneur
experts, my latest website updates, &
special sneak peaks at what's to come!
Suggestions
Email us
your ideas on how to make our
website more valuable! Thank you Sharon
from
Toronto Salsa Lessons / Classes
for
your suggestions to make the newsletter
look like the website and profile younger
entrepreneurs like Jennifer Lopez.