Lessons from Bonnie St. John
---
---
Free PDF Download
Truth - Sales and Marketing Training - By Brian Sullivan
---
People fall down, winners get up, and gold medal winners just get up faster.

-Bonnie St. John


Bonnie St. John lost a leg at the
age
of 5. Several years later, she would go on to become the first African-American to win an Olympic medal in skiing as she was awarded a silver and two bronze medals in the 1984 Paralympics in Innsbruck, Austria. This week on my radio program, I asked Bonnie, "How did you train to become a champion?" She said, "I trained with Olympic athletes who didn't have the physical limitations I had. Because my goal was to be the best skier, NOT to be the best Paralypic skier."
Bonnie then went on to describe how she won her silver medal. "I was
leading
in the slalom after the first run. Then in the second run, I slipped on an ice patch and fell down the hill. I thought for sure this would cost me a medal, but I got up and continued racing. Several other competitors hit the same patch of ice and also fell...even the one who eventually won the gold. The only difference, however, between her and I, was SHE got up faster...and THAT won her the gold.
So the two
lessons
this week are:
To be a champion, surround yourself with people who ARE what you are trying to be. Seek out top performers in your company or industry and schedule a breakfast, lunch or beer. Then ask who, what, when, how did they get to the top. Then actually USE what they teach you.
If you have "slipped on a patch of ice" in your business or career, NOW is the time to get up...and get up FAST. Because there is only one gold, and it's either going to you or your competition. Getting up fast could mean getting out of bed 30 minutes earlier each morning and using that time to learn something new about your Product, Industry or Competition. Or it could mean making 10 more
sales
calls each week.
Related Articles
Kick off your marketing by finding your target market FIRST!
Just like a good recipe, marketing is all about the MIX!
Beat That Sales Slump
Ten More Important "Lessons Learned" For Leaders, According To Your Strategic Thinking Business Coach
Learn from Golf... Create More Revenue
Patience for Entrepreneurs
A Great Lesson from a Stealth Leader
Perspective
Marketing Software
On the Subject of Marketing Integrity
What's a friend worth to you?
Go, Coach!
Important "Lessons Learned" For Leaders, According To Your Strategic Thinking Business Coach
It Takes Teamwork to Make a Company Dream Work
Wikipedia for Patents
Lessons to Learn From the First Dot Com Boom
Why You Shouldn't Ask For The Job
A story of inspiration and action for marketers
Seeing the Big Picture
Are You Reducing Your Income Through Lack of Sleep?
Free PDF Download
Truth - Sales and Marketing Training - By Brian Sullivan
About the Author: Brian Sullivan



RSS for Brian's articles - Visit Brian's website
Brian Sullivan, CSP, is a member of the National Speakers Association and an internationally known expert on sales and leadership. Brian is one of about 10 percent of speakers worldwide to have earned the Certified Speaking Professional Designation awarded by the National Speakers Association and the International Federation for Professional Speakers. He delivers high-energy, no-nonsense, interactive seminars on his PRECISE Selling Formula to a companies looking to become famous in their industry. He has been quoted in magazines such as Selling Power and Business Week and is the author of the book, 20 Days to the Top- How the PRECISE Selling Formula Will Make You Your Company's Top Sales Performer in 20 Days or Less. Brian also hosts a talk radio show on ESPN Hot Talk 1510 called "Entrepreneurial Moments," a show dedicated to helping business people of all types. Brian lives in Kansas City with his wife Leanne, and children Jake, Shea, and Maggie.
Click here to visit Brian's website.

More from Brian Sullivan
Discounting is For Wimps
How to Face Rejection
Are You iCurious
Average Performers Find Average Solutions Sales and Marketing Training
Why Wont They Return My Voicemail Insurance Sales Training

Related Forum Posts
300 rules!
How much is too much competition?
Re: Greetings Hi from John Alexander at SearchEngineWorkshops
Re: 40 cents per dollar is spent in a franchised business
Re: Best Internet Marketing Strategy
Share this article. Fund someone's dream.
Share this post and you'll help support entrepreneurs in Africa through our partnership with Kiva. Over
$50,000 raised
and counting -
Please keep sharing!
Learn more.
Featured

Expert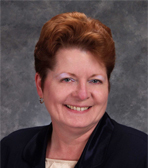 Leanne Hoagland-Smith
@coachlee
Visit website
| | | |
| --- | --- | --- |
| | Like this page? PLEASE +1 it! | |
Newsletter

Get advice & tips from famous business
owners, new articles by entrepreneur
experts, my latest website updates, &
special sneak peaks at what's to come!
Suggestions
Email us
your ideas on how to make our
website more valuable! Thank you Sharon
from
Toronto Salsa Lessons / Classes
for
your suggestions to make the newsletter
look like the website and profile younger
entrepreneurs like Jennifer Lopez.