Going Beyond the Sales Lead
---
---
Free PDF Download
Adapting to Technology and the Internet - By John Brennan
---
What Salespeople Really Want
Ask most executives and marketers what
sales
people need and they will say, "more leads." Your sales people don't want more leads actually, what they want is "more effective
selling
time." It's not about more activity. It's about achieving the sales team achieve better results.
Show Me Your Pain
After working with hundreds of sales people and seeing their sales processes first hand, I frequently hear this "stuck point." They often ask, "How do I advance the lead when there isn't an immediate need?" Sales people are often stuck wondering, "What else can I talk to them about?"
With out your input, sales people often resort to boring or irrelevant messaging that don't position them as trusted advisors. Phone calls such as, "I'm just calling to touch base" or emails that say, "I'm just checking in" are like saying "Are you ready to buy yet?" This is not because they lack creatively, it a simple matter of time or perspective. Sales people need to spend their time selling, not building content and messaging.
Send a Consistent Message
With or without your knowledge,
sales reps
are altering your messaging and creating their own collateral. Remember, the first impression matters. So does the second. So does every single touch after that. This is especially true with complex sales that require multiple conversations on the phone before you may get your first face to face meeting in the later stages of their buying process.
Think Strategically about your Customer
B2B marketers need to do more for their sales team than just throwing leads over the wall. If
marketing
wants to view sales as their customer, they need to be much more involved from the customer's perspective to understand their buying process and go beyond the lead. This is an opportunity for marketing leaders to shine.
To do this you need to be thinking strategically, which involves getting more than one perspective. That means that sales must provide input to marketing (and marketing needs to accept and value the input) on the development of things such as sales collateral, white papers, case studies, articles, advertising, e- mail campaigns,
value proposition
development etc. as a joint team. It also means getting out in the field with your team to really understand how you can help them sell.
If you go beyond the lead, you'll generate much greater return from your
lead generation
investment and you'll be doing what you're meant to do - help the sales team sell.
Do these to Get Beyond the Lead
The following is a "marketing to do list" to help you go beyond the lead:
* Build a library of selling and nurturing content specifically designed for you sales team. (The content does not have to be flashy, just relevant.)
* Make the content library easily accessible.
* Use the phone to qualify all inquiries before sending them to the sales team.
* Establish a clear process for handling and distributing leads.
* Leverage your CRM system to create a lead management process.
* Distribute leads rapidly
* Expect your sales team to follow up on each lead promptly.
* Measure sales lead acceptance and follow up by sales team.
* Close the loop with your sales team regularly
Related Articles
Consultative Selling Won't Fill Your Pipeline
Sales Training Courses that Bring Lead Generations to Life
Judicial Branch Needed to Keep Sales Lead Management Honest
Filling the Gap Between Generation and Conversion
Who Cares More-Sales or Marketing?
Marketing Tip: If You Only Do One Thing, Qualify Your Leads
Lead Generation Best Practices: Fewer Leads Are Better
Why you will never see an ad for Find New Customers
EFFECTIVE MEDIA LEAD TIMES
A Top Sales Manager Adapts To The Situation…And Not The Other Way Around
Sales Management | How To Be A Flexible Sales Leader
Lead Generation Best Practices: Segment & Test Your Market
Lead Generation Best Practices: Measure Beyond Cost-Per-Lead
Set Boundaries Early
Do You Think Buying Contractor Leads is the Best Way to Get Clients?
The Advantages of Lead Generation for your Business
The Definitive Guide to Making (Sales) Quota
Every Time Without Fail Focus Trumps Intention To Increase Sales
Producing MLM Leads: Call a Buddy!
Overview of Find New Customers
Free PDF Download
Adapting to Technology and the Internet - By John Brennan
About the Author: John Brennan



RSS for John's articles - Visit John's website
John Brennan Ed.D. Dr. Brennan is President of Interpersonal Development, LLC, a training and development firm. Interpersonal Development has provided sales training and coaching to more than 3,000 sales reps from over 100 companies. A native of Australia, Dr. Brennan received his doctorate from the University of Rochester. His dissertation researched the effectiveness of Behavioral Modeling Technology in training people in interpersonal skills. While he has spent most of his career designing or delivering training, he was also a Vice-President of Sales of a training and development franchise with operations in 25 markets. Dr. Brennan has designed and delivered sales training in North America, Asia, Europe, Australia and the Middle East. He has been a guest speaker at numerous national and regional professional conferences. When Microsoft wanted Best Practices articles on sales for their web site, they called Dr. Brennan. The results are at http://office.microsoft.com/en-us/FX011387391033.aspx His firm's clients have included Volvo, The Prudential, Merrill Lynch, Eastman Kodak, Gannett, Equifax Europe, the Economist Group and countless small businesses.
Click here to visit John's website.

More from John Brennan
Campaigns to Customers
Internet Marketing Campaigns
Measure Customer Loyalty
Webinar Plan

Related Forum Posts
Online Sales and Marketing vs Traditional
Re: Online Sales and Marketing vs Traditional
Re: My Favorite Book For Entrepreneurs In 2010
Re: Books for the Entrepreneur
Re: Review My: Trump 4 President Site
Share this article. Fund someone's dream.
Share this post and you'll help support entrepreneurs in Africa through our partnership with Kiva. Over
$50,000 raised
and counting -
Please keep sharing!
Learn more.
Featured

Expert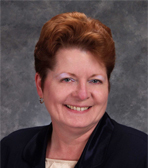 Leanne Hoagland-Smith
@coachlee
Visit website
| | | |
| --- | --- | --- |
| | Like this page? PLEASE +1 it! | |
Newsletter

Get advice & tips from famous business
owners, new articles by entrepreneur
experts, my latest website updates, &
special sneak peaks at what's to come!
Suggestions
Email us
your ideas on how to make our
website more valuable! Thank you Sharon
from
Toronto Salsa Lessons / Classes
for
your suggestions to make the newsletter
look like the website and profile younger
entrepreneurs like Jennifer Lopez.