Face Off: Value Propositions vs. Sales Messaging - Why Your Value Prop Is Losing and What to Do About It
---
---
Free PDF Download
5 Steps to the Most Influential Customer Communications: Create the Right Messaging First - By Michael Cannon
---
Every company wants a great value proposition, the proverbial magic bullet that gets you in the door and gets you an order. The trouble is that most value propositions are more like blank or copper bullets. They don't perform well. And because they don't perform, they reduce the effectiveness of all your
sales
and marketing investments, sapping your company's strength and competitiveness. Consider the implications of this market research for your firm:
"75 percent of marketing and salespeople are unable to consistently and effectively articulate their value propositions."
Marketing Alignment Benchmark Study, conducted by Holden Corporation (Hoffman Estates, Illinois: 2001)
**The Problem with Value Propositions**
The underlying problem with value propositions is that companies often try to use them for all sales and marketing efforts: to create interest in your company, to convince a prospect to meet with you, to convince a prospect to buy from you, etc.
Step back and you'll see why most value props are ineffective and hard to remember. A simple web search returns no clear consensus on the definition of a value proposition. For example,
• "Identify and satisfy a need that your target market possesses"
• "A clear statement of the tangible results a customer gets by using your products or services"
• "A clear and succinct statement that outlines to potential clients and stakeholders your company's unique value-creating features"
• "A statement summarizing the customer segment, competitor targets and the core differentiation of one's product from the offerings of the competition"
The definitions are all over the map and thus open to wide interpretation. So when you talk with your sales organization, a value proposition tends to be whatever needs to be said to advance the sales process. When you talk to the marketing organization, the value proposition tends to be a market positioning statement for the company or for a product.
**Value Proposition and Sales Messaging Defined**
Think of a value proposition as a high-level positioning or general benefit statement. It's a one-or two-line description of what your company does and the value the target market would receive by doing business with your company. Done well, a value prop answers the question: "Why should I consider doing business with your company?"
Defining a value proposition in this way allows you to clearly differentiate it from sales messaging--the silver bullet your sales team needs in order to grow the sales pipeline and win more business.
Unlike value propositions, great
sales messaging
provides a compelling and persuasive answer to each of your buyers' primary buying questions for each of the products and services you offer:
• "Why should I meet with you?"
• "Why should I change what I currently do and buy a product or service like this?"
• "Why should I buy this from you rather than from the competition?"
**Great sales messaging is the silver bullet your sales team needs to win more business**
Compare this to what most companies are doing today. They attempt to create a value proposition to answer all possible buying questions related to all of their products and services. The result is that instead of providing their sales team with a magic bullet, what they end up providing is a blank or copper bullet at best.
Differentiating your value proposition from your sales messaging enables both to work in concert. You can have a high-level value prop for the company that generates interest, and multiple sales messages for each of the products and services you offer, which will generate more meetings, buying events and orders.
This solution produces dramatic results. Companies that successfully distinguish between their value proposition and their sales messaging experience an increase in sales of 15% to 25% or more.
A3 Solutions is one such company. A3 was in a classic David-vs-Goliath struggle: a smaller company with better technology confronting larger competitors with bigger balance sheets. Here's how they explain the results of implementing great sales messaging:
"In three months, our sales pipeline has doubled in size, and our close rate is up by 150%," according to Stuart Ratner, Chief Operating Officer. "We went from just another vendor communicating features and benefits to the preferred vendor communicating profound business value… and the shift occurred virtually overnight." A3's CEO Robert Lautt adds: "Our 'Why Buys?' are so strong that we effectively fence off the competition. Bottom line is we're now a much more market-driven company."
Implement great sales messaging and experience these results yourself.
Related Articles
The Messaging Mess: Billions Wasted Annually on Bad Messaging Separate Your Messaging to Dramatically Improve Sales and Marketing Effectiveness
The Real Problems with Today's BtoB Customer Messaging and How to Solve Them
Twisted But True: High-Quality B2B Marketing Messaging Dramatically Reduces Sales and Marketing Effectiveness - Assess Your Messaging with This Five-Point Checklist
Five Ways to Test Your Sales Messaging for Greatness
Does Sales Messaging Fuel Your Product Life Cycle? It Should.
Distinctive Value Propositions DVP
Quit Swinging the Bat and Start Hitting the Ball
Answer Your Buyers' Key Questions & Make Your Sales Messaging Great
Going Beyond the Sales Lead
What is a Value Proposition?
Gold and Silver Bullets: Critical Messaging for Successful Investor-Funded Firms
Why B2B Messaging Quality Is So Abysmally Low: Marketers Need a Better Way to Be More Relevant to Customers, Sales and the Growth of Profitable Revenue and Market Share
Developing a Value Proposition
The Lead Generation Assessment
Communication
How Compelling is Your Direct Marketing Message?
Seamless Integrated Communication
The Truth About Information Overload
The Top Ten Principles of Great Sales Messaging
Another spin on Value Propositions
Free PDF Download
5 Steps to the Most Influential Customer Communications: Create the Right Messaging First - By Michael Cannon
About the Author: Michael Cannon



RSS for Michael's articles - Visit Michael's website
Michael Cannon is an internationally renowned sales and marketing effectiveness expert and a best-selling author, most recently coauthoring with Jay Conrad Levinson ("Guerrilla Marketing"), et al., "Marketing Strategies That Really Work! Promote Your Way to Millions." An expert in working with B2B companies to increase marketshare, revenues, and profits, Michael has assisted hundreds of companies, as big as AT&T and as small as a one-person startup, to increase revenues up to 1,300%! Michael is Founder and CEO of the Silver Bullet Group and creator of the hugely successful Silver Bullet Sales Messaging™ System, a proven, proprietary methodology for dramatically improving the quality of B2B messaging. Michael was featured on the front cover of Self-Employed America magazine and has addressed numerous audiences around the world, including Entrepreneur Magazine Sales and Marketing Radio Show, the American Marketing Association, and Vistage International. For more information, visit www.silverbulletgroup.com or call 925-930-9436.
Click here to visit Michael's website.

More from Michael Cannon
Sales Messaging Must Fuel Your Sales Cycle Does Yours
Does Sales Messaging Fuel Your Product Life Cycle It Should
The Top Three Sales Messaging Deployment Blunders and What to Do Instead
Answer Your Buyers Key Questions Make Your Sales Messaging Great
The Messaging Mess Billions Wasted Annually on Bad Messaging Separate Your Messaging to Dramatically Improve Sales and Marketing Effectiveness

Related Forum Posts
Online Sales and Marketing vs Traditional
Re: Online Sales and Marketing vs Traditional
Re: QUESTION - What was the last book you read? Would you recomm
LinkedIn Useless
Re: What's the rule on using emoticons?
Share this article. Fund someone's dream.
Share this post and you'll help support entrepreneurs in Africa through our partnership with Kiva. Over
$50,000 raised
and counting -
Please keep sharing!
Learn more.
Featured

Expert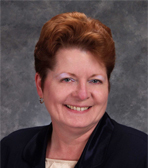 Leanne Hoagland-Smith
@coachlee
Visit website
| | | |
| --- | --- | --- |
| | Like this page? PLEASE +1 it! | |
Newsletter

Get advice & tips from famous business
owners, new articles by entrepreneur
experts, my latest website updates, &
special sneak peaks at what's to come!
Suggestions
Email us
your ideas on how to make our
website more valuable! Thank you Sharon
from
Toronto Salsa Lessons / Classes
for
your suggestions to make the newsletter
look like the website and profile younger
entrepreneurs like Jennifer Lopez.