Your Irresistible Offer - Proposals that convert prospects into buyers
---
---
Free PDF Download
Stop Being so Nice! - Customer service tips when people are stressed - By Jeff Mowatt
---
As a customer, you've no doubt received scads of
sales
pitches from companies trying to sell you something; the vast majority of which you ignore, tune-out, or reject outright. When the tables are turned, and you are the one making the proposal, there are three key elements that will make your offer more compelling. These three components make-up what's known as your Unique Selling Proposition or "USP". When I speak at conferences and for sales and
service
teams, this is one of the simple
tips
I share for converting prospects into buyers. Whether you're making your proposal in person, through a brochure, or on your website, you'll have more impact by including these three elements...
Translate Features into Benefits
Sales often get bogged down in detail when a product or service is overly-described in terms of features rather than benefits. A feature is a physical characteristic of a product or service. A benefit is what that feature does for the user. For example, a feature of an automatic garage door opener is when you push a button, the garage door goes up or down. A benefit is since you no longer have to get out of your car and be exposed to the weather, you save time, possible back injury, and maybe even reduce dry cleaning bills.
In your proposal, be sure to translate your product or service features into benefits. Here's an easy way. Briefly mention the feature, then use these six magic words: "What that means to you is..." Then describe the benefit. Translating features into benefits helps potential buyers fully appreciate the value you're providing.
Describe your Difference
Chances are, there are other suppliers of your kinds of products or services so it's important for customers to know what makes you unique. Rather than trying to explain what you do better than your competition, instead describe what makes you different.
That takes you to the third element of crafting your unique
selling
proposition...
Prove it!
Provide facts, statistics, examples, and testimonials that verify your claims. If your evidence is in the form of a client testimonial, be sure to include the client's full name and company. Otherwise, the 'fact' looks like fiction. Obtaining
customer
endorsements is easy when you do good work. Simply ask for permission from your happy customers to feature their comments. Most people are flattered and will happily consent.
Finish with What's Next
If your proposal is in writing, be clear about the next step. Tell the customer what you want them to do; visit your website, phone you, stop in. If appropriate, also explain what they'll gain by doing this sooner rather than later. Perhaps there's a limited supply, or the offer ends at a certain date. You can also outline options for implementing. I don't recommend however, getting too detailed with implementation plans at this phase. Better to do that after the customer decides they want to move to the next step.
There are lots of other pieces of information you can include proposal. Certainly, your knowledge of your customers' circumstances and challenges is a good place to start. Just make sure that when you get into the substance of your proposal that you add the three elements of the USP. Chances are you'll address a lot of the buyers' unexpressed objections and make them more comfortable doing business with you.
Related Articles
How to Use Irresistible Offers in Your Business
Stress-Free Selling® - Do Your Proposals Sell?
Developing An Effective Marketing Campaign
Top 10 Tips To Having A Successful Joint Venture
Three Vital Direct Mail Tips for the Small Business Owner
Stop Driving Your Customers To The Competition
Internet Copywriting - Make Your Offer Irresistible!
Six Steps to an Effective Business Proposal
Creating an Article Resource Box That Works
Consultants and Service Professionals: How to Create a Winning Proposal
Marketing to Your Customer Types
How to Use Testimonials in Your Business
How To Present Your Business Online
Business Development by the Numbers
3 Amazing Tips To Create A Great Sales Letter
Leads Prospects and the Huge Gap Between
Indecent Proposals
The Invisible Close Sales Nugget: Multiple Offers or One? How Do You Decide?
How Your Offer is Like Dinner
5 Guaranteed Ways To Retain Online Customers & Keep Them Away From Competiton
Free PDF Download
Stop Being so Nice! - Customer service tips when people are stressed - By Jeff Mowatt
About the Author: Jeff Mowatt



RSS for Jeff's articles - Visit Jeff's website
Jeff Mowatt, B.Comm., CSP is an award-winning professional speaker, customer service strategist, and bestselling author of, Becoming a Service Icon in 90 Minutes a Month. His Influence with Ease® column has been syndicated and featured in over 200 business publications including Canadian Manager, HR Reporter, and Commerce and Industry. He has worked with thousands of leaders, professionals, and front-line employees on enhancing the service and sales culture and boosting results with customers. Jeff heads his own training company and his clients include some of the most admired corporations in North America including: Home Depot, Shell Canada, CIBC, and WestJet. The Influence with Ease® approach that Jeff shares with audiences is effortlessly professional. Spiced with humour and dramatic examples, audiences discover how to engender more trust, feel more motivated, and enhance influence with just about anyone. It's powerful, and it's profitable. To obtain your own copy of his book or to inquire about engaging Jeff for your team, visit www.jeffmowatt.com or call 1-800-JMowatt (566-9288).
Click here to visit Jeff's website.

More from Jeff Mowatt
For Openers Five greetings that boost sales to walkin visitors
Motivating your Sales Team Making more sales with fewer calls
The Humility Advantage
Phrases that Pay Simple Statements that Increase your Perceived Value
Creating a Customer Feeding Frenzy 4 tools that make you simply irresistible

Related Forum Posts
Business Card = Money $Machine$!
Re: SEO for your small business: 4 tips
General Guidelines to sale
Important tips for online business
Sssshhhh...Just trying to slip in quietly...
Share this article. Fund someone's dream.
Share this post and you'll help support entrepreneurs in Africa through our partnership with Kiva. Over
$50,000 raised
and counting -
Please keep sharing!
Learn more.
Featured

Expert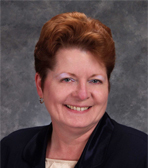 Leanne Hoagland-Smith
@coachlee
Visit website
| | | |
| --- | --- | --- |
| | Like this page? PLEASE +1 it! | |
Newsletter

Get advice & tips from famous business
owners, new articles by entrepreneur
experts, my latest website updates, &
special sneak peaks at what's to come!
Suggestions
Email us
your ideas on how to make our
website more valuable! Thank you Sharon
from
Toronto Salsa Lessons / Classes
for
your suggestions to make the newsletter
look like the website and profile younger
entrepreneurs like Jennifer Lopez.