The "Sales Goals Motivate" Myth
---
---
Free PDF Download
The "Cold Call Presentations" Myth - By Virden Thornton
---
It is impossible to motivate anyone but yourself. All a
sales manager
can do to motivate those members of the sales team, is to set a
climate
where
staff members
motivate themselves. However, some managers sincerely believe that formal goal setting sets a climate for self motivation. And, because managers believe that goal setting motivates, a variety of programs that use goal-setting strategies, like Management by Objectives (MBO), have been widely employed in businesses and professional organizations across the United States and Canada. But, longer term studies of these methods suggest that the success of these programs is minimal at best--because as some observers have found, while on the surface goal setting looks fairly easy. The truth is, that effective goal setting is a difficult skill to master.
Many sales professionals, through a lack of experience at setting appropriate sales objectives, set unrealistic goals, which in turn assures their
failure
long before they even start to execute their plans for achieving them. When they find they are not able to meet the objectives they've set, they not only experience the frustration inherent in failing, but many of them also receive criticism and in some cases, punishment from management. This failure, discourages future goal setting and if given the choice, a
sales professional
will not likely choose to use the goal setting strategies ever again to achieve success. Even when goal setting is used successfully, it is obvious that it is not the goal setting that is the motivator.
It's the attainment of goal that motivates your
sales staff
to improved performance.
Related Articles
10 Greatest Pharmaceutical Sales Myths: Exposed
7 Myths of Sales Success
MYTHS ABOUT MARKETING TO OLDER PEOPLE
Manage Your Salespeople by Working Smart, More Stack Rankings
Why You Hate Cold Calling But Shouldn't: The Common Myths Exposed and Truths Uncovered
The Top Ten Myths And Realities About Business Coaching According To Your Strategic Thinking Coach
Career Passion and Hard Work
5 Hiring Myths You Want To Know About
Motivate Your Salespeople Like Richard Branson
The Genius At Work
Clearing Up The Myths About Strategic Thinking and Planning
Why Small Business Fail
Sales Force
Debunking Franchise Myths
Coaching the Sales Person
Living On The Top of The Mountain
Shattering The 5 Most Dangerous Presentation Myths
5 Ways to Motivate Your Salespeople
Increasing Sales – A Manager's Dilemma
Why Use a Business Coach for Business Development?
Free PDF Download
The "Cold Call Presentations" Myth - By Virden Thornton
About the Author: Virden Thornton



RSS for Virden's articles - Visit Virden's website
VIRDEN J. THORNTON is the founder and President of The $elling Edge®, Inc. a 23 year old firm specializing in sales, customer relations, personal coaching and management training and development. Clients have included Sears Optical, Eastman Kodak, IBM, Deloitte & Touché, Bank One, Jefferson Pilot, and Wal-Mart to name a few. Virden is the author of Prospecting: The Key To Sales Success, Organizing For Sales Success, 101 Sales Management Myths, A Realtor's Success Formula, and two best sellers 101 Sales Myths and Building & Closing The Sale. He also has a video/audio tape training program entitled Close That Sale, published by Thompson Learning. He has also authored a Self-Directed Learning series of sales, coaching & team development, telemarketing and personal productivity training guides. To obtain a substantial discount on two of Virden's new manuals, 101 Sales Myths and Organizing For Sales Success, just go to http://www.TheSellingEdge.com/book1.htm Note: You can contact Virden at virden@TheSellingEdge.com. You can also see an expanded biography at: http://www.TheSellingEdge.com/bio.htm
Click here to visit Virden's website.

More from Virden Thornton
The Canned Sales Pitch Myth
A Sales Success Strategy
Three Keys To Attracting And Retaining Customers Or Clients
Effective TwoWay CommunicationsThe Source of Ethical Control and Persuasion
Converting Sales Training Into Sales Success

Related Forum Posts
Is The E-Myth The Ultimate Franchise Guide?
Re: Set goals that motivate you!
Online Sales and Marketing vs Traditional
Re: Online Sales and Marketing vs Traditional
E-Myth? What's That?
Share this article. Fund someone's dream.
Share this post and you'll help support entrepreneurs in Africa through our partnership with Kiva. Over
$50,000 raised
and counting -
Please keep sharing!
Learn more.
Featured

Expert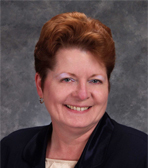 Leanne Hoagland-Smith
@coachlee
Visit website
| | | |
| --- | --- | --- |
| | Like this page? PLEASE +1 it! | |
Newsletter

Get advice & tips from famous business
owners, new articles by entrepreneur
experts, my latest website updates, &
special sneak peaks at what's to come!
Suggestions
Email us
your ideas on how to make our
website more valuable! Thank you Sharon
from
Toronto Salsa Lessons / Classes
for
your suggestions to make the newsletter
look like the website and profile younger
entrepreneurs like Jennifer Lopez.