Presentation Skill
---
---
Free PDF Download
6. Penetration Selling -- Penetrating the Barriers to Commitment - By Harry Frisch
---
Presentation skill, and how to improve upon it, is a surprisingly popular subject.
While there are a great many "tips" and "gimmicks" in each and every field of sales and sales persuasion that one can accumulate on how to go about improving one's
presentation
skill -- there is a far more effective and efficient approach available -- a way that gives immediate and often dramatic results and can get consistently better from there!
There are a small handful of key, underlying basics which fully define the effectiveness of one's presentation, regardless of what sort of product,
service
or idea one is offering to his customer, client or patient. Upon discovering and incorporating these powerful key basics into one's own presentation skill, the number of successful closes one will experience will increase dramatically.
In Chapter 6, Presenting, in the
sales training
manual, HOW TO SELL – Clear and Simple, there is a full listing of the 13 Powerful Points of Presentation Skill – the exact ingredients needed for powerful, effective presentations. They are gone over in an easy-to-understand format, designed for successful application. You will be surprised how simple these ingredients actually are, and how effortlessly they will assist you to improve your presentation skill.
(c) 2006, Harry Frisch, STI Publishing. All Rights Reserved.
Related Articles
Present the Butterflies in Formation
Public Speaker: Do Not Think on Your Feet
Present the Presentation Confidently
Professional Presentation Skills
Presentations - Easy as 1 - 2 - 3
Sell Sell Sell Negotiation Skills are Key
Delivering An Effective Business Presentation Through Exceptional Presentation Skills
Internet Networking Marketing – Do You Know the Basics for Success?
The top ten tips for Presenting Yourself with more Impact
Power Presentations Tips 02: Begin with the end in mind
It Ain't Over 'Til It's Over
Help! I Don't Have Time to Learn Presentation Skills
Harvard Business Review Hit and Then Missed the Mark on Sales
Writing Training, Business Communication Training, Presentation Skills Training And Instruction in Effective Communication
Presenting Yourself With Impact at Work
Presentation Success: The First Question You Must Ask
How to Improve Your Presentation Skills
Power Presentations Tip 01: It's not about you
A Comprehensive Approach to Sales Skill Training
Four of the Most Common Mistakes in Persuasive Speaking
Free PDF Download
6. Penetration Selling -- Penetrating the Barriers to Commitment - By Harry Frisch
About the Author: Harry Frisch



RSS for Harry's articles - Visit Harry's website
Harry Frisch is the author of the popular new sales training book, available at www.HowToSellClearAndSimple.com Mr. Frisch has won numerous awards, selling a remarkably wide range of products and services to all levels of business and industry, as well as retail to the public. (Partial list includes: ReMax real estate, Saturn automobiles, audio-video equipment, specialty clothing, Honda automobiles, self-improvement courses, big ticket in-home sales, fine art by phone sales, door-to-door book sales... just to name a few.) In addition to being a Master Salesman, he is an accomplished writer and humorist, an inspiring educator, an in-demand business consultant, and an expert in the field of human behavior. Mr. Frisch earned his B.A. from Boston University and did his graduate work at the University of Michigan and Hunter College, and has additionally been affiliated with City College of New York (CCNY) and New York University, (NYU). Mr. Frisch is also the author of HOW TO BE A SUPER SALESMAN…and Still Respect Yourself in the Morning, and the powerful HOW TO SELL -- Clear and Simple Course. To receive his newsletter of sales tips, write Newsletter@STIPublishing.com
Click here to visit Harry's website.

More from Harry Frisch
Selling Techniques 101
4 Penetration Selling Penetrating Your Prospects World
Presentation Skill
1 Penetration Selling The Five Steps An Overview
A Comprehensive Approach to Sales Skill Training

Related Forum Posts
Re: 21 Ways To Get New Customers In A Slow Economy
Re: Essential Leadership skills
Re: Internet Users Hbk http://www.internetscamsanonymous.com
Re: Poll: Video Marketing Online, Do you use it?
niche forum categories
Share this article. Fund someone's dream.
Share this post and you'll help support entrepreneurs in Africa through our partnership with Kiva. Over
$50,000 raised
and counting -
Please keep sharing!
Learn more.
Featured

Expert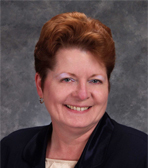 Leanne Hoagland-Smith
@coachlee
Visit website
| | | |
| --- | --- | --- |
| | Like this page? PLEASE +1 it! | |
Newsletter

Get advice & tips from famous business
owners, new articles by entrepreneur
experts, my latest website updates, &
special sneak peaks at what's to come!
Suggestions
Email us
your ideas on how to make our
website more valuable! Thank you Sharon
from
Toronto Salsa Lessons / Classes
for
your suggestions to make the newsletter
look like the website and profile younger
entrepreneurs like Jennifer Lopez.