Are you making the best use of your sales time?
---
---
Free PDF Download
Is 87% of Your Sales Training Investment Wasted? - By Bob Urichuck
---
What is the most important part of our job as salespeople? I think it is to get new business while maintaining what we have. Therefore, if that is the most important part of our job, what do we need to make the difference? Yes, your appropriate behaviour, but that is not the answer I was looking for. Without prospects or customers we have nothing.
Therefore, prospects and customers are the most important component in our jobs. Because of that, we have to be constantly thinking of prospects and clients in terms of when they want to be contacted or visited, what their needs and desires are and what we can do for them in relation to satisfying those needs and desires.
With this in mind, when is the best time for you to be contacting and spending time with prospects and customers. For those selling business to business it is mostly between 9 and 5 business days. Others, like real estate agents or those in business to consumer sales, it is mostly in the evenings and weekends. We have to determine when the best time is to be in contact with out target market and focus in on those times. I like to refer to this as revenue generating time or pay time. Pay time is that time of day when you can be in contact with customers, because that is where your revenue is coming from. So, let's define pay time behaviors as those behaviors that lead us to the accomplishment of our
goals
or
sales
quotas. This would include networking, prospecting, telephone, follow up, face to face, presentations, customer service, and so on. Take a moment and identify the pay time behaviors that you need to conduct on a daily basis to meet your goals.
Now let's take a look at when these pay time behaviours should be conducted. As a salesperson, your job is to be proactive wherever possible and reactive less frequently. You know when your customers prefer to be called on. If you are selling business to business, you know that Monday mornings and Friday afternoons are not the best of times to be calling on prospects or clients. However, other times during the week are. Your job is to identify the best times to be in contact with your target market and to carry out those pay time behaviours during those times.
There is also the opposite side of pay time behaviour and that relates to the behaviour that is required that generates absolutely no revenue - no pay time behaviours. These are the things we have to do as
salespeople
- fill out call reports, write letters, send and reply to e-mail messages, complete and submit expense reports, attend sales meetings, training and attend to other corporate demands. None of these activities of behavior will lead to generating more revenue or pay, but have to be done.
It is these no-pay time behaviours that you have to control. You still have to do them, but it is when you do them that will make the difference. You must not ever do no pay time activities during pay time. Do no pay time activities during no pay time - when you can't be with a prospect or customer or generate any revenue. Times like before or after closing hours, holidays, weekend, etc.
Way too many salespeople do not manage their time well. They use no pay time behaviours as excuses to avoid pay time behaviour. Manage you behaviour activity during the appropriate pay and no pay times and you will generate more sales, revenue and goal results.
Related Articles
UK Sales Coaching For Sales Managers - A 60 second tool
The ONE THING That Sets Top Sales People Apart From the Pack
Why he's not making Clickbank sales on his blog?
What Seagulls Can Teach You About Top Sales Leadership
Empower Your Sales People By Providing Them With Positive Behavioral Feedback
The Forgotten Art of Conversation
SALES & MARKETING - ARE THEY COMPATIBLE FOR MARKET SUCCESS?
How To Make Your Product Stand Out From The Crowd
Every Time Without Fail Focus Trumps Intention To Increase Sales
Why Follow a Sales Process?
How Sales Is More About Playing the Odds Than You Might Think
The Sales Number Game Continues
First Sell What the Customer Wants; Not What You Want to Win More Sales
The 3-Most Powerful Words in Sales
By Knowing Exactly Whom You Are Selling Will Increase Sales
Top 7 Sales Skills to Increase Sales in 2009 Regardless of the Economy
Selling As It Should Be
Sales are Down… What is the Boss Going to Say? Nothing!
FAB Selling is Dead and Sales People Need to Work Smarter
Sales Success Tip-You MUST Know the Answer to This Question
Free PDF Download
Is 87% of Your Sales Training Investment Wasted? - By Bob Urichuck
About the Author: Bob Urichuck



RSS for Bob's articles - Visit Bob's website
To download your complimentary White Paper "The New Economy of Buyers, Why Traditional and Consultative Selling Methods No Longer Work", visit http://www.BobU.com

Bob Urichuck is an internationally renowned Velocity Selling Specialist.

For the last 15-years he has worked with fortune 500 companies and mid size businesses, To Inspire, Empower and Add Sales Velocity to Their Bottom Line.

Sales Velocity. Your Bottom Line. Our Passion


Bob Urichuck, is a Canadian and the author of two best-selling books, Disciplined for Life, You Are the Author of Your Future and Up Your Bottom Line, through the Velocity Selling System. He is also a contributor to the book Sales Gurus Speak Out.
Bob has been recognized as an International Sales Expert and ranked # 7 in they World's Top 30 Sales Gurus. Bob was named Consummate Speaker of the year (2000), and awarded Platinum Speaker Status by Meeting Professionals International (MPI). Bob is a Certified Master Trainer (CMT) and Certified Sales Professional (CSP), and he holds a diploma in Adult Learning from St. Francis Xavier University. Bob is the founding president of the Canadian Association of Professional Speakers (CAPS), Ottawa Chapter.

Using Singapore, Dubai and Ottawa as his ongoing hubs, Bob has spoken in over 1,000 cities in over 30 countries to audiences with as many as 10,000 participants in one event. Bob has also written articles and appeared in a variety of print media internationally and is regularly interviewed on national radio and TV programs in his home country and internationally.
His extensive travels have inspired him to work toward a better world on many levels. He is a certified social entrepreneur.
Bob is a catalyst for constant improvement and a cultivator of human potential. His purpose is to inspire, educate and empower people and organizations globally to significantly increase their performance capability while constantly improving the quality of their lives and the lives of others with whom they come in contact.


Click here to visit Bob's website.

More from Bob Urichuck
Is Your Sales Training Missing These Ingredients
A Sales Process is as simple as ABC
Want to UP Your Bottom Line Quickly in Todays New Economy of Buyers
Is Fear Stopping You from Moving Forward
Improve with Discipline and Persevere

Related Forum Posts
Re: Question: What has been your biggest business challenge?
20% increase
Re: From $0.30 to $300 / Day on Google AdSense Part 1 - How To M
Re: Impact of Mobiles in our Lives
Re: Is Ewen Chia a SCAM artist?
Share this article. Fund someone's dream.
Share this post and you'll help support entrepreneurs in Africa through our partnership with Kiva. Over
$50,000 raised
and counting -
Please keep sharing!
Learn more.
Featured

Expert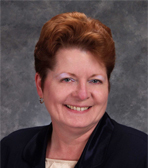 Leanne Hoagland-Smith
@coachlee
Visit website
| | | |
| --- | --- | --- |
| | Like this page? PLEASE +1 it! | |
Newsletter

Get advice & tips from famous business
owners, new articles by entrepreneur
experts, my latest website updates, &
special sneak peaks at what's to come!
Suggestions
Email us
your ideas on how to make our
website more valuable! Thank you Sharon
from
Toronto Salsa Lessons / Classes
for
your suggestions to make the newsletter
look like the website and profile younger
entrepreneurs like Jennifer Lopez.