Customer Service Revealling the 5 Secrets to Success
---
---
Free PDF Download
Customer Service - be an Ambassador for Your Company - By Frank O`Toole
---
Since I started in customer service staff in various
customer service training
courses I always tell my trainees to remember to treat every customer as though they are just about to sign my pay check because when serving customers that is exactly what customers do. As a
customer service skills
trainer I recognise how telecare service providers are called upon to do a number of different jobs roles. Depending on your callers needs, their emotional state and their situation. I do realise that it sounds like there are a lot of factors involved in telecare service however if you know what these roles are then you will have no problem fulfilling them.
These roles are;
The Host. It is known in customer service that all relationships require trust and co-operation. Your role is to make customers feel welcomed. On customer service training courses we often speak about how you would welcome people into your home and treat them as a guest. You take on the role of a host to make people feel comfortable welcomed and important.
A little bit of small talk would go a long way also to allow them to realise that you are human too. If you have helped the customer then allow them to take your personal work e-mail address so that they can call you if there are any further complications.
The Teacher. This is when you give the customer some instructions to enable them to mend their predicament. To do this professionally you will have to be aware of the product and facts and be consistent in knowing what they need to know. This then leads you to be able to teach the customer which consequently leads to a better formed relationship which in turn results in loyal customers.
The Detective. You will take a lot of information in one day from your customers. This can overload you and on customer service training courses this pat of the customer service role is often the one that people find difficult. A great strength that customer service courses will teach you as a detective is to always get your facts straight by asking questions such as what happened, where, when and how so that you can clarify the situation. Then confirm that you have the right information. This allows the customer feel as though they have been taken into account and listened to. Once the problem is solved, case closed.
The Healer. You need to reduce the customer's distress to empower them to express their concerns or difficulties. To do this you need to understand that the customer is frustrated and disappointed in your company's service. They may have had a broken promise in which case this should be admitted and apologised for. To prevent this you are always taught on customer service training courses the need to under promise and over deliver to ensure the commitment will be followed through on.
The Advocate. Many people on customer service skills courses will say that the key to effective customer service skills is to remember that you are the voice of your company as well as being the voice of the customer to the company. When representing your customer to your company you need to state boldly and clearly in writing what the problem is as actions speak louder than words. The key is to use specific numbers to indicate the problem not broad generalization, get personal as these are people you are working with not numbers.
Through customer service training courses you will see that customers do not want to be dealt with or handled, they want to be helped and empowered through the problem by helpful hosts, teachers, detectives, healers and advocates.
Related Articles
Success Isn't Magic
Motivate Your Customer Service Team for Outstanding Customer Service: Six Secrets of Customer Service Motivation
No More Secrets
The secret to success
5 Simple Yet Efficient Affiliate Marketing Secrets
Installment 2 of the Top 10 Secrets of small business revealed
Customer Service Secrets: Six Secrets of Outstanding Customer Satisfaction
Top-10 Secrets of: Sustainable Small Business Growth
3 Secrets To Attracting More Wealth
Secrets of Internet Marketing Millionaires! ~WHAT 97% OF MARKETERS DON'T DO
Sales Success Tip-You MUST Know the Answer to This Question
Book Review: The Yes Factor - Secrets of Persuasive Communication
The Role of Customer Service in Business Success
A Marketing Lesson From The Godfather
Can You Keep a Secret? Tips to Protect Confidential Company Info
Eight Customer Service Secrets to "Jumpstarting" Your Customer Service During Challenging Times!
Hear Our Interview Of Melinda Emerson Share Her Secrets To Business Success
3 Tips for Customer Service Excellence
The Secrets to Creating Customer Satisfaction
Sales and Marketing Common Sense
Free PDF Download
Customer Service - be an Ambassador for Your Company - By Frank O`Toole
About the Author: Frank O`Toole



RSS for Frank's articles - Visit Frank's website
Frank O`Toole is a well known and well respected trainer across the UK and Ireland. Through his sheer determination and hard work Frank has built an incredibly succesfull business in Training courses. With www.premiertrainingcourses.co.uk becoming one of the top rated sites it is clear to see why Frank has remained number 1 in his development of Training courses.
Click here to visit Frank's website.

More from Frank O`Toole
Succeed in your Sales Everyday
Win in your Sales Everyday
Premature Presentation How to avoid it
Communication Categories Which one are you
Learn the Powers of Effective Communication

Related Forum Posts
Re: Service Or Product?
Marketers, Learn What You Can, Cannot Control Online
Wearing different hats in Business
Re: Two Useful Books To Help You Focus On The CLIENT
Re: What would you do with your last $1000?
Share this article. Fund someone's dream.
Share this post and you'll help support entrepreneurs in Africa through our partnership with Kiva. Over
$50,000 raised
and counting -
Please keep sharing!
Learn more.
Featured

Expert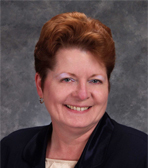 Leanne Hoagland-Smith
@coachlee
Visit website
| | | |
| --- | --- | --- |
| | Like this page? PLEASE +1 it! | |
Newsletter

Get advice & tips from famous business
owners, new articles by entrepreneur
experts, my latest website updates, &
special sneak peaks at what's to come!
Suggestions
Email us
your ideas on how to make our
website more valuable! Thank you Sharon
from
Toronto Salsa Lessons / Classes
for
your suggestions to make the newsletter
look like the website and profile younger
entrepreneurs like Jennifer Lopez.