Market Focus – the Proposition
---
---
Free PDF Download
Mergers and Acquisitions - a sellers' guide for SMEs - By Phil Shipperlee
---
Market focus; the essential foundation to how and where you get your business. Simplistically, you need to look at what you sell (your proposition), who you should be selling it to (your
target
market) and how you get there (the routes to market).
Do you know what you sell? I can hear you say, "Of course we do, this is stupid I am not going to waste time reading any more of this". Not so fast; so you know what you sell, but do you know what your customers really buy? Research shows that there is often a disconnect between what a customer actually buys and what the supplier believes they have sold.
Who wants to buy a drill anymore? They want the means to make holes in any material and in any circumstances. The adverts may briefly show someone using the drill but will focus more on the new shelf for displaying the family photographs, book collection or CDs.
The disconnect between your perception of what you sell and what your
prospect
wants or needs, will lead to poor targeting, poor
proposition
presentation, missed opportunities and a higher than necessary failure rate on bids. All of this adds up to wasted time, wasted money, ineffective and inefficient selling activities and worst of all missed targets.
So, it's all about striking a workable balance between what you are able to supply and what the prospects and customers need and will be willing to buy.
Your Proposition – What is it that you sell?
When defining your proposition, you need to consider what your prospects and customers actually need and want rather than simply focusing on what you can supply.
When presenting your proposition, you must communicate to your prospect the value they can derive from making the purchase from you. They need to know that you understand their business issues and you must demonstrate this by presenting your proposition in a format that says "we know and understand your problems, and this is how we solve them for you". This not only enables you to present your proposition in an attractive manner, it also enables you to differentiate yourself from the competition without directly saying detrimental things about them (never a good move!).
Whoever does your selling must therefore be able to articulate the value of your proposition to your prospects. To present your proposition in a format that identifies a clear benefit to the customer which will then provide them with the incentive to proceed further with you, you must first uncover their real needs and wants through a process of carefully structured questioning and listening.
Tips:
* Creating a
qualification
process will provide a framework and structure for the questions that must be asked.
* When defining a benefit, it is the customer's perspective that matters.
* Understand the job role of the prospect and their specific areas of interest to better understand their perspective of value, e.g. Total Cost of Acquisition, Total Cost of Ownership or Return on Investment.
* Don't assume that a detailed explanation of the minutia will excite the prospect as much as it does you.
* When submitting to a "technical" evaluation, don't forget you must also create and present a well structured business case to support your proposal.
* Remember that what you provide may be part of a larger project. Understanding where your solution will fit in the greater scheme of things is very important.
* If you fail to present your proposition in terms of the value to the prospect, they are likely to make a decision based mainly or solely on the price.
Copyright © Performative plc 2001-2006. All rights reserved.
Related Articles
Market Focus – Who will buy ?
How to Choose a Value Proposition
Developing a Value Proposition
Sales Coaching – How to Find Clients
How To Do Effective Local Marketing & Advertising
Match Your Message To Your Market - A Unique Selling Proposition
Three Value Disciplines --- Which One Defines Your Company?
What is a Value Proposition?
Market Positioning And How It Effects Your Online Business
How to Have a Unique Selling Proposition for you Online Affiliate Marketing Business
Death of the Unique Selling Proposition
Effective VoiceMail Messaging: Do's and Don'ts
The Value of a Value Propostion
Timely Tips for Unlocking Great Sales in Today's Tough Economy
Face Off: Value Propositions vs. Sales Messaging - Why Your Value Prop Is Losing and What to Do About It
5S Applied to the CEO Role
Help, I Urgently Need to Increase Sales
Is franchisee enquiry dropping?
Market Leadership
Personal Branding: Have You Identified Your Niche?
Free PDF Download
Mergers and Acquisitions - a sellers' guide for SMEs - By Phil Shipperlee
About the Author: Phil Shipperlee



RSS for Phil's articles - Visit Phil's website
Phil Shipperlee, CEO and Founder of Performative, started in sales with Olivetti in 1969 and progressed to senior roles in Sales & Marketing in the Software & IT Services sector; UK country manager, head of global sales & marketing based in the USA, head of European operations (UK, France, Benelux, Germany and Italy). Phil was instrumental in creating a selling process integrating 12 acquisitions and used throughout operations in North America, UK, Europe, Australia, Japan and India. Since 1980 he has built and run several successful businesses. Performative provide business performance improvement solutions to companies across the UK. There is an indisputable link between the overall performance of the whole business and the performance of the sales operation, hence, our core focus commences in the sales operation but also looks upward to the Board and its strategy, and outward at the integration of the selling operation with the rest of the organisation. Special areas of knowledge: the creation of high performance selling operations within any corporate environment, solving the business issues of SMEs, using and selling offshore solutions, M&A, post-acquisition integration.
Click here to visit Phil's website.

More from Phil Shipperlee
Mergers and Acquisitions a buyers guide for SMEs
Opportunity Pursuit part 3 keeping a finger on the pulse
GotoMarket model the value chain
Creating Customers plan the relationship
Mergers and Acquisitions a sellers guide for SMEs

Related Forum Posts
Re: This is Marketing Warfare!
Re: How should i promote a new website?
Re: Ideas For Business
Re: Do Women Play the Stock Market?
Re: Quote of the Day - ?"Where focus goes energy flows." - Tony
Share this article. Fund someone's dream.
Share this post and you'll help support entrepreneurs in Africa through our partnership with Kiva. Over
$50,000 raised
and counting -
Please keep sharing!
Learn more.
Featured

Expert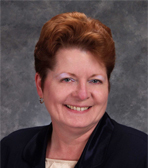 Leanne Hoagland-Smith
@coachlee
Visit website
| | | |
| --- | --- | --- |
| | Like this page? PLEASE +1 it! | |
Newsletter

Get advice & tips from famous business
owners, new articles by entrepreneur
experts, my latest website updates, &
special sneak peaks at what's to come!
Suggestions
Email us
your ideas on how to make our
website more valuable! Thank you Sharon
from
Toronto Salsa Lessons / Classes
for
your suggestions to make the newsletter
look like the website and profile younger
entrepreneurs like Jennifer Lopez.