Three Simple Techniques to Increase Sales
---
---
Free PDF Download
Where Do Business Opportunities Lie in Social Media? - By Tim Hagen
---
When it comes to making sales, you need more than luck. While it doesn't hurt to have it, you need to have product knowledge and the ability to sell. Salespeople need to have great communication skills and be memorable. There are three techniques that a great salesperson uses to get in front of customers and make sales. 1. Create an online presence.
It is important that customers have access to you and your company, and these days, customers will go out and look for a service they need on their own. Create a website. Get involved on Twitter, LinkedIn and Facebook. Write blogs and whitepapers. All these tools allow customers to easily find you. When you are constantly putting out information, your SEO increases and you move up the Google ranks. Make sure your website is easy to navigate and your blogs and whitepapers have good, reliable content that people will want to read.
2. Be engaged.
When you are engaged with your customers, you are developing a bond. It pays off in the end to take the time to find out specifics about your clients. If you send them articles of interest, they are more likely to believe that you have their best interest at heart and that they can rely on you. However, it is not only beneficial to be engaged with your customers; it also helps to be active in groups and discussion on
social media
site such as LinkedIn. Join groups and participate in them. By doing this, you create credibility.
3. Communicate with your customers.
This is more than just sending them articles of interest. Follow-up with your customer. Find out if they have any questions or concerns. Make sure they are enjoying their product. If you are in constant communication with your customer, then they will be more likely to come back to you in the future. You can also include surveys on your website. This allows for constant feedback, and it will keep you aware of how your clients feel about your product or service.
Related Articles
Sales Training Techniques that Work!
Cold Calling Techniques
Sales Prospecting Techniques
Increase Website Traffic
Top 10 reasons for NOT providing sales training and education
TRADITIONAL SALES TRAINING LEADS TO DECLINE IN SALES
The easy way to close more sales
Does SEO Create More Sales?
How to Win More Sales
The Close
Use NLP selling techniques to increase your sales
Sales Training - short term or long term success?
Selling Techniques 101
How to Maximize Your Sales Success
How to Select Professional Sales Training
Three Proven Methods To Turn Around Your Sales Underachievers
Sales Training Courses that Bring Lead Generations to Life
How to Increase Your Sales Performance
Sales Training for the B2B Sales Team
Selling As It Should Be
Free PDF Download
Where Do Business Opportunities Lie in Social Media? - By Tim Hagen
About the Author: Tim Hagen



RSS for Tim's articles - Visit Tim's website
Business coaching and adult education expert, Tim Hagen, has been in the consulting industry for more that 15 years. He specializes in employee coaching and training reinforcement. His Progress Coaching system, and Training Generator technology have revolutionized the idea of effective training. His services focus on sustainable employee development and growth, leading to increased return on employee training investments.



Tim Hagen
Sales Progress LLC
262-240-1077
Tim@salesprogress.com


Click here to visit Tim's website.

More from Tim Hagen
Handling Price Objections Should Not Mean Price Reduction
6 Methods of Training Reinforcement
Create a Great Sales Training Program
So You Think You Can Sell
Its Always Sunnyin the Workplace

Related Forum Posts
Online Sales and Marketing vs Traditional
Re: Host of Marketing Made Simple TV
Re: Online Sales and Marketing vs Traditional
Re: Alexa Rank - How To Get A Better Alexa Ranking
Re: Bad SEO techniques?
Share this article. Fund someone's dream.
Share this post and you'll help support entrepreneurs in Africa through our partnership with Kiva. Over
$50,000 raised
and counting -
Please keep sharing!
Learn more.
Featured

Expert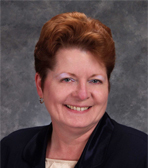 Leanne Hoagland-Smith
@coachlee
Visit website
| | | |
| --- | --- | --- |
| | Like this page? PLEASE +1 it! | |
Newsletter

Get advice & tips from famous business
owners, new articles by entrepreneur
experts, my latest website updates, &
special sneak peaks at what's to come!
Suggestions
Email us
your ideas on how to make our
website more valuable! Thank you Sharon
from
Toronto Salsa Lessons / Classes
for
your suggestions to make the newsletter
look like the website and profile younger
entrepreneurs like Jennifer Lopez.