Tips for Effective Appointment Setting - Objections Handling Overview
---
---
Free PDF Download
Telemarketing Services: Per Hour Versus Per Appointment Compensation - By Adam Fridman
---
Going deeper into this line of thought – it is the inability to handle conversations and to address issues or concerns that are masked as objections!
So then, what is an objection?
An objection is an issue or concern that may be manifested in several ways:
✓ It can be displayed as hostility towards the person
✓ An immovable thinking or a paradigm on an issue or concern.
✓ A simple and direct "no" answer to a question.
✓ An excuse or an alibi, the avoidance of agreeing.
✓ An answer as to why some things are better than others and why your offer could not measure up to what is currently being considered a better option.
Let me put it this way, an objection is an issue or concern that are masked in many different ways and forms. The key thing to remember is that it is an issue or concern that was not resolved to the satisfaction of the prospect resulting to a negative response.
Why is it important to learn how to handle objections? What are the benefits of mastering objection handling?
✓ It allows both parties to respond in clear, concise terms and addressing the issues and concerns in a precise manner.
✓ It provides a good sense of intellectual and emotional well-being for both prospect and customer service representative.
✓ It promotes the productive use of time.
✓ It increases the effectiveness of the customer service representative which means better results.
How can we improve our objection handling skills? There are several ways to handle objections effectively:
✓ Being familiar with the communication process and communication responses.
✓ Learning the handling objections process.
✓ Acquiring the skills needed for effective objection handling.
✓ Knowing the techniques to objection handling closing.
Now you can see that effective objections handling is built upon a framework very much similar to an illustration of a car. All the components of a car are bolted onto its frame. Without it, it cannot be completed much more function as intended. All parts work and function together as a whole.
Going back to effective objections handling, there are several parts woven together that can be broken down and mastered piece by piece. Learning and mastering objections handling does not only make you a highly effective customer service representative – it makes you a good communicator – an attribute that you will find very useful and practical in your day-to-day conversation with anybody you meet. It is a powerful secret that gets people attracted to you.
Related Articles
Handling Objections in Four Simple Steps (Really)
Handling the Greatest Source of Failed Closes
Tips for Effective Appointment Setting – Handling Objections and Listening Skills
Tips for Effective Appointment Setting – Reducing Objection Opportunities
Most Frequently Requested Help
Do You Need Sales Skills to Be Effective at Real Estate Prospecting?
How to Secure an Appointment that Sticks
Appointment Setting Strategies for Women
How to Handle the "I Am Not Interested" Objection
How To Successfully Handle Objections
10th of the 10 Kurlan Sales Competencies That are Key to Building a Sales Culture
DON'T LET OBJECTIONS BE THE "KISS OF DEATH" TO YOUR SALE...
Tips for Effective Appointment Setting
The 5-Step Method of Handling Objections
Avoid B2B Appointment Setting Mistakes
Your Million-Dollar Testimonial Strategy: Using Testimonials to Counter Objections
6. Penetration Selling -- Penetrating the Barriers to Commitment
How to avoid objections during your sales presentation
Pre Sales Call Checklist Module Six: Preparing for Objections
Sales Assessment
Free PDF Download
Telemarketing Services: Per Hour Versus Per Appointment Compensation - By Adam Fridman
About the Author: Adam Fridman



RSS for Adam's articles - Visit Adam's website
Adam Fridman
Founder
www.idea2result.com
appointment setters
3403 N. Ridge Arlington Heights, IL 60004 T: 888.495.5666
F: 847.750.0393
M: 847.881.6788


Click here to visit Adam's website.

More from Adam Fridman
How Do I Know My Home Based Telemarketing Services is doing its Job
Appointment Setting Illusion 1 Groundless Projections of Results
Telemarketing Services for Unconventional and Commodity Products or Services
The Rewards of Global Virtual Teams
Developing Telemarketing Success Script Based or Free Flowing

Related Forum Posts
Re: Internet Marketing Dashboard for Business Owners
Business Tips
Financial investment plans
Re: How do you monitor what people say about you in the web?
Re: What is Your Favorite Thing About Owning A Business?
Share this article. Fund someone's dream.
Share this post and you'll help support entrepreneurs in Africa through our partnership with Kiva. Over
$50,000 raised
and counting -
Please keep sharing!
Learn more.
Featured

Expert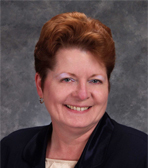 Leanne Hoagland-Smith
@coachlee
Visit website
| | | |
| --- | --- | --- |
| | Like this page? PLEASE +1 it! | |
Newsletter

Get advice & tips from famous business
owners, new articles by entrepreneur
experts, my latest website updates, &
special sneak peaks at what's to come!
Suggestions
Email us
your ideas on how to make our
website more valuable! Thank you Sharon
from
Toronto Salsa Lessons / Classes
for
your suggestions to make the newsletter
look like the website and profile younger
entrepreneurs like Jennifer Lopez.