Execution - Kill IT!
---
---
Free PDF Download
The Bipolar Roller Coaster - By Sean Moffett
---
As I have said before
excellence
is a choice. A choice we must make. It is our responsibility to live beyond our
potential
to realize the true
greatness
we all have been given. 3E Personal Excellence is found first in Personal Expertise as discussed in my last blog 'Expertise & the "IT" factor'. We must
engage
in taking our
expertise
– our confidence, our ability to BE the
difference
while doing what no one else will
do
happily and bring
it
to
life
through the second E: Personal Execution. We must kill it!
Personal
execution
is the ability to use our expertise to breathe vitality, life, soul and huge
passion
into our interactions. Setting our personal excellence benchmark is not found in average interactions. It's found in the
extraordinary
execution of our lives in everyday interactions. We change lives simply through being the
best
in every moment. I heard my
mentor
ask a client, "Are you a criminal or a liar" while trying to shake someone's supposed
reality
into true consciousness. I loved the metaphor because it made such sense. He was really asking 'are you stealing from your family, business, life and experiences by not doing
everything
you are capable to do or are you lying by saying you are when the proof is not in the pudding'. When we execute our personal lives at exceptional levels we open the doors to full the
engagement
of our experiences. We open the flood gates of abundance in our lives. Here are the 3 steps to killer personal execution;
1. Over promise and over deliver
. How many times have you been told one thing and something far less moving was delivered? How did that feel? Awful right? Disappointing for sure. I have even heard
business
people say proudly, "We UNDER promise and then
deliver
over the under promise and we
look
great." No you look stupid! Here's the key – we must promise more than we think possible and more than we think the person on the other end is expecting then do whatever it takes to ensure we provide more than we said we would. This is the first key to Massive Personal Excellence.
2. Create the WOW factor constantly
. When we over promise and over deliver we can't help but create a WOW factor. But there is more to it. The WOW factor is also an attitude. A deliverable. It's about what we give to the universe we live in. It's in our presence and demeanor. It's in our dress and decorum. We all have a brand and our brand must WOW. This is executing on our expertise – it creates an
amazing
experience
for others as well as ourselves.
3. Smash the Walls.
Doubt and fear are the shackles to executing personal excellence. We choose not to engage in 3E personal excellence for many reasons but they all seem to boil down to fear. What will people think? Will I be ridiculed? What if I fail? It's time to smash the walls of our fear and doubt. When we live with true
confidence
and execute our lives in such a way it improves the lives of others – there is nothing to fear. This is an amazing and beautiful gift. Do not allow fear to stop the realization of potential and greatness.
There is a
process
and
strategy
and to seeing our lives be more than we ever thought possible. We must choose to engage excellence. We must do whatever it takes. When we choose excellence for ourselves we create the third E which is the lynch pin to the entire process. When the third E is developed and delivered – our wildest dreams come true.
Related Articles
A, B, C's of Execution
Execution - The Power of Getting Things Done.
12 Steps to Implementing Anything in Your Business: Overview
False Dichotomy! (If Anything, Backwards!)
If You're So Good, Stop Thinking So Damn Much
Judgment Recovery Texas - Judgment Writs of Execution!
Go, Coach!
LEADERSHIP IS CREATIVE THINKING NOT REACTIVE THINKING
12 Steps to Implementing Anything in Your Business: Step One: Take Responsibility
How True Leaders Execute Plans Without Fail & Celebrate Their Victories
Why Do Business Strategies Fail?
LEADERS LOVE FORMULA : TALENT+ EXECUTION.
LEADERSHIP IS ALWAYS CREATIVE THINKING NEVER REACTIVE THINKING.
Lesson #3: The Essential Lies in the Execution
Execution Rhythm Encourages Effective Business Communication
Shackled to Our Own Ideas
12 Steps to Implementing Anything in Your Business: Step Two: Define Your Assignment in Writing
Execute Your Strategic Framework Part I
Never allow someone to kill your dreams.
Service Professionals Can Increase Sales By Swapping the Elephant Gun for the Fly Swatter
Free PDF Download
The Bipolar Roller Coaster - By Sean Moffett
About the Author: Sean Moffett



RSS for Sean's articles - Visit Sean's website
Excellence and success are Sean Moffett's passion. Sean Moffett is a proven sales expert. For 20 years Sean has honed his sales skills representing many world-renowned brands while leading, training, and motivating his teams to achieve award-winning results. Amongst Sean's many honors he has been recognized as the National Sales Champion for BMW Canada and as a 40 under 40 business award winner. While excelling in the marketplace he set his sights on building and growing a million dollar real estate investment business which he successfully achieved within 3 years of inception. Having achieved great personal success, Sean found himself driven by the desire to see other's trained, motivated and empowered to become better than they ever imagined. Out of this passion, Sean launched The Moffett Company - a company focused on teaching, training and mentoring individuals and businesses on how they can achieve greater results by employing his proven training techniques. As a top tier communicator, blogger, writer, and electrifying speaker Sean provides practical training, real-time examples, and relevant insights for success in today's New Economy. Expertise. Execution. Experience. Sean Moffett
Click here to visit Sean's website.

More from Sean Moffett
Unforgettable Thats What You Are The 3 Ingredients to a World Class Experience
Expertise and the IT factor
Are You Showing The Love
Whats the Difference
Lessons from my Rock Star Advisor

Related Forum Posts
Different Hats
Share this article. Fund someone's dream.
Share this post and you'll help support entrepreneurs in Africa through our partnership with Kiva. Over
$50,000 raised
and counting -
Please keep sharing!
Learn more.
Featured

Expert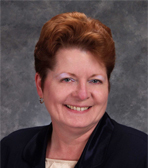 Leanne Hoagland-Smith
@coachlee
Visit website
| | | |
| --- | --- | --- |
| | Like this page? PLEASE +1 it! | |
Newsletter

Get advice & tips from famous business
owners, new articles by entrepreneur
experts, my latest website updates, &
special sneak peaks at what's to come!
Suggestions
Email us
your ideas on how to make our
website more valuable! Thank you Sharon
from
Toronto Salsa Lessons / Classes
for
your suggestions to make the newsletter
look like the website and profile younger
entrepreneurs like Jennifer Lopez.