Personal Branding: Seven Social Media Branding Mistakes
---
---
Free PDF Download
Personal Branding: Donít Be Afraid to Shake Up Your Market - By Nick Nanton
---
The development of social mediahas been fantastic for the purpose of personal branding. Social media has made it possible for anyone with internet access to build an incredible personal brand. But that doesn't mean it doesn't have drawbacks. The reality is that, as rapidly as social media can build your personal brand, it can tear it apart. Today I'm going to cover several common social media branding mistakes to watch out for:
1. Inappropriate pictures and/or statements.
This one is obvious, but it has to be covered. Social media sites make it easy to share an opinion or a picture—to the point where if you're not careful, you'll post something you shouldn't have without even thinking about it. A compromising picture or an inappropriate remark can destroy your brand… and possibly your career. Be careful!
2. Inconsistency.
Remember, you can't be everything to everyone. Your brand needs to be centered on a few specific traits. Don't over extend your brand. Focus on the core of your brand and reinforce it constantly.
3. Misunderstanding your audience.
Who are you targeting? Facebook has a different
audience
than Twitter, which has a different audience than LinkedIn. Know who you are reaching in each space and tailor your message appropriately. For instance, your audience on LinkedIn is going to consist primarily of professionals while your Twitter
followers
will be a mix of friends, colleagues, family and others. Your contacts on LinkedIn probably don't want to know what you had for dinner last night—your Twitter followers might. Know who you're reaching!
4. Negativity.
Excessive negativity will poison your personal brand. Nobody enjoys constant complaining—so be careful about saying anything negative. Not only is it a turnoff to most people, but complaining about your boss or your clients is a sure way to chase other employers or clients away.
5. Inward focus.
Don't make your social media presence all about you. What are you doing to help others? If you have a great experience with a certain retailer, share it with the world! If a friend makes a great post on Twitter, retweet it! Compliment others whenever the opportunity arises. In addition to being the right thing to do, demonstrating your selflessness makes you much more appealing to others.
6. Advertising.
Nobody joins Twitter, Facebook, or LinkedIn because they need more sales pitches in their life. Be social. Get to know others. Display your personality. The
relationships
you build will be far more beneficial to your business or your career than any sales pitch will be—especially since most people will ignore a sales pitch without even thinking about it.
7. Not committing.
You can't build a strong personal brand through social media without putting in the time. Tweeting three times a week is simply not enough. You need to be active nearly every day—several times a day, if possible. There are lots of people out there—if you aren't active, you'll be lost in the crowd.
Related Articles
Personal Branding Basics
Build a Better Career With a Strong Personal Brand
Develop Social Media Sites for Personal Branding
IS SOCIAL MEDIA RIGHT FOR YOU ?
What Is Personal Branding And How Do you Do It?
What is Personal Branding?
Defining Your Brand For The Interview
How to Use Personal Branding for a Competitive Edge
Personal Branding on a Budget
Personal Branding 101: Six Classic Branding Mistakes to Avoid
Social Media Marketing is Branding
Keys to Personal Branding Success, Part Two
Personal Branding Ė How to Influence the Way Others See You
How Good Is Your Branding?
6 Sure-Fire Online Branding Techniques for Small Businesses
Personal Branding Tip
Becoming an Expert With Personal Branding
Effective Branding Solution That Perk Up Your Online Business Ventures
Branding: 7 Important Questions and the Straight Answers
The definition of branding
Free PDF Download
Personal Branding: Donít Be Afraid to Shake Up Your Market - By Nick Nanton
About the Author: Nick Nanton



RSS for Nick's articles - Visit Nick's website
An Emmy Award Winning Director and Producer, Nick Nanton, Esq., is known as The Celebrity Lawyer and Agent to top Celebrity Experts for his role in developing and marketing business and professional experts, through personal branding, media, marketing and PR to help them gain credibility and recognition for their accomplishments. Nick is recognized as the nation's leading expert on personal branding as Fast Company Magazine's Expert Blogger on the subject and lectures regularly on the topic at major universities around the world.
Click here to visit Nick's website.

More from Nick Nanton
Revolutionize Your Business Stop Competing on Price
Does Your Brand Resonate With Your Customers
Personal Branding Tell Your Story on Twitter
Celebrity Branding You The 8th Deadly Sin ThoughtSourcing
The Downfall of the Institution the Rise of the Personal Brand and How Its Changing the Game

Related Forum Posts
Re: Kevin needs "social glue" ideas
Re: Kevin needs "social glue" ideas
Re: UPDATES: New Campaign! New Layout! New Ideas!
Re: Marketing 2.0 - What Are Your Thoughts
Re: What is your Business?
Share this article. Fund someone's dream.
Share this post and you'll help support entrepreneurs in Africa through our partnership with Kiva. Over
$50,000 raised
and counting -
Please keep sharing!
Learn more.
Featured

Expert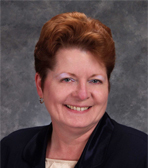 Leanne Hoagland-Smith
@coachlee
Visit website
| | | |
| --- | --- | --- |
| | Like this page? PLEASE +1 it! | |
Newsletter

Get advice & tips from famous business
owners, new articles by entrepreneur
experts, my latest website updates, &
special sneak peaks at what's to come!
Suggestions
Email us
your ideas on how to make our
website more valuable! Thank you Sharon
from
Toronto Salsa Lessons / Classes
for
your suggestions to make the newsletter
look like the website and profile younger
entrepreneurs like Jennifer Lopez.