Paul Kearley
Small Business Consulting Author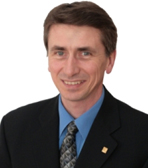 Over the past 20+ years, I have logged over 6000 classroom hours where I have had the privilege to work with tens of thousands of people who have allowed me to coach them to create more in their lives: More confidence, more abilities to handle stress, more engagement, sales, leadership and more enthusiasm.

An author of one book, two e-books and over 380 articles, personal and business development is my passion.

Currently working on another book to be released spring 2010.