Offshore Banking – Top 5 Facts
---
---
Free PDF Download
Globalisation in Asia - Singapore and Hong Kong - By Lawrence Smith
---
Whether using the term offshore banking,
international banking
or foreign banking, the practice of banking in a jurisdiction outside an individuals, or company's, place of residence is still a popular strategy. Globalisation and competitiveness between jurisdictions to attract foreign investment means there are fewer barriers to investing in other countries, including setting up and
offshore company
or opening an offshore bank account. Due to bad press and general misconceptions about
offshore banking
there are a few myths about setting up bank accounts in foreign markets. However,
entrepreneurs
looking to expand their business to international markets can enjoy a number of benefits from this strategy.
The benefits gained from international banking strategies are usually focused on taxation and this is certainly a major attraction but not the only one. Offshore bank accounts can also provide operational efficiencies, increase security of assets and provide access to international business opportunities. Following are 5 facts about offshore banking to give some insight into potential benefits.
·
Offshore banking is legal
– Provided you follow the correct procedures of the
jurisdiction
in which you are setting up a bank account and you meet the legal obligations of your residential jurisdiction. Different jurisdictions will have different requirements in terms of required due diligence but an experienced corporate service provider can guide you through this process.
·
The legitimate purpose of offshore banking is not to evade tax
– As mentioned, there are a number of benefits of international banking strategies. Legal
tax
planning and protection of financial assets are two of these.
·
Offshore banking is not totally tax-exempt
– while many of the traditional banking jurisdictions do not charge account holders tax on their deposits, some countries do charge withholding taxes on the income earned from accounts held by foreign individuals and companies. It is also crucial to remember that some countries, such as the US, tax worldwide income.
·
Offshore banking can be undertaken in thriving developed countries
– the view of setting up a bank account in a small tropical island is common and there are many small jurisdictions that are attractive for foreign investors. However, there are many options including some of the most technologically advanced jurisdictions in the world, such as
Singapore
and Hong Kong. Offshore accounts can still enjoy all the benefits of a local bank account including multi-currency accounts, electronic transfer, cards etc.
·
It is not always necessary to travel to the jurisdiction to open an offshore account
– This does depend on the offshore banking jurisdiction but working with an experience corporate service provider can aid in completing the bank account opening process with minimal inconvenience.
An
offshore bank account
is not that much different from a domestic account. As more and more people, and companies, participate in international business, banking in foreign markets will also continue to expand. Offshore banking is a strategy that can legitimately improve investment efficiency and overall financial position. Due to focused attention from governments fighting tax evasion, offshore banking strategies should be researched and planned to ensure all legal requirements are met.
Related Articles
Why Singapore For Offshore Banking?
Why Hong Kong For Offshore Banking?
Offshore Banking in Singapore
Offshore Banking - Explained
Corporate Banking Options
Things To Know About International Banking
Setting Up An Offshore Company In Hong Kong
Singapore Offshore Banking - Is It Right For You?
Singapore Offshore Banking
Offshore Investing
Setting Up An Offshore Company In Singapore
SEO Companies in the UK, US, Canada and Australia are Outsourcing SEO Offshore?
Where to open an offshore bank account
Offshore Software Development
Options for Offshore Company Formation
The Benefits Of Registering An Offshore Company
Effective Locations for Offshore Incorporation
'What can I do with an offshore company?'
Should You Consider Outsourcing SEO?
Let's Skip the Offshore Horror Stories
Free PDF Download
Globalisation in Asia - Singapore and Hong Kong - By Lawrence Smith
Related Forum Posts
Work from Home
Seek Venture Capital & Funding
Re: Is getting a formal education worthwhile for entrepreneu
Re: Need USD 3.3 M to win ROI 120%
Young Entrepreneur Organization - All You Need To Know
Share this article. Fund someone's dream.
Share this post and you'll help support entrepreneurs in Africa through our partnership with Kiva. Over
$50,000 raised
and counting -
Please keep sharing!
Learn more.
Featured

Expert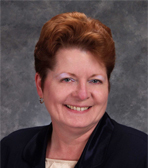 Leanne Hoagland-Smith
@coachlee
Visit website
| | | |
| --- | --- | --- |
| | Like this page? PLEASE +1 it! | |
Newsletter

Get advice & tips from famous business
owners, new articles by entrepreneur
experts, my latest website updates, &
special sneak peaks at what's to come!
Suggestions
Email us
your ideas on how to make our
website more valuable! Thank you Sharon
from
Toronto Salsa Lessons / Classes
for
your suggestions to make the newsletter
look like the website and profile younger
entrepreneurs like Jennifer Lopez.